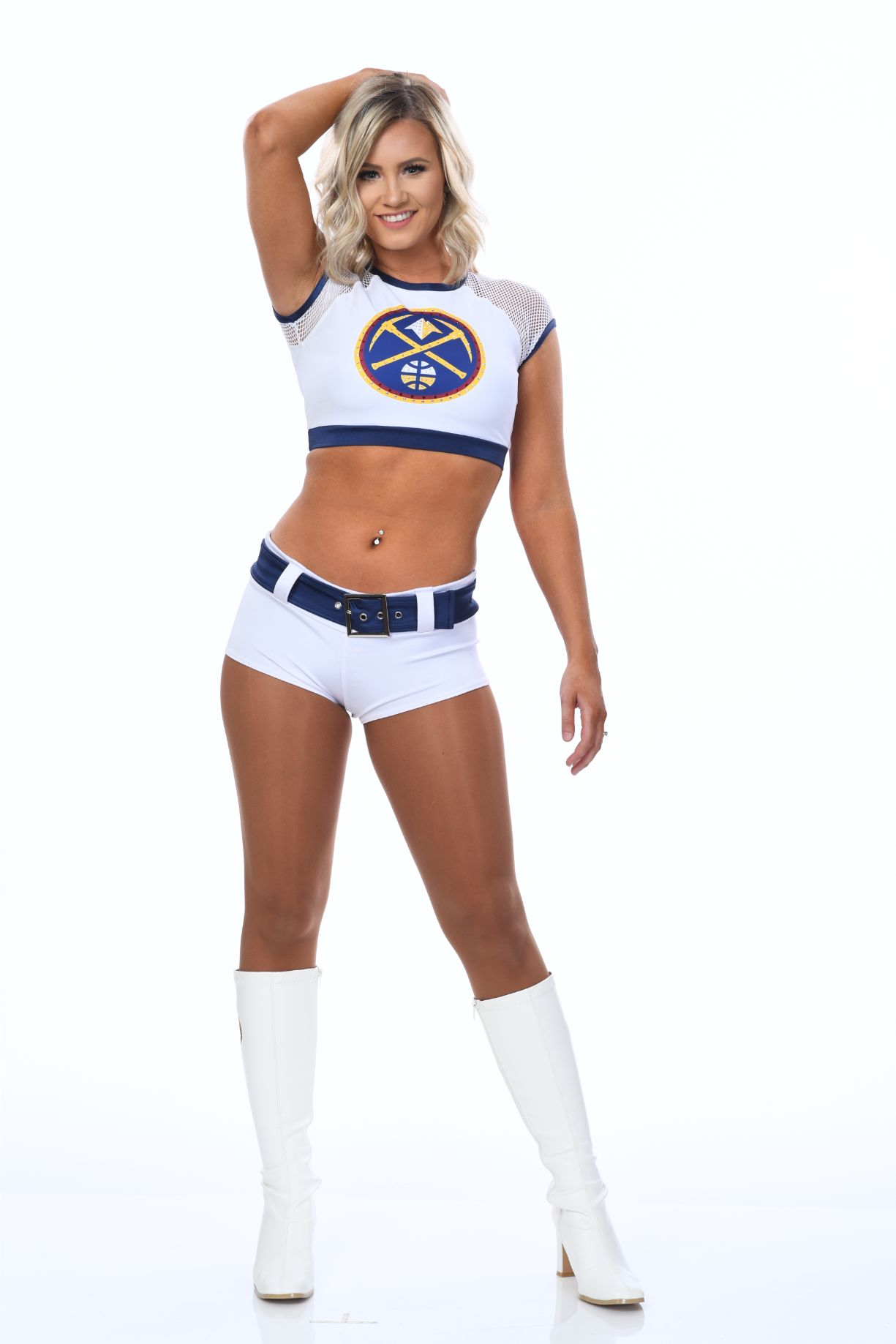 Meet Ashley
Ashley is in her third season with the Denver Nuggets Dancers (DND). She is originally from Livermore, California, but her parents decided to move to Colorado when was only five months old. She started with training in gymnastics, but when her coach told her she couldn't dance on the floor, she decided to start something new. So as a freshman in high school, she auditioned for a spot on the Varsity Poms team. After she made the team, Ashley fell in love with dance and decided to pursue it moving forward.
Ashley's determination to make DND is what drove her passion for dance. "In high school I dreamed about making DND so I continued to dance throughout college so I could attain as much dance background as possible," she says.
Outside of DND, Ashley is currently attending Aims Community College, where she is majoring in Psychology. When she isn't dancing, Ashley coaches a Poms team and studies. Some of Ashley's hobbies include biking, teaching dance and taking care of her farm.
Ashley's favorite movie is Bridesmaids, and her favorite inspirational quote is "don't limit your challenges, challenge your limits." Ashley's guilty pleasure is chocolate!
We are so excited to have Ashley on DND for her third season.