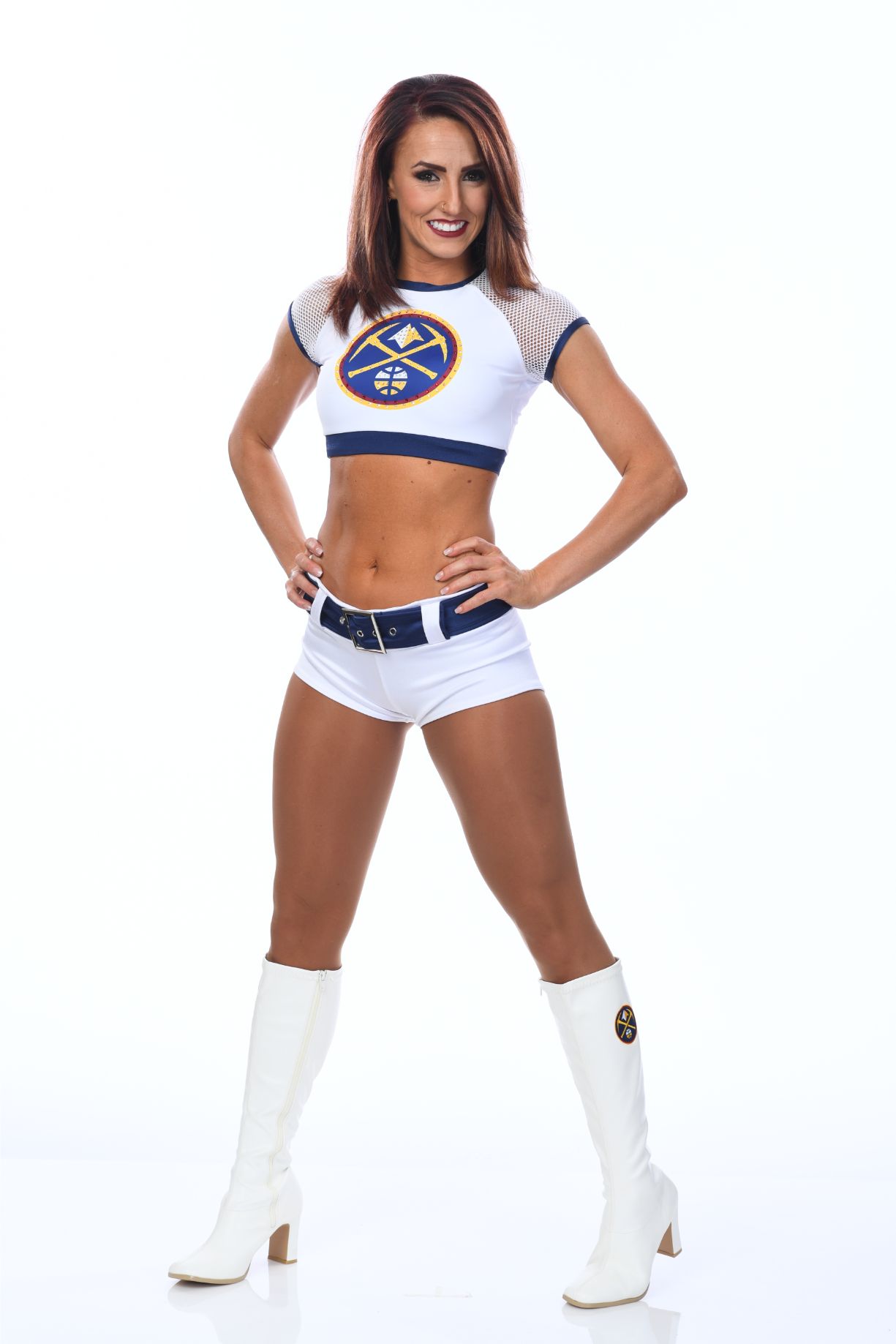 Meet Ariel
The 2019-20 season will mark Ariel's eighth year with the Denver Nuggets Dancers (DND). Ariel is a proud Colorado native that grew up in Northglenn. She has been dancing for twenty-three years. Her earliest memory of dance is a Christmas outfit she received one year for a dance recital. "I would want to wear (it) every day," she says. "My mom finally had to hide it from me just so I didn't have the chance to ruin it before my recital." Ariel has made a lot of great memories throughout the years of being a DND. "We are truly blessed with the job we do because there are so many amazing memories of appearances, games, and events that we are given the opportunity to be a part of," she says. "However, being able to go to London and perform for Global Games was an event of a lifetime!"
Aside from being a DND, Ariel is a Personal Trainer and Nutrition Coach. Her favorite part about her job is changing people's lifestyles. "I get such fulfillment in being able to help people obtain their goals and get a better self-confidence," she says. A lot of her job is not just making sure they are staying active and eating well, but that their moods, stress levels, time management, family life, jobs, etc., all play a part in their success. "To feel like I'm a part of their life and making them functional and healthy from the inside out, has such an impact on why and how I perform my duties as a fitness professional and coach."
Ariel is big on daily quotes and believes that life always has fun lessons to learn from. However, there are two quotes that mean a lot to her. She has the following quote in the form of a tattoo: "Life is not about finding yourself, life is about creating yourself." Another meaningful quote to Ariel is "dreams become reality one choice at a time".
Ariel's guilty pleasure is baking. "I love taking recipes & changing them into something healthy & fun," she says. "I mean who doesn't love baked goods!" Some of Ariel's hobbies include working out, hiking, swimming, reading and researching.
We are so very lucky to call Ariel one of our own DND for the seventh year now.