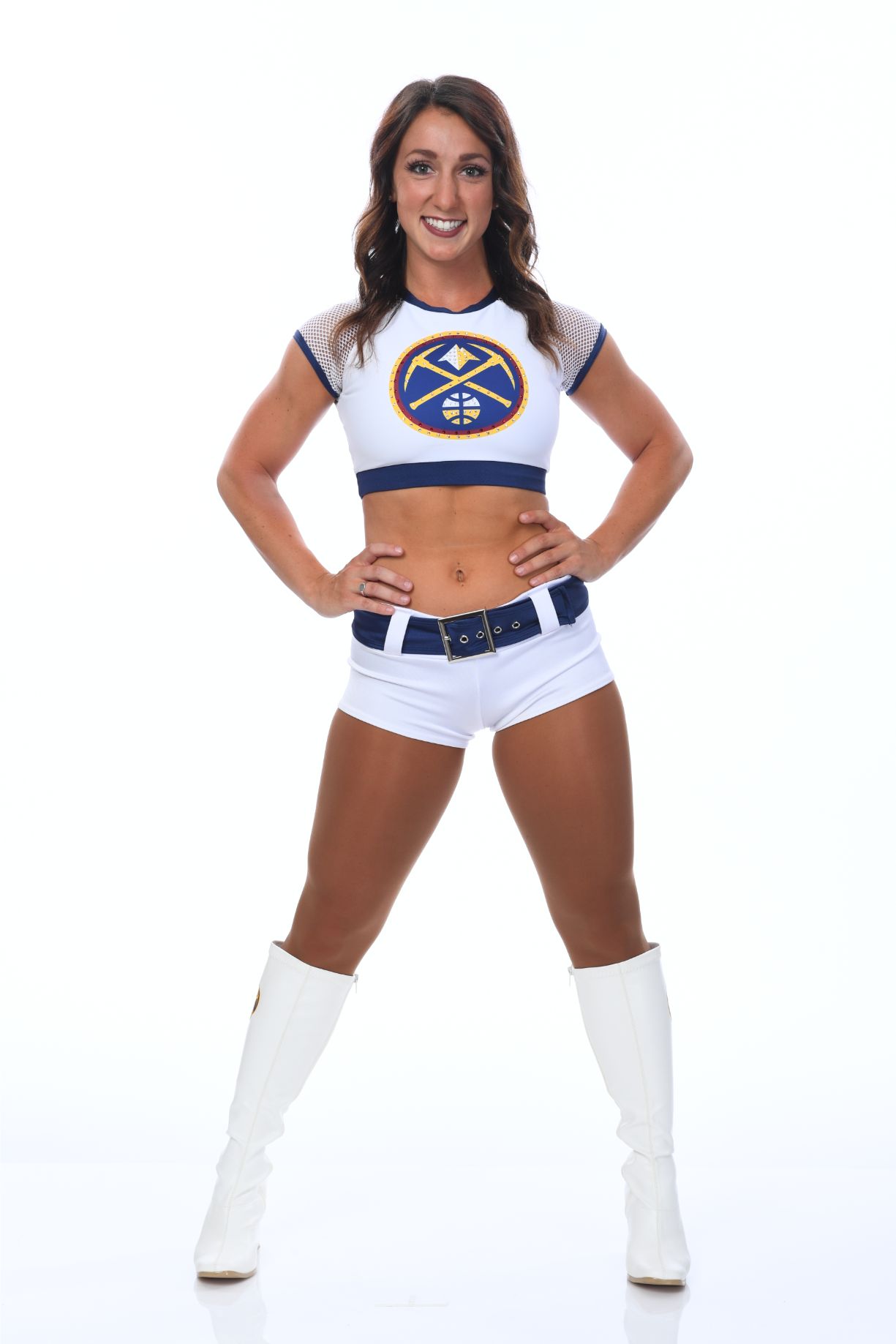 Meet Alison
Alison is in her third year with the Denver Nuggets Dancers (DND). She grew up in Centreville, Virginia, which is about 20 minutes away from Washington, DC. After she graduated high school she moved to Knoxville, TN, for college and then after graduation, she decided that she wanted a fresh start. She then moved to the Mile High City.
Alison began dancing at the age of four. "I remember my first time getting a costume for my first recital," she says. "It was full sequin and my parents couldn't get me to take it off. I wore it to dance class quite a bit even after recital was over." As a DND, she has really enjoyed being on the court at game days. "I love the video and music before games that gets the crowd and team hyped up for the game."
Aside from being a DND, Alison works as a personal trainer and goes to school full-time. She has an excel document of each hour of each day with her work, practices, games, and appearances. "This helps me stay organized." she says. "I love helping people, so I really enjoy helping people make their days better."
Some of Alison's hobbies include hiking, camping, going to concerts and working with young kids. Alison is a fan of comedies and horror movies, and her favorite inspiration quote is "Good, better, best. Never let it rest. Til the good is better and the better is best."
Alison has such a warm heart and we are so honored to call her one of our very own DND.