Washington Wizards aim to perk up inconsistent reserve unit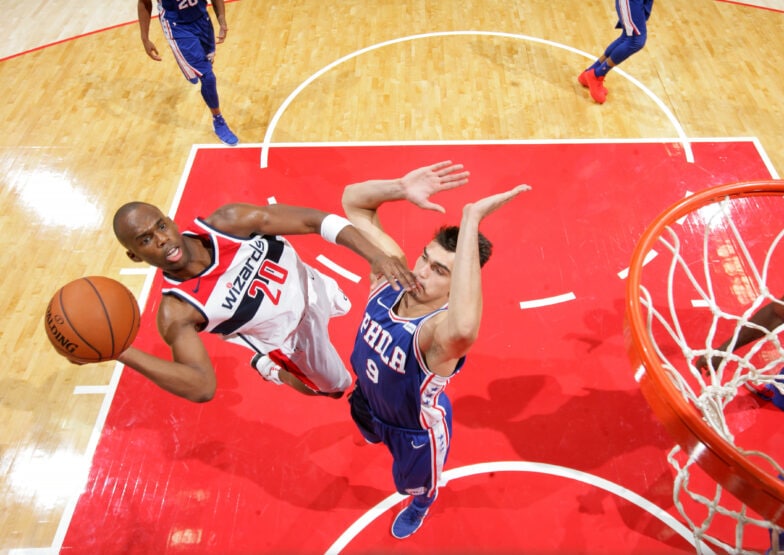 * Tonight on NBA TV: Kings vs. Wizards (7 ET)
The Washington Wizards' uneven start to this season is no cause for panic for Scott Brooks, not this time around. After making early changes to his rotation a year ago in search of the right bench mix, Brooks has decided to go a different route this time around. Brooks is opting for stay the course approach this time around rather than overreacting to struggles that could work out organically with a little more time.
It's an interesting twist but one that shouldn't surprise anyone given the fact that Brooks is in his second season in Washington and surely has a better grasp on how his team would react to any sudden change. The Wizards will test his theory starting tonight against Sacramento, an experiment that Candace Buckner of The Washington Post writes could have a significant impact on the Wizards' fortunes in the coming weeks:
"The only way you can continue to develop your bench is by giving them opportunities," Brooks said following Washington's 113-94 win over the Atlanta Hawks when he gave two extended runs to a five-man bench unit.

As long as the core of John Wall, Bradley Beal and Otto Porter Jr. remains healthy, Washington (7-5) will rely on its starters. But through 12 games, the team's third-most used lineup consists of the five bench players — Tim Frazier, Jodie Meeks, Kelly Oubre Jr., Mike Scott and Ian Mahinmi — a unit that deserved credit for blowing open Saturday night's game against the Hawks. With all five on the court, Washington started the fourth quarter with an 11-point advantage and the bench added 10 straight points, carrying this momentum throughout as the starters never left the sideline.

But one good stretch against a struggling team does not absolve the bench — Atlanta ranks last in the Southeast Division and on Saturday, played on the second night of a road back-to-back set. This year, the bench's production has been reflected in its plus-minus ratings, as the group has produced a minus-7.

During their first rotation together on Saturday night, the Wizards bench stayed intact until the 7:44 mark of the second quarter. And in that stretch, the unit repeated several of its bad flaws — not stretching the floor and drawing too many fouls.
* * *