Reports: Phoenix Suns reach contract buyout agreement with Greg Monroe
Celtics, Pelicans may have interest in adding big man once he clears waivers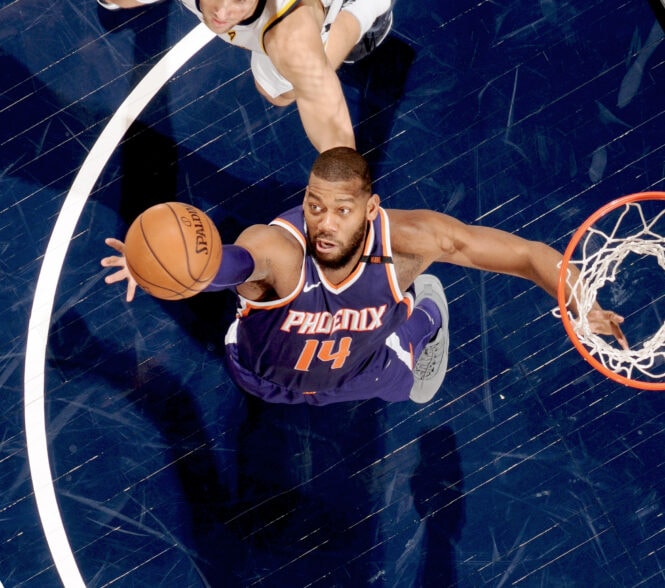 The Phoenix Suns have agreed to a contract buyout with veteran center Greg Monroe, according to ESPN's Adrian Wojnarowski and The Arizona Republic's Scott Bordow.
Should he clear waivers, Monroe is expected to receive significant interest from multiple teams for a contract for the remainder of the season. Here's more from Wojnarowski on the Suns' decision to buyout the big man:
The Boston Celtics and the New Orleans Pelicans have strong interest in Monroe and are expected to be at or near the top of his list, according to league sources.

Boston has the advantage of using part of its $8.4 million disabled player exception gained after the Gordon Hayward injury to sign Monroe, which would give them the ability to pay him more than teams that could only offer the veteran's minimum.

With the loss of DeMarcus Cousins for the season, Monroe, a New Orleans native, could have a chance to play substantial minutes for the Pelicans – an attractive scenario as he heads into free agency.
Additionally, Bordow reports that Monroe's buyout means another Suns big man is likely staying put:
The timing of the buyout is odd in that the NBA trading deadline is Feb. 8. Clearly, the Suns didn't feel they could get anything in return for Monroe in a trade.

The buyout also likely means the Suns do not expect to trade veteran center Tyson Chandler before the trading deadline. If Phoenix thought it could trade Chandler, it likely wouldn't have bought out Monroe's deal.

If Monroe clears waivers, expect the New Orleans Pelicans to be interested. The Pelicans just lost center DeMarcus Cousins for the season with a ruptured Achilles' tendon. The Boston Celtics may also have interest.
Monroe came to Phoenix via Milwaukee in the Eric Bledsoe trade in November. He averaged 10.4 points, 7.4 rebounds and 2.2 assists in 23.3 minutes per game.