Report: Derrick Rose only getting interest in form of 10-day contracts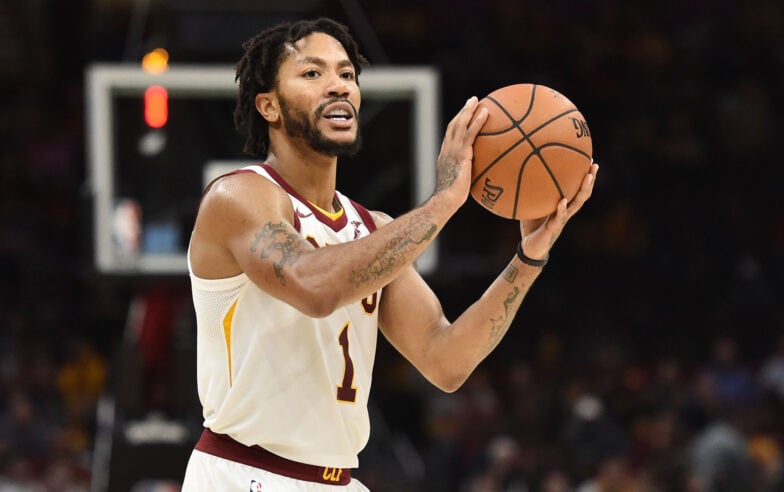 Derrick Rose was waived well in time to be added to a team's 2018 playoff roster. So far, the former Kia MVP winner has not received a contract offer (although there had been reports of the Minnesota Timberwolves having interest in him).
Per Ken Berger of Bleacher Report, Rose has only received some 10-day contract offers from teams. Rose started the 2017-18 season with the Cleveland Cavaliers, signing with them as a free agent last summer. But he was dealt by the Cavs on Feb. 8 to the Utah Jazz as Cleveland remodeled its roster. Two days later, the Jazz waived Rose.
In order to be eligible for a playoff roster, a player must be waived by midnight Thursday.
Here's more from Berger on what the contract situation looks like these days for Rose:
Barring something unforeseen, multiple team executives contacted by B/R are convinced that Rose may have to wait till next year.

To this point, Rose has received a couple of 10-day contract offers, but nothing more attractive or substantial, league sources told B/R. He's looking for an opportunity that could be a longer-term fit — and one with a team that's ready to win now, or soon, as opposed to rebuilding.

"He's not trying to go into a developing situation or trying to find out who is he is," the person close to Rose told B/R. "He knows who he is as a player."

There's a hope within Rose's camp that the Oklahoma City Thunder — down a guard with the loss of Andre Roberson and looking for any edge they can find to contend with the Golden State Warriors and/or Houston Rockets in the postseason—may still come calling. As of Wednesday, there was no traction there, sources said.

There was talk Wednesday among rival general managers that the Los Angeles Clippers were interested, but they are a team at a crossroads after the stunning move to trade Blake Griffin to the Detroit Pistons at the deadline.
As for the interest the Wolves have in Rose, Berger reports that as of yesterday there had been no communication on that front. Tom Thibodeau, Minnesota's coach and team president, has familiarity with Rose from when he coached the Chicago Bulls from 2010-15. Under Thibodeau, Rose won his MVP during the 2010-11 season.
Rose averaged 9.8 points and 1.6 assists on 43.9 percent shooting in 16 games this season.