Report: Atlanta Hawks coach Mike Budenholzer granted permission to meet with Phoenix Suns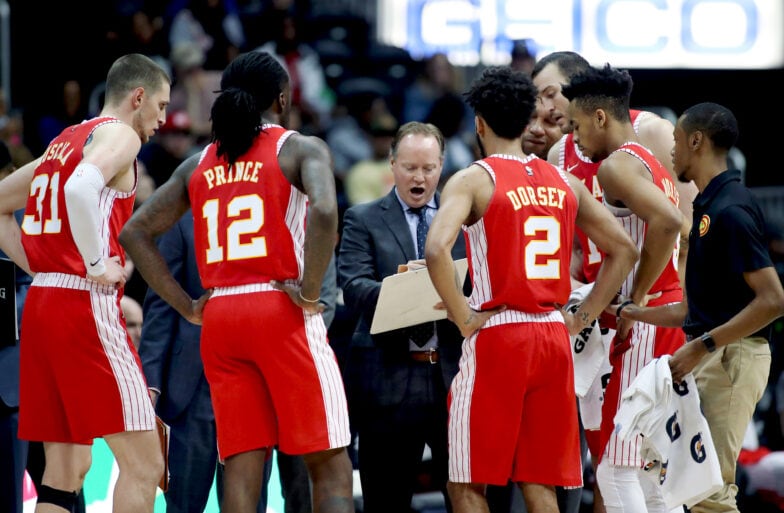 Three years after guiding the Hawks to a franchise-record 60-win season, coach Mike Budenholzer's time in Atlanta may be coming to an end.
According to ESPN's Adrian Wojnarowski, the Hawks have granted Budenholzer permission to speak with the Phoenix Suns about their head-coaching job.
Budenholzer, a native of Arizona, is planning to meet with Suns officials early next week, reports Wojnarowski.
The Suns still are considering interim coach Jay Triano, who replaced Earl Watson three games into the regular season.
While Budenholzer did not sign up for a rebuild when he left Gregg Popovich's staff to come to Atlanta, there was no indication he was ready to move on during Wednesday's exit interview.
"I love what I do. I love this team. I'm focused on what we just did and how we can get better going forward," Budenholzer said.
Budenholzer won four NBA titles as a member of Spurs' staff and led the Hawks to the playoffs in four of his five seasons at the helm.