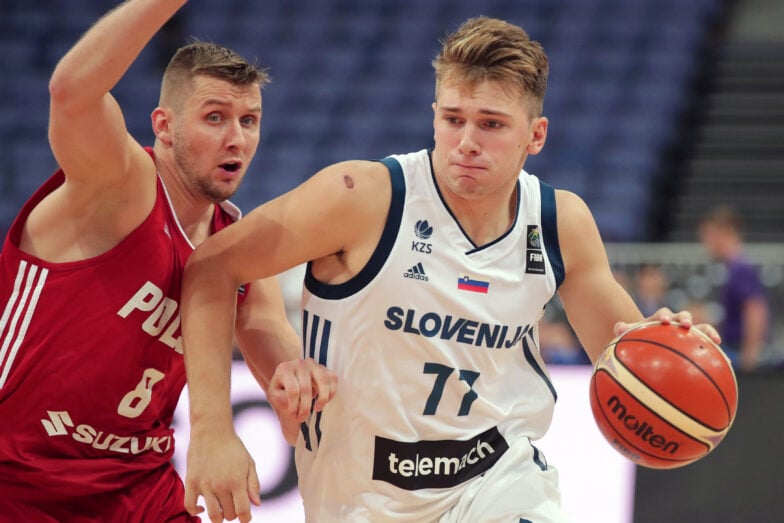 Luka Doncic, who could be the No. 1 overall selection in next month's NBA Draft, following his Euroleague title run with Real Madrid..
"I don't know if these are my last two games in Europe. I am still weighing my options and I will make that decision at the end of the season," Doncic said in a news conference on Thursday.
The Phoenix Suns, which won the NBA Draft Lottery on Tuesday, could be interested in the Slovenian guard because of his ties with new head coach Igor Kokoskov, who coached Slovenia to the EuroBasket 2017 championship.
When asked to describe Doncic's game, Kokoskov offered a scouting report according to a report in AZCentral.com.
"We call him wunderkind," Kokoskov said. "He's an upcoming, rising star. Luka is a very talented player. His ability to pass, that's the hardest part of the game, the most difficult part to teach. To be a good passer you have to understand the game. It's basketball IQ. He's really unique and special at that age to understand the game well and to be a team player. He's not necessarily playing point guard but he's a playmaker who makes everybody else better on the court."
The Suns could wind up taking DeAndre Ayton from nearby University of Arizona. With that possibility looming, many observers wondered whether Doncic's comments were a direct response to the possibility of not playing for Kokoskov in Phoenix.
Sean Deveney of Sporting News, however, received confirmation from Doncic's agent that the young playmaker has no preference in terms of which selects him.
"Luka has stated no particular thought on any NBA teams," Bill Duffy told Sporting News on Thursday.