Analytics Art: Where did everybody go in NBA offseason
This year's offseason featured some serious migration between teams
Andy Bergmann, Special to NBA.com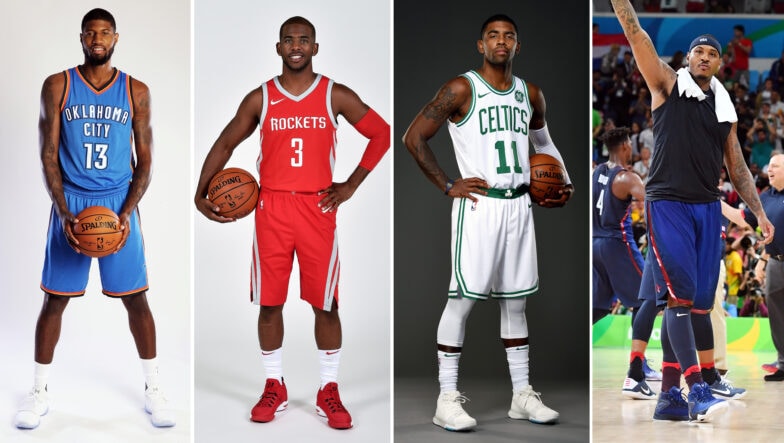 Here's a look at some of the big name transitions:
Kyrie Irving, Chris Paul, Carmelo Anthony and Paul George captured the biggest headlines, but other key moves for Gordon Hayward, Taj Gibson, Nick Young will certainly change the landscape of the league this season.
Some teams have gone through drastic makeovers such as the Boston Celtics and the Minnesota Timberwolves, while others including the San Antonio Spurs and Washington Wizards will follow up with largely the same starting squads as last year.
A whole host of rookies will also be welcomed onto the court to shake up the 2017-18 season, with all eyes on Lonzo Ball's debut with the LA Lakers.
Andy Bergmann's data driven design work has been featured on CNN, NBA, Sports Illustrated, Washington Post and NPR. See more on www.dubly.com and twitter.com/dubly