Morning Shootaround
DeMarcus Cousins says he 'was a fool' for staying loyal to Sacramento Kings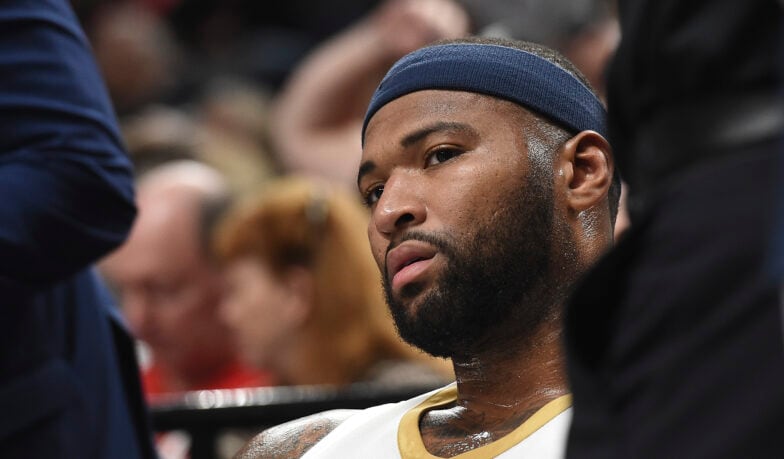 * Thursday on TNT: Pelicans vs. Kings (10:30 ET)
There was much to process when the Sacramento Kings sent All-Star center DeMarcus Cousins to the New Orleans Pelicans at the trade deadline last season. Cousins, in 6 1/2 seasons with the Kings, made three All-Star appearances, showcased his varied skill set and became the face of the franchise.
Yet success was never synonymous with Cousins' time in Sacramento. The Kings failed to make the playoffs in each of his seasons there and never finished .500 in that span either. As Cousins and the Pelicans ready for his return to Sacramento tomorrow night, he spoke with ESPN.com's Marc Spears about why he stayed loyal to the Kings despite a lack of success there.
(William Gulliroy of The Times-Picayune provides the choice quotes from the interview🙂
"My biggest regret is why didn't I leave when I had the chance," Cousins said. "I had the chance, but I fought it … I should've left when I had the chance because they told me what would happen."

Cousins said he had an opportunity to leave the Kings after they hired George Karl to be the team's head coach before the 2015-16 season, but he wanted to remain "loyal" to an organization where he spent the first seven years of his career.

…

"I wanted to give it a chance," Cousins said. "My representatives, they told me I shouldn't stay. But, you know, I guess being stubborn or 'loyal' — I wanted to make things work."

…

"All last year I felt that's all it was about," Cousins said. "'(Cousins) got traded and he hates Sacramento,' and I kind of fed into it. But, at the end of the day, it's a business. I kind of blame myself for even putting myself at that point.

"When you come in, you know it's a business. How are you going to be loyal to something that hasn't been loyal to any player that's ever played this game? I was a fool."

The Pelicans' big man downplayed his return to Sacramento and said he doesn't consider it a "revenge game".

"I'm excited to play in front of the fans and see their reaction," Cousins said. "But as far as it just being like a revenge game … I'm past it. I'm in a good place, I'm happy where I'm at.
* * *