Miami's Pat Riley faces daunting task in building winner once again
After a four-year run with LeBron James, Dwyane Wade and Chris Bosh, Heat now lack star power and sizzle
MIAMI — His team is suddenly a lot closer to being the 98-pound weakling on South Beach than the heavyweight that once intimidated the Eastern Conference and the NBA as well. You could wisecrack that the current version of the Heat would make more shots if not for the sand being kicked in their eye, but that would be cruel.
Times haven't gotten that bad for Miami Heat president Pat Riley and his roster. Not yet, anyway. Still, the expected fall from the Big Three level is indeed steep and rapid, which means Riley's next rebuilding project in Miami will be his biggest challenge ever.
For one of the few times since he joined the franchise as head enchilada a little more than 20 years ago, the Heat suffer from a lack of curb appeal. They began the season 2-8 and haven't improved much. When they do put up a good fight, which is often in games under coach Erik Spoelstra, they struggle or fail to finish the job. And it's just not the lack of wins, it's also the lack of sizzle. This team suffers from a personality disorder, and registers low in star power and entertainment value.
Charles Barkley, one of their main antagonists even when the good times were rolling with LeBron James, paid Miami a visit this season and couldn't resist rubbing salt in the fleshy wound.
"You guys are awful quiet down here now," Barkley crowed, "now that your team (stinks)."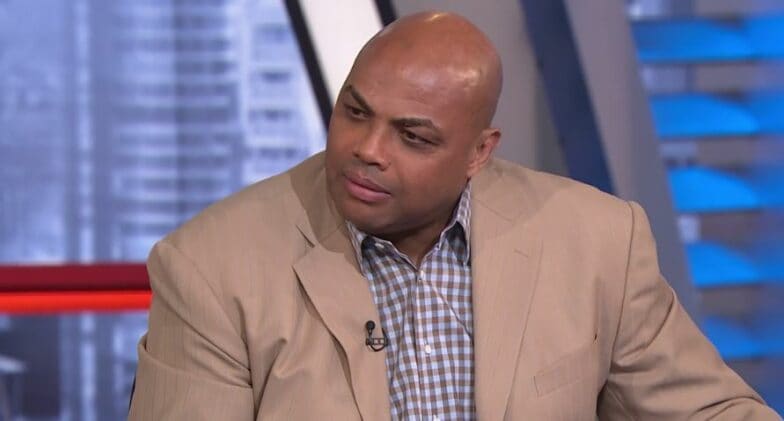 Strange, but the opposite was true for a robust four-year stretch. LeBron, Dwyane Wade and Chris Bosh were the ones doing the eye-poking, to all the critics who cringed at the sight of three stars hooking up in their prime. Those fears were realized, of course, as the Big Three reached the NBA Finals all four times, winning twice, and kept the publicity needle magnetized in Miami. Every marquee night in the NBA season — Opening Night, Christmas Day, etc. — featured the Heat in prime time.
This Christmas, Spoelstra and his players have the day off to open presents and watch others play.
The circus, along with LeBron, Wade and sadly, Bosh, has moved on, taking all the fun with it, and leaving behind little except memories. When fans arrive at American Airlines Arena today, they're not treated to the sight of LeBron and Wade on the break, but a roster that only hard-core NBA fans can recognize. From a celebrity standpoint, this isn't a team befitting the sultry glamour of Miami Beach.
It didn't help that Bosh's blood clot disorder was a game-changer for Riley and Miami. Without Bosh, who's done for this season (in Miami anyway) and maybe for good, the Heat aren't contenders for anything except, at the very best, the last playoff spot, and at worse, a high lottery pick.
Before the season, Riley admitted: "We're rebuilding, but we're rebuilding to win now, and that's always been our attitude."
Not that there isn't any charm and hope. Hassan Whiteside, their quirky center, has been well worth the four-year, $98-million investment the Heat put in him last summer. But, it has come at some risk. As an unpolished gem of the last few years, Whiteside showed rough edges, especially in maturity, and could've gone off the rails after signing a monster deal. The opposite has happened as Whiteside's head has stayed straight while his barely-tapped talent is being unleashed. He's leading the league in rebounds (14.8 rpg) and showing an improved offensive game that no longer relies mainly on put-backs and lobs.
Point guard Goran Dragic is averaging a team-best 19.1 points per game, is shooting 45.9 percent and finally playing near the level he was in Phoenix three years ago. The Heat surrendered a pair of first-round picks to get him, which didn't seem such a big deal at the time, but now could seriously limit the rebuilding plan.
Otherwise, this team is loaded with dreamers, short-term spare parts and one player who'll require more patience than previously thought.
Justice Winslow is still trying to get his season on track after a wrist injury cost him 16 games. He was a so-called steal two years ago in the Draft, a player some projected to take the baton from Wade. Perhaps one day he might do that as he's only 20. Today, though, Winslow is a consistent jump shot away from even beginning that conversation.
All of this falls on the dandruff-free shoulders of Riley, easily the most important person in the history of the organization and the most accomplished NBA coach-turned-president since Auerbach (remember, Gregg Popovich still coaches). Riley re-invented the franchise three times previously: when he arrived and launched with Alonzo Mourning and Tim Hardaway, when he drafted Wade and added Shaquille O'Neal, and then when he shook up the league by adding LeBron and Bosh. Each time, the Heat had a lengthy and prosperous run, and in the Shaq and LeBron eras, they won titles.
He succeeded by taking advantage of distressed properties. The Hornets couldn't afford Mourning, Shaq had a famous falling out with Kobe Bryant in LA, and LeBron was bummed that Cleveland couldn't find him any help. Riley helped convince the stars by offering sunshine, sand and no state taxes … and also by throwing his championship rings on the table and watching their eyes widen.
Yet, the game has changed. Riley can still offer the charms of South Florida and the chance to play alongside a budding beast of a center who's only 27. But the new labor agreement will make it tougher to form super-teams, because the financial advantages for stars to stay put are massive, now that their teams can offer six year extensions (compared to four for others). A distressed property such as New Orleans Pelicans star Anthony Davis, for example, could cost himself $80 million-plus by leaving town. Raise your hand if you believe Stephen Curry is leaving the Golden State Warriors in July for Miami.
And here's where the Dragic deal might hurt. Miami owes Phoenix its 2018 pick unless it falls in the top seven. If so, the 2019 pick goes unprotected, as does the 2021 first-rounder.
Given that, it's more beneficial for the Heat to fall into the lottery this season, which might be inevitable anyway.
And while we're projecting that far ahead, what about Riley's future in Miami? He turns 72 in March and is the league's oldest man in charge, by one year over Phil Jackson (who may last only another year in New York), four over Popovich. The rest of today's other NBA executives are in their 40s and early 50s. He clearly loves the job and is given plenty of leeway by owner Micky Arison, but anything beyond a five-year plan could test Riley's giddyup.
Riley will get cap relief from Bosh's deal in February if as expected Bosh doesn't return from a blood clot disorder, and then again next summer depending on Bosh's NBA status. He could have upwards of $40 million in cap space next summer depending on a few factors. Yet, unlike the deal that brought Shaq from the Lakers, Riley lacks the multiple roster pieces he'll need to pry a DeMarcus Cousins from the Sacramento Kings or a John Wall from the Washington Wizards … or another distressed property to help right away.
Most likely, he'll need to nail the Draft picks that aren't going to Phoenix, get extremely lucky and find another Whiteside in the discount bin, and maybe sign a borderline star to put the Heat back in the 50-win category again.
It's tricky to underestimate Riley if only because he's done this rodeo before, and before, and before. Given where he is in his career and his life, this is likely his last go-round. Isn't that what you save your best for?
Veteran NBA writer Shaun Powell has worked for newspapers and other publications for more than 25 years. You can e-mail him here, find his archive here and follow him on Twitter.
The views on this page do not necessarily reflect the views of the NBA, its clubs or Turner Broadcasting.