Top Stories
Maverick Carter says wins matter most in LeBron James' next career move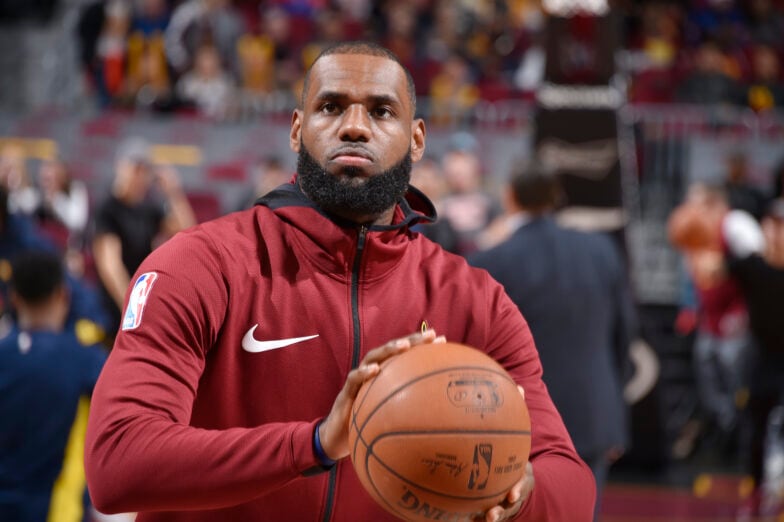 The Cleveland Cavaliers have so many issues to deal with right now in the wake of their 3-5 start that mentioning LeBron James' free agency next summer wouldn't do them (or their fans) any good. For now, James is with the Cavs and is out to do what he can to right Cleveland's ship.
His agent, Maverick Carter, recently spoke on "The Rich Eisen Show" yesterday and delved into James' timeline for his next career move and what might sway his decision come next July. Chris Fedor of Cleveland.com has more from Carter's interview:
"These days it doesn't matter anymore," Carter said during an interview on The Rich Eisen Show early Wednesday morning when asked specifically about the importance of where James plays. "The Lakers and the Knicks have been bad. The Knicks for a very long time and the Lakers since Kobe (Bryant) kind of aged out of being the best player or one of the best players in the league and basketball is doing as great as ever with teams in Oklahoma City and Cleveland. These days it doesn't matter because you can be known and be a star from anywhere in the world. It doesn't actually matter.

"Could he sell a few more sneakers if he was in a gigantic market like Boston, Chicago, New York, or L.A.? Maybe. But not as much as if he wins. What matters the most is if he wins. When you win as an athlete that matters the most."

…

After all, SpringHill Entertainment, a company founded by James and Carter, one that has a growing presence in the entertainment industry, is located in Burbank. So if James, who owns a house in Los Angeles, wants to go in that direction when his NBA career starts winding down, doesn't playing there make perfect sense?

"I understand people keep saying that and thinking that. But the reason it doesn't make sense is because if he does play in L.A. or he plays on the moon he can only shoot movies for three months," Carter said. "It doesn't matter. Even if he played in L.A. and wanted to be in a movie, he can't shoot from basically September to June."
Carter also said in the interview he expects James to decompress for a week or so after the Cavs season ends — whenever that may be — and then approach free agency with a fresh perspective.
* * *