2018 Playoffs | Western Conference Finals: Rockets (1) vs. Warriors (2)
Draymond Green closing in on trademark for 'Hampton 5'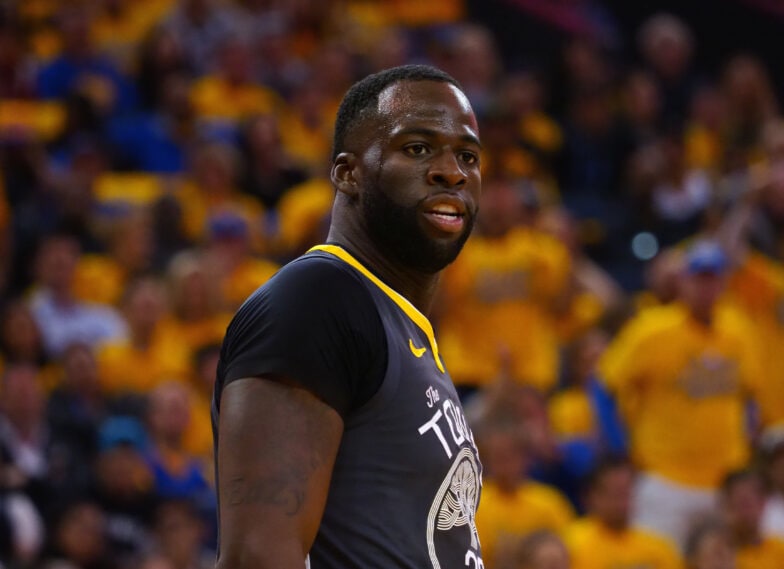 Stephen Curry, Klay Thompson, Draymond Green, Kevin Durant and Andre Iguodala are not only standout players on the Golden State Warriors, they're the members of one of the squad's best-known lineups: the "Hamptons 5". The combination of speed, athleticism, playmaking and scoring ability that lineup possesses has helped the Warriors reach a fourth straight Western Conference finals.
For Green, "Hampton 5" is a trademarked name that he is close to owning.
On the United States Patent and Trademark Office website, the listing for "Hampton 5" was filed by Green's company, Money 23 Green Enterprises, in 2017.
Per TMZ.com, there is just one step left for Green to fully acquire the trademark:
We reached out to the United States Patent and Trademark Office and a rep told us the application is still open. The window for anyone to oppose Draymond's application has closed, so now D.G. just has to file 1 more document to finish the process.
The nickname "Hamptons Five" came from when Green, Curry, Iguodala and Thompson flew out to the Hamptons two summers ago to recruit Kevin Durant (then a free agent) to join the Warriors.
The Hampton 5 trademark applies to everything from clothing to sports drinks to DVDs, phone cases, comic books and more.
* * *