Stan Van Gundy hopes Reggie Jackson will be practicing by West road trip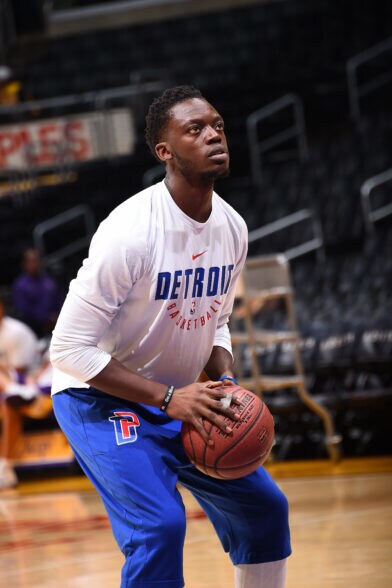 After last night's blowout loss to the Toronto Raptors, Detroit has lost three in a row and six of its last seven games. Any good news would be welcome at this point for the Pistons.
That is exactly what the team may be getting soon in the form of point guard Reggie Jackson. He is still working his way back from the Grade 3 ankle sprain that he suffered on Dec. 26. The original timeline had Jackson back in the lineup after six to eight weeks, but he's closing in on a ninth week out of the lineup. However, Pistons coach Stan Van Gundy said before last night's game that Jackson could be back practicing with the team in a week or two.
Here's more from Vince Ellis of the Detroit Free Press:
It might come a little too late to save this season, but Reggie Jackson appears to be nearing a return to the playing floor.

Detroit Pistons coach Stan Van Gundy said before Monday's game against the Toronto Raptors he is hopeful Jackson, who has been out since late December with a severe ankle sprain, can return in time to practice before the team's six-game Western trip that begins March 13 at the Utah Jazz.

"He is progressing, we're hopeful those practices before the West Coast trip that we'll get him back," Van Gundy said. "I think anything earlier than that would be a unexpected bonus."

…

The team has struggled in Jackson's absence.

The Pistons (28-31) were 19-14 after defeating the Pacers. The record is 9-17 since. They have one road victory since Jan. 1.
* * *