Top Stories
New-look Cleveland Cavaliers face early test against Boston Celtics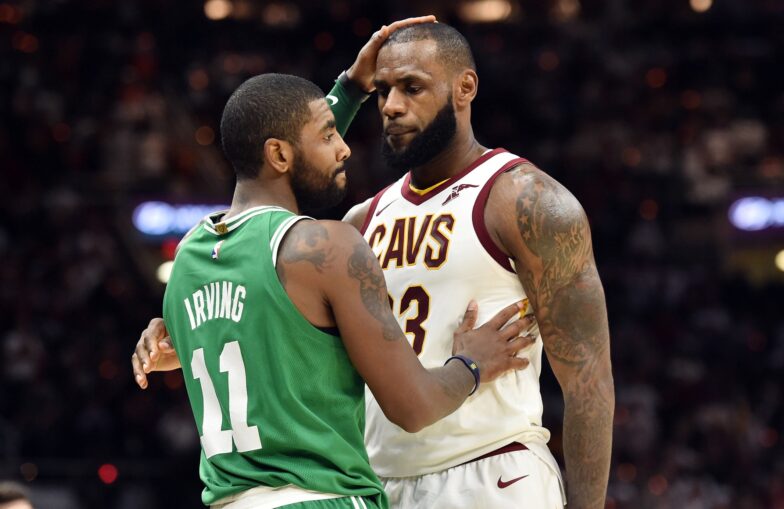 * Today on ABC: Cavaliers vs. Celtics (3:30 ET)
As wild and crazy as the trade deadline had to feel for fans of the Cleveland Cavaliers, fans from around the league watched just as intently to see what sort of changes the three-time defending Eastern Conference champs were making to the roster. Nowhere was there more interest than in Boston, home of the team that battled the Cavaliers in the conference finals last year and fancies itself one of the frontrunners to get back there, and beyond, this season.
The Celtics, who host these new-look Cavaliers today (3:30 ET, ABC), didn't make any trades at the deadline. Being at the top of the standings has a way of keeping even the most eager of deal makers to refrain from doing something for the sake of doing it. But now comes the reveal, the first chance anyone has to see what LeBron James and his new crew are capable of. Steve Bulpett of the Boston Herald is skeptical, openly squashing the notion that the Cavs will flip the script now:
So Isaiah Thomas won't be at the Garden today to not get his tribute video as Paul Pierce's No. 34 is retired. And Jae Crowder, Iman Shumpert, Derrick Rose, Dwyane Wade and Channing Frye are former Cavs, too.

George Hill, Rodney Hood, Jordan Clarkson, Larry Nance Jr.? Pleased to meet you. Hope you guess my name.

The additions could truly help Cleveland be a more active team on the defensive end and in transition. The Cavs decided after seeing him for 15 whole games that they couldn't wait for Thomas to round into form after missing most of the season with his hip problem, so the new people better show they can mesh with LeBron James before they fully unpack their suitcases.

But while the moves may have steered the Cavaliers out of their skid and could even get them back to the top of the East for the playoffs, they still look like no real match for the league's best. From here, they appear to be chasing a ghost, albeit one that will stand across from them in flesh and blood this afternoon.

What Cleveland has been missing most this season is Kyrie Irving, and while it could well defeat him today and in the postseason, his absence will haunt the LeBrons and perhaps even hasten the King's second abdication. The Cavs are badly in need of another consistent score-in-many-ways producer, one who can steal a few games by himself, as he's done for the Celtics.

It will be interesting to see how far they can go without him this spring, but, in closer focus, people will be watching today to learn what the 2017-18 Cavaliers, Part Deux, are now.
* * *