30 Teams in 30 Days: DeRozan, Raptors look to take next step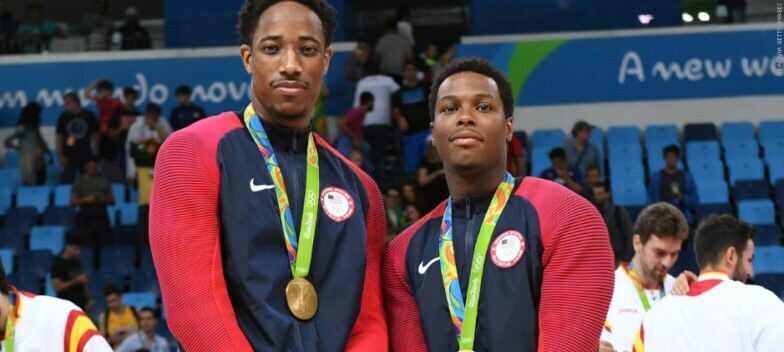 Since the Cavaliers won their first NBA title back on June 19, NBA teams have undergone a number of changes over the long summer offseason. NBA.com's Shaun Powell will evaluate the state of each franchise — from the team with the worst regular-season record in 2015-16 to the team with the best regular-season record — during the month of September as we look at 30 Teams in 30 Days. | Complete schedule
Today's team: Toronto Raptors
2015-16 record: 56-26
Who's gone: F/C Bismack Biyombo, F James Johnson, F Luis Scola
Who's new: C Jakob Poeltl, PF Pascal Siakam (via Draft); F/C Jared Sullinger, G Fred VanVleet (via free agency)
The lowdown: The steady ascent of the Raptors culminated in a 56-win season and a spot in the Eastern Conference finals.
Just days after hitting free agency this summer, guard DeMar DeRozan signed up for five more years of Raptors duty. Yes, it helped that Toronto gave him $139 million, but point is, DeRozan didn't bother to seriously test the market. He never hesitated. He refused to entertain offers from his hometown Lakers, for example, who offered sunshine and bigger exposure and a more accomplished franchise.
That alone tells you where the Raptors are right now. Buoyed by averaging 50 wins the last three years, and swelling fan support that might be the most hysterical in the NBA, the Raptors are in a good place, the best ever in their existence. Players want to be there. A star such as DeRozan wants to someday retire there. Yes, it's good to be Toronto, which only answered to LeBron James last season in the East.
Not that the Raptors could keep everyone. After spending one season in town, Biyombo used his breakout performance in the playoffs to cash in and head to Orlando, where he'll make $17 million a season. It was one of the biggest financial leaps of the summer. As much as the Raptors would've loved to keep Biyombo, he doesn't have a lengthy track record that would justify the contract, and besides, Toronto isn't hurting in the paint. The Raptors drafted Poeltl, a 7-footer who comes at a far more economical price, to pair with Jonas Valanciunas, and grabbed Sullinger at steep mark-down. Besides, this team is guard-oriented.
There was no question the Raptors would do whatever it took to keep DeRozan. Money wasn't an issue, and Toronto also offered an elite team that's not in danger of falling flat. Plus DeRozan, the team's leading scorer, had a good relationship with Kyle Lowry, his backcourt mate. So it made sense for both sides to maintain status quo.
Keeping Biyombo was an altogether difference challenge. He was largely a bust in Charlotte, but suddenly emerged as a defensive force, especially as the season progressed. As his play improved, so did his asking price, particularly in this inflated free agent market.
The Raptors last summer pried DeMarre Carroll from the Hawks by making him the team's highest paid player, and this summer wrote a big check to DeRozan, and next summer must pay Lowry, who could command close to $30 million a season. There's only so many eight-figure contracts to go around, especially with the cost of role players soaring, too.
As the earnings for veteran players continue to rise, rookies are the last bargain in the NBA. Their rookie contracts are fixed for at least three years, and if the rookie contributes right away — Karl-Anthony Towns, for example — he's more valuable than gold. That's why the Raptors kept their pick and took Poeltl, who came courtesy of the Andrea Bargnani trade a few years ago.
They chose him over Thon Maker and Domantas Sabonis, the other big men who rated high in the draft. Two years ago Poeltl was raw and his impact in college was mild, but last season he was named Pac-12 Player of the Year and showed enough growth to fetch NBA attention. He has the body type to play more at power forward than center, although the Raptors could use him at both positions.
Sullinger battled weight issues with the Celtics and found light interest on the free agent market before eventually settling on a one-year deal. Money is a great motivator, so the Raptors anticipate Sullinger to raise his game in anticipation of next summer's free agent market.
Overall, the Raptors didn't tinker much with the formula and roster that brought them success and a breakthrough last season. Winning teams usually don't make wholesale changes. Thus, the Raptors will have the same nucleus, minus Biyombo, which should be enough to win another 50 games. Whether they're the most serious challenger to the defending champion Cavs in the East is another story.
Apparently, one player is a believer. DeRozan thinks the forecast for the next five years in Toronto will be sunny and warm.
Coming Next: Cleveland Cavaliers
To check out the rest of the series schedule, click here.
Veteran NBA writer Shaun Powell has worked for newspapers and other publications for more than 25 years. You can e-mail him here or follow him onTwitter.
The views on this page do not necessarily reflect the views of the NBA, its clubs or Turner Broadcasting.