The NBA All-Star break means we've hit the home stretch of the NBA season, with only 21-to-25 games left for every team.
The break also means we get a chance to catch our breath and re-evaluate these teams at the quarter pole, and that makes it a great time to add some futures positions as books reopen updated win totals, division and play-in odds, and more with the week off.
I've got my eye on five teams I think the books are mispricing. Let's talk about those teams and how to bet their futures going forward.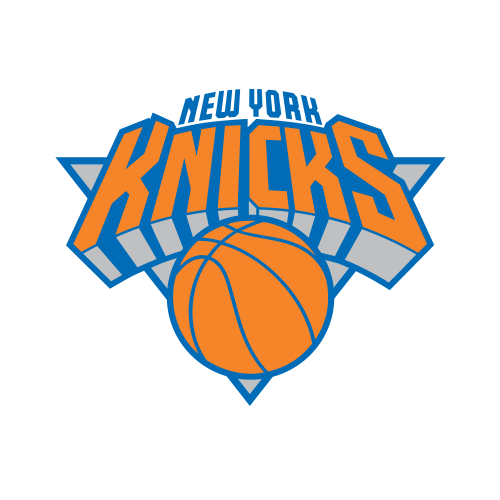 New York Knicks
This Knicks season has been a wild ride.
A 3-1 start was followed by 12 losses in 19 games. The season peaked in December with an eight-game win streak, followed immediately by five straight losses, then seven wins in eight, then another four Ls.
It's been a roller coaster ride, but through it all, New York finds itself ranked seventh in Net Rating and sixth in Offensive Rating. Jalen Brunson has stabilized this team, and Josh Hart already looks like a big addition. New York is 23-15 since the start of December, a 50-win pace, and we already know they'll push all the way with Tom Thibodeau at the helm.
The Knicks are 33-27 look likely to fall somewhere in the No. 5-to-7-seed range, important because finishing seventh means a play-in game and New York will push for every win to avoid that. That means staying ahead of the Heat, who are a half game back, or catching the blown-up Nets, who are just one win ahead.
The numbers say New York is the best of the three and maybe the most stable, despite everything. With 22 games left, they only need a .500 finish at 11-11 to hit their updated win total over 43.5. If you like the Knicks and also want to fade Miami or Brooklyn, you can play New York under 6.5-seed +145 (DraftKings). I think they finish ahead of both, so I like that one too.
How to Bet: Knicks Over 43.5
---

Dallas Mavericks
Let's head out West for our other plays.
The East looks mostly straightforward, but the West is a jumbled mess other than the very top and bottom. That leaves room to sort through the mess for the right angles, and though the Mavs aren't my favorite pick of this bunch, it's important that we establish our position on Dallas before we hit the rest.
There's a lot of excitement for the Mavericks after the trade for Kyrie Irving. His numbers have been good since arriving, but he's just 2-2 in the lineup and Dallas is 2-3 since his debut. The Mavs certainly have more of a spark on offense, but the defense has been badly exposed. It wasn't exactly good before, and the loss of Dorian Finney-Smith has been felt immediately.
The market is treating Dallas like it belongs in the No. 3-to-6-seed range with the Suns and Clippers, but I think they're more in the No. 6-to-11-seed range, one tier down. We know how good Irving and Luka Doncic can be, but both are constantly nicked up with injuries and Irving isn't reliable night to night. Add in a leaky defense that can blow a game any night, and I just can't trust Dallas.
The Mavs are 31-29. Even if they're good, they have to finish 15-7 to go over the updated win total of 45.5. That's a 56-win pace over a full season, and even with a soft closing schedule, I just can't get there with this squad.
I'll take the under, and if you really want to fade Dallas and agree they're in that play-in range, you can push this further. The Mavs are +350 (BetRivers) to make the play-in, despite being tied in the loss column for the 10th spot. That's less likely, but it's also a bad number.
How to Bet: Mavericks Under 43.5
---

Memphis Grizzlies
The middle of the West is pretty jumbled, but the teams at the extremes have distanced themselves from the pack. The teams sitting between third place and 13th have between 27 and 32 wins, but the two at the top have 35 and 41 wins.
The Grizzlies are 35-22 has established their winning formula: play hard every night, protect home court, and win with depth and defense. Memphis is playing at a 50-win pace and probably better than its underlying numbers since injuries have significantly impacted all but one starter.
We know exactly what the Grizzlies are, and I think they coast to the No. 2 seed. Right now, Memphis is six wins behind the West-leading Nuggets, and they're six losses ahead of the Suns and Clippers, the teams most likely to catch them. That's a 12-game gap in the standings with only 25 Grizzlies games left!
It's really hard to see the top of the West standings looking anything other than Nuggets at No. 1 and Grizzlies at No. 2 when the playoffs start. We often think of post All-Star break as the "second half" of the season, but the truth is we're already hitting the home stretch.
Bet on Memphis to finish as the No. 2 seed at -150. We just need better than 60% to hit that, and 538 projections have Denver finishing at 56 wins, Memphis at 51, and then a big gap before three teams at 45. That's about where I have it too, so we have a huge margin for error and I'm happy to drink the juice.
How to Bet: Bet Grizzlies to be the 2-seed -150 (DraftKings)
---

Sacramento Kings
We've touched on five of the six current West playoff teams already, but the Kings are the one that's easy to overlook. Sacramento has been lighting the beam for months and the Kings hit the break as the third team in the West, a spot they've been in for awhile now.
It's time to accept that these Kings are pretty good. They rank second in Offensive Rating behind only the Nuggets and offense is stickier than defense and wins a lot of games. The Kings might actually be what a lot of people think the Nuggets are — a better-than-you-think great offensive team built around a do-everything European big man and just enough defense.
Still, it's the Kings.
The name and logo seem to have Sacramento a bit underrated by the books, in part because the teams right behind them are more exciting to talk about. The Suns just added Kevin Durant. The Clippers added Russell Westbrook and might finally be getting healthy. The Mavs got Irving.
The Kings mostly stood pat, but that consistency could be Sacramento's calling card. The Kings have been one of the league's healthiest teams and have a reliable formula from night to night. Even with a tough remaining schedule, an offense this good will keep winning games.
Books are pricing the Kings like a team ready to tumble in the standings to around the No. 6 or even No. 7 seed but I don't buy it. They're in this for the long haul — in the regular season, at least — and right in the mix with the Suns and Clippers.
I want to bet on Sacramento and against these newly-remodeled competitors. It's going to take time for Durant and Irving to find their way on new teams, and Westbrook could throw off the chemistry in L.A. Those three teams will also be resting guys and balancing injuries down the stretch.
I considered backing the Kings at +500 to win the division, likely a three-team race against the Suns and Clippers. But if the Kings finish ahead of those teams and we're already fading the Mavs, we can bet even more aggressively.
Let's get creative with an escalator bet. We'll start with under 5.5 seed (+115), which means finishing ahead of at least one of the Clippers, Suns, or Mavs. I'll use that to fund the two bets I like even more: Sacramento to finish as the No. 3 seed (+800) or No. 4 seed (+500). Splitting a bet on those two gives us an implied +260 for the Kings to finish either third or fourth.
I'm willing to bet on this offense and its consistency night to night and bet against the volatility of the Suns and Clippers, who will care less about March and April wins and more about getting healthy for a deep playoff run. Not true for the Kings, for whom a division title and a home playoff series would truly matter.
How to Bet: Split your bet on Kings to be the No. 3 seed at +800 or No. 4 seed at +500 (DraftKings)
---

Oklahoma City Thunder
Let's finish with one more overlooked team out West.
The Thunder hit the break at 28-29, and they're actually three wins below expectation. The Thunder are 10th in Net Rating! They're top-12 on both offense and defense, a remarkable accomplishment for such a young roster. OKC plays hard and has the best record against the spread in the NBA, making opponents work and often leaving them ragged the following game too.
The Thunder are still peaking too. They started 11-18, but they've flipped the script with a 17-11 record since — that includes 13-8 this calendar year — and OKC is up to third in the entire NBA in Net Rating over the last 15 games!
With the West so congested, books are treating the Thunder like a novelty, a cute story that will fade as LeBron James, Steph Curry, and Damian Lillard make their playoff pushes. But the Thunder are right in the mix with those teams and have just as bright a star in Shai Gilgeous-Alexander, along with a roster that is playing better.
The Thunder catch a sneaky scheduling break too. All four OKC games against Utah come in this home stretch. If those four games had been early in the season while the Jazz were rolling, Utah probably wins three of the four and the Thunder are a non-threat.
Now that the Jazz have traded away Mike Conley, Malik Beasley, and Jarred Vanderbilt, Oklahoma City lucks into a much worse opponent, one that may be stealth tanking. Win three or four Jazz games now and that could sneakily swing the whole season for OKC.
I actually have the Thunder as my single most likely West play-in team. Bet them to make the play-in at +240, and if OKC does sneak in, that could be bad news for the Lakers, Warriors, or other teams that think they're vying for four final spots but might actually only have three places left.
You might also back Gilgeous-Alexander at +135 to win Most Improved Player. My research shows that MIP almost always goes to a player that makes the postseason. If the Jazz and Pacers fall out of the race and take Lauri Markkanen and Tyrese Haliburton with them, SGA could have value.
How to Bet: Bet Thunder to make the play-in +240 (DraftKings)
---
Four More Bets to Make at the Break
Spurs under 20.5 wins (-110 bet365)
Jazz under 39.5 wins (-128 FanDuel)
Pacers under 35.5 wins (-132 FanDuel)
Wizards to win Southeast Division (+1300 FanDuel)
You can read what I wrote about the Spurs, Jazz, and Pacers in our upcoming roundtable article on tanking teams and hear my long shot case for the Wizards on Friday's Buckets podcast.