Knicks vs. Heat Odds
Knicks Odds
+5.5
Heat Odds
-5.5
Over/Under
208.5
Time
7:30 p.m. ET
TV
ESPN
Odds via FanDuel. Get up-to-the-minute NBA odds here.
The New York Knicks forced a Game 6 in Miami after a herculean effort from Jalen Brunson and Quentin Grimes, who each played 48 minutes in Game 5 against the Heat. Can the Knicks continue to apply pressure to the Heat and force a winner-take-all Game 7 at Madison Square Garden?
Let's break down the matchup and discuss how to find betting value in the Knicks vs Heat Game 6 preview.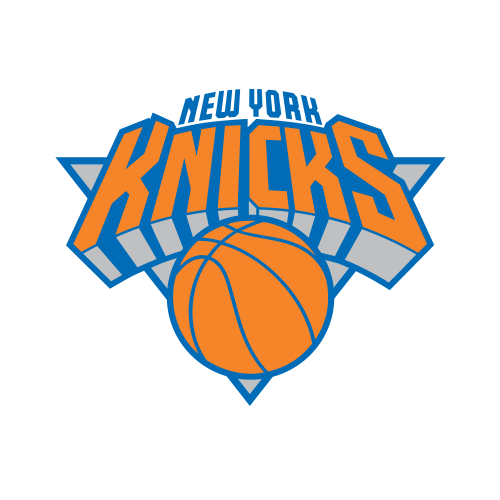 New York Knicks
The Knicks have been without Immanuel Quickley for the past two games and he's listed as Doubtful (ankle) for Game 6. The Knicks scored zero points without Brunson and Grimes on the floor in Game 5, though that's because they each played the entire game. It's tough to expect that type of performance again, but both are warriors and I'd expect another game of maximum minutes from both — especially Brunson.
Brunson is averaging 25.9 points, 6.5 assists and 4.9 rebounds per game against the Heat, but he's turned up his production with back-to-back 30-point showings. One notable thing about his assists, he has had a better-than-average conversion rate, averaging just 10 potential assists per game this series. I lean toward his points over, but it's ballooned from 24.5 to 27.5.
The key to the Knicks' success is making 3s and winning the rebound battle. In Game 5, the Knicks shot 38.2% from deep and won the rebound battle 50-34. However, as a whole, Miami has done a great job limiting the Knicks' second-chance opportunities and has suppressed New York's 3-point shooting (which was already average at best).
Throughout this series, the Knicks have an eFG% of just 51.2%, a significant downturn from their full-season mark of 54.3%. The offense has struggled to find a rhythm, and even when they have been able to score, the possessions are a grind.
---

Miami Heat
The Heat have unsurprisingly listed multiple players on their injury report as Jimmy Butler (ankle), Haywood Highsmith (knee) and Caleb Martin (back) are probable. I expect all to play.
The Heat haven't been the best offensive team throughout the season, but the Knicks have kept them down in the mud. Miami has an eFG% of just 50.3% throughout this series and has shot just 31.2% from 3-point range.
Interestingly enough, the Knicks have slowed Butler down a bit. Part may be his ankle injury, but after exploding against the Bucks, Butler has yet to exceed his 28.5 points prop in this series and is averaging 24.8 points per game. The Knicks have done a good job forcing Miami's role players to beat them, and Butler has played the role of facilitator. Throughout this series, Butler is averaging 6.5 assists on 14 potentials per game, but that has spiked to 9.5 assists on 16.5 potential assists in the past two games. I think there's value on the over of his assists prop at 6.5 for this game.
On the defensive side of the ball, Miami is making it difficult for Brunson, throwing as many different coverages at him as possible. It's not that he has been unable to navigate these coverages, but it's become time-consuming. Each possession is a full effort to break down the defense and the shots come later in the shot clock.
Knicks-Heat Pick
These teams have played a grueling series and both are clearly banged up with all of their players running on fumes. As a result, they are playing at a glacial Pace of 93.60, which is over three possessions slower than Miami's regular season Pace, which was second-slowest in the NBA.
As series grind on, the Pace and scoring tend to slow down. Since 2003, unders in Game 6 of playoff series are 28-16. Throughout this series, these teams are averaging 208.2 points per game, slightly under the listed total.
I expect this to be another slow game where points are at a premium.
What is QuickSlip?

QuickSlip is an Action Network feature that allows users to automatically pre-load their bet slip at FanDuel Sportsbook.
---