Knicks vs. Heat Odds
Knicks Odds
+4.5
Heat Odds
-4.5
Over/Under
206.5
Time
7:30 p.m. ET
TV
TNT
Odds via FanDuel. Get up-to-the-minute NBA odds here.
The Miami Heat took care of business on their home floor in a commanding Game 3 win against the New York Knicks, and now they'll attempt to take a commanding 3-1 series lead in Game 4 on Monday night.
Does New York have any hope here of making this one a series? What's the best way to bet on this one? Let's answer those questions along with my betting predictions below in Monday's Knicks vs. Heat Game 4 preview.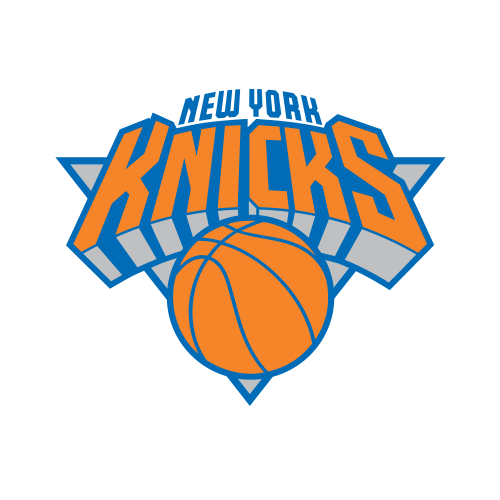 New York Knicks
Scoring the ball continues to be a major issue for the Knicks. Their efficiency rating on that end now stands at a measly 106.6 for the playoffs after they once again failed to score even 100 points in a game for the third time in eight tries. The Knicks shot just 20% from deep in Game 3 and now have knocked down a playoff-low 27.8% of looks from deep.
The return of Julius Randle was supposed to help a bit with that, but the Knicks big man was held to just 10 points on 4-of-15 shooting in Game 3. He didn't shoot hit a 3-pointer in five attempts over the span of 38 minutes and he turned the ball over a whopping four times in what was a stark contrast to his last two games, where he totaled 14 assists.
The biggest issue for the Knicks, though, would have to be in the rebounding department. They've posted a rebounding rate over 50% in every playoff game this year but grabbed just 44.6% of available boards against Miami in Game 3.
For a team ranked second in this department during the regular season, losing that edge was simply catastrophic. Mitchell Robinson has now played a combined 34 minutes in the last two games due to foul trouble, so keeping him on the floor will be the biggest thing.
---

Miami Heat
Jimmy Butler returned to the Heat in Game 3, but so far he hasn't had much of an effect on offense — positively or negatively. In fact, during the playoffs the Heat are losing just 0.4 points per 100 possessions without Butler and have been around 15 points worse on defense when he's played. While this sample size is relatively small, it's worth noting that the defense gained 3.7 points per 100 possessions with Butler off the floor.
As I noted, though, Game 3 was a triumph for the Heat both on defense and on the boards. One area they didn't excel was in shooting 3s, knocking down just 21.9 of their looks. They're still second in the playoffs with a 39.2% 3-point percentage through eight games, and it was probably a good sign they were able to win a game without lighting it up from deep.
While Butler was able to make his return from injury in Game 3 and score 26 points, we should still make note here that he's technically listed as questionable for Game 4 with that same ankle issue. Caleb Martin is also questionable with a back contusion, which would provide a blow to this team's shooting.
Knicks-Heat Pick
While you have to expect Robinson won't fall into foul trouble a third straight game, that is just about the only thing that can save the Knicks here.
It's abundantly clear by now if they can't win the battle on the glass, they simply don't have enough offensive firepower to get by the Heat. On the other side of the coin, it's not as if the Heat offense has been all that spectacular. After all, the Knicks did post a 109.4 Defensive Rating in Game 3. The Pace did pick up in Game 3, but we still saw just 96.5 possessions per side.
With the Knicks' offense searching for life and the Heat's shooting starting to come back down to Earth a bit, I think we should see a very low-scoring game here in Miami.
---