Knicks vs. Heat Odds
Knicks Odds
+4
Heat Odds
-4
Over/Under
209.5
Time
3:30 p.m. ET
TV
ABC
Odds via FanDuel. Get up-to-the-minute NBA odds here.
The New York Knicks head to Miami to face the Heat in a series that is split 1-1 entering Game 3. Injuries have taken their toll in this series, but both sides should be healthy after a three-day break between games.
Can the Knicks build off their impressive Game 2 comeback win? Or will Butler return from his ankle injury to defend his home court? Let's break down how this one might play out in the Knicks vs Heat Game 3 preview.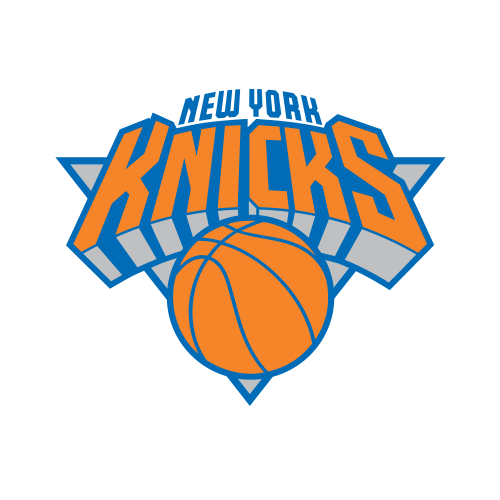 New York Knicks
Julius Randle's return to the Knicks provided a massive boost to their offense as they posted an offensive rating of 127.6 in Game 2, an improvement from their woeful Game 1 107.4 offensive rating. Randle had the highest offensive rating on the team as the Knicks had an offensive rating of 135.2 with Randle on the floor.
Randle was a clear net-positive, but it will be interesting to see if he can maintain his efficiency with Jimmy Butler likely returning to the floor in Game 3. It's one thing to get buckets on Kevin Love, Caleb Martin, and Haywood Highsmith, but Butler is clearly levels above all of those guys defensively and strong enough to re-direct Randle off of his spots.
Randle has been a pretty awful playoff player thus far in his career, averaging just 17 PPG on 32.8% shooting in his 11 career playoff games. He also has a poor 3.9/3.7 assist to turnover ratio in the playoffs. The Knicks need Randle's offense to take some of the pressure off of Jalen Brunson, so he will need to string together some solid games here despite Butler's return.
Defensively, the Knicks must find a way to defend without fouling as they allowed Miami to attempt 29 free throws in game one with Butler in the lineup. Their defensive effort wasn't bad, as they did a great job on the defensive glass and limited Miami to an average offensive rating of 113.7. If the Knicks can defend without fouling I think they have a good chance to limit this Heat offense as I don't expect Butler to be 100% tonight.
As long as the Knicks get full buy-in from Randle we should see a solid defensive effort from them tonight in Miami.
---

Miami Heat
I expect Butler to return here so I am anticipating Miami's offensive 3-point attempt rate to plummet from their whopping 55% rate in Game 2. Spoelstra clearly made it a point of emphasis to get up as many 3s as possible with Butler out and his strategy would've likely worked if they didn't convert on just 34% of their looks.
With Butler on the court, the Heat attempt just 36% of their shots from beyond the arc (44th percentile). Butler is obviously a positively impactful player but it is important to focus on the three point attempt rate as that has been an area of weakness for this Knicks defense. The Knicks ranked 26th in 3-point attempt rate allowed during the regular season. Coach Tom Thibodeau's scheme prioritizes taking away the rim and that has been no different in the playoffs.
In Game 1 with Butler on the floor, the Heat had an offensive rating of 116.3 and shot just 50% effectively from the field (27th percentile). The reason the Heat won that game was because the Knicks were incapable of making outside shots and they fouled a ton, as the Heat had a free throw attempt rate of 27.1%.
Butler was particularly adept at drawing fouls, going to the line 11 times in game one. If Butler isn't 100%, the Heat are going to need other guys to soak up usage and hit some shots. Gabe Vincent shot 5-of-12 from 3 in Game 1, but I would argue that your offense is a little bit shaky if you have to rely on Vincent to shoot that well in playoff games.
The Heat have been very limited in terms of second chance opportunities, as they have on offensive rebound rate of just 24.5%. Ultimately, the Heat role players are going to have to step up and hit shots but that is difficult to bank on after this team ranked just 25th in effective field goal percentage during the regular season.
I expect the Heat offense to struggle a bit here as they re-adjust to having a not 100% Jimmy Butler back in the lineup.
Knicks-Heat Pick
I will be looking to play the under here as I think you can make a strong case that the Knicks shot above expectation in Game 2. Randle, RJ Barrett, and Jalen Brunson both went wild from the perimeter and it is reasonable to expect some negative regression from all three of the Knick stars.
Additionally, the pace was drastically slower with Randle back in the lineup. In game one these teams played at a 95 possession pace, which would still be extremely make them the two slowest teams in the NBA if applied to the regular season. But, in game two the pace slowed even further as these teams played at an 88 possession Pace. Both teams had transition rates of less than 10%; Heat at 5.7% (1st percentile) and Knicks at 8% (4th percentile).
They were able to clear the total in game two because each team shot extremely well from the field but I would expect the Heat defense to massively improve with Butler's return. Factor in the potential for negative regression and I like this one to fall under the 209.5 total. Take the under down to 208.
---