Knicks vs. Clippers Odds
Knicks Odds
+5
Clippers Odds
-5
Over/Under
227
Time
4 p.m. ET
TV
NBA League Pass
Odds via BetMGM. Get up-to-the-minute NBA odds here.
Editor's Note: Jalen Brunson has been ruled out of Saturday's game since the publishing of this article.
The New York Knicks head to Los Angeles to take on the Clippers in a Saturday afternoon matchup between two teams sitting fifth in their respective conferences. (Of course, that's as of writing, and with the Western Conference as it is now, the Clippers could be basically any spot in the conference by the time you're actually reading this!)
The vibes in New York are a little shaky with two straight losses and a dinged up Jalen Brunson (questionable for Saturday), who has been — by far — the Knicks' most important player down the stretch of close games.
The Clippers, meanwhile, have won the first two games of their five-game homestand, which has moved them to the top of the heap when it comes to the absurd glut of teams in the bottom half of the Western Conference playoff picture.
This game has the potential to carry a lot of weight for both teams. So, let's dive into how were should be looking to bet Knicks vs. Clippers.
---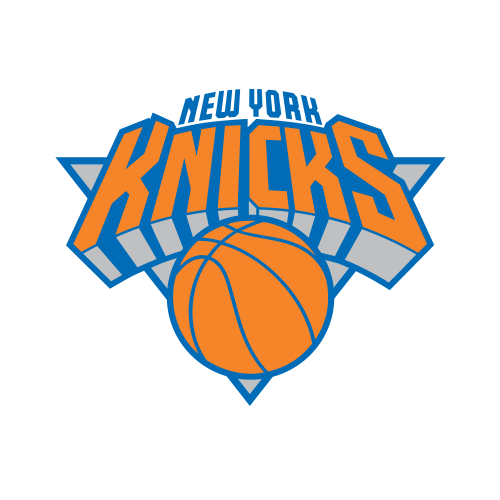 New York Knicks
Brunson's absence has been very noticeable in the Knicks two most recent losses. Both games came down to crunch-time possessions and both times the Knicks looked very much like they were missing their point guard and talisman.
The good news for the Knicks is that, in theory, they get a third straight chance to get off to a good start against a bad first-half team.
I have talked innumerable times this season about how good the Knicks have been to start games, but how poorly they have done closing out those fast starts. The Hornets followed that script, going down 16 at the half before storming back to spoil the Knicks nine-game winning streak.
The Kings, however, jumped out to a fast start at home, taking a seven-point lead by the end of the first quarter. This despite Sacramento being the fifth-worst team in the NBA this season in terms of covering first-quarter spreads. That first quarter margin proved key down the stretch in what became a tight win for Sacramento.
The Clippers, however, now offer another opportunity for the Knicks to get ahead early.
---
Los Angeles Clippers
Only the Hornets have been worse against the spread in the first half than the Clippers this season.
L.A. is 26-42-0 against the spread in the first 24 minutes this season, a debilitating -26.8% ROI for backers. The Knicks, despite their failed cover last time out, are still tops in the NBA by a healthy margin when it comes to first-half spreads, coming in at 45-21-2 (+29.4% ROI).
The Clippers' first-half Net Rating (-4.1) ranks 25th in the league and pales in comparison to the Knicks +6.7 first-half Net Rating, which ranks third in the Association.
I have focused much of my attention on these quarter and half derivative markets this season, and that's because I have found them to be much softer than the full-game spread and total markets.
Even the player prop markets has been incredibly hard to beat this year. For comparison's sake, here is my ROI on each on those types of plays, all of which have been given out in the Action Network app this season.
Spread: 61-50 (+1.5% ROI)
Total: 23-28 (-13.8% ROI)
Player Props: 165-175 (-4.8% ROI)
Quarter/Half Market: 94-84 (+8.5% ROI)
I'm going to follow what's working and for me, it has been this market. Hopefully, it has been working for you as well.
Knicks-Clippers Pick
All of that being said, this is just going to be a lean for me for a few reasons.
For one, I rarely, if ever, make full-unit plays on the Clippers. They are such an enigma, and I trust them far less to actually match their season-to-date trends than a team like the Knicks.
There's also the Brunson factor. It's not so much that the drop-off from Brunson to Immanuel Quickley is astronomical, but when you add that slight drop alongside the drop in the backup point guard going from Quickley to Miles McBride, the difference is notable. If Brunson plays, this will be more like a 0.75-unit play for me.
Last, and actually least, is that the smaller sample trends say to be cautious. The last time these two played, the Clippers rolled in the first half. Additionally, the Knicks just whiffed what looked like a sure thing first quarter against the Kings. I don't weigh factors like that as much, but it's enough to make this a lean rather than a full best bet.
I would play this all the way to Knicks +1.5.
Pick: Knicks 1H +2.5 — Play to +1.5