Knicks vs. Cavaliers Odds
Knicks Odds
+5.5
Cavaliers Odds
-5.5
Over/Under
202.5
Time
7 p.m. ET
TV
NBA TV
Odds via FanDuel. Get up-to-the-minute NBA odds here.
The Cleveland Cavaliers return home down 3-1 in their series against the New York Knicks as they look to pull off a potential comeback from historically difficult deficit to overcome. After being beaten down by the Knicks all season long — both in the regular season and the playoffs — is there any hope here for the home team?
Let's break down all the angles in the Knicks vs. Cavaliers preview and see if there is a value bet in a potential elimination Game 5.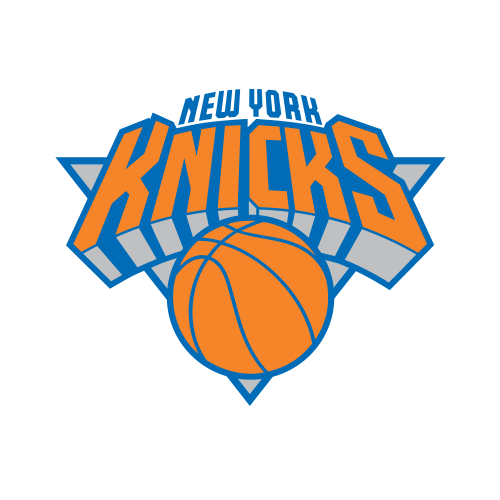 New York Knicks
Make it six wins in eight games against Cleveland dating back to the start of the season. The Knicks have proven at this point that they're a better team than the Cavaliers, which some of us already knew heading into the series.
The Knicks' bench rated better than the Cavaliers' bench during the regular season, and the rebounding discrepancy wasn't even close. So far in the playoffs, that's remained true. New York has collected 52.8% of available rebounds and its bench has a +3.4 Net Rating, both top-three marks in the East.
While we expected this, one thing we didn't expect was New York's defense allowing just 101.3 points per 100 possessions, the best mark in the NBA Playoffs to this point. That was one advantage Cleveland — the No. 1 defense in basketball during the regular season — was supposed to maintain in this series.
Simply put, the Knicks have done what we've expected them to do. Mitchell Robinson has dominated Jarrett Allen and the Cavs on the glass and has been a nightmare on defense, while the bench has provided instant offense. Even with all of that, the Knicks have gotten just 14.8 points per game from Julius Randle and even let him sit on the bench to close out Game 4. They arguably haven't even given Cleveland their best shot.
---

Cleveland Cavaliers
There are two things that need to change in a hurry for the Cavaliers, and they both go hand-in-hand. First of all, they are going to need to shoot the ball a lot better than they have to this point, watching just 30.8% of their looks from deep go in. It's also no coincidence that the team is struggling as a whole and Donovan Mitchell is shooting just 30.3% from downtown.
The only game the Cavaliers were able to win in this series came on an incredible shooting night, where they hit 42.4% of their 3s, and on a night where New York shot just 24.1% Even in this one, Mitchell scored just 17 — but Darius Garland had his best outing of the series with 32 points.
---
More Action NBA Playoff Coverage: Will Any Team Overcome It's 3-1 Deficit?
---
Cleveland also out-rebounded New York 43-36 in this game, the first time in any of the eight meetings between these teams that it was able to gain an advantage there. It also won the battle in the paint, 42-38.
Looking back on those meetings, those two occurrences seem to be an anomaly, so in short the Cavaliers will essentially need to luck out in these next three games to take the series. It's certainly not impossible given that a potential Game 7 would be in Cleveland and given the fact that Mitchell can get hot, but to this point there's little evidence anything will change.
Knicks-Cavaliers Pick
In Game 1, the Cavaliers were five-point home favorites. In Game 2, they were six-point home favorites. Returning back to Cleveland down 3-1, what did this team deserve to earn a line like the one that oddsmakers are hanging here?
If it wasn't already evident on account of the regular season series, which the Knicks took 3-1, New York is clearly a better team than Cleveland. Even its Game 2 loss on the road was within reach for a while, and it took sustained shooting numbers at both ends of the spectrum to ultimately push the Cavs across the finish line.
The Knicks have a huge advantage on the glass, an advantage on the second unit and now have played better defense than their counterparts here. Imagine what might happen if their playoff-worst 27.5% 3-point shooting turns around, or if Randle decides to play well again.
This is a very arduous situation for the home team, and while it might use the energy from the crowd in Cleveland to pull off a tight win I certainly don't think this spread makes any sense at all.
---