Knicks vs. Cavaliers Odds
Knicks Odds
+5.5
Cavaliers Odds
-5.5
Over/Under
214
Time
7:30 p.m. ET
TV
TNT
Odds via FanDuel. Get up-to-the-minute NBA odds here.
The Knicks won Game 1 in Cleveland despite a 38-point effort from Donovan Mitchell. The Cavaliers need this game to avoid dropping both of home games prior to heading to Madison Square Garden.
Let's dive into what we learned from Game 1, how that impacts the betting market in Knicks vs. Cavaliers Game 2 and my betting picks, which include two player props and the spread.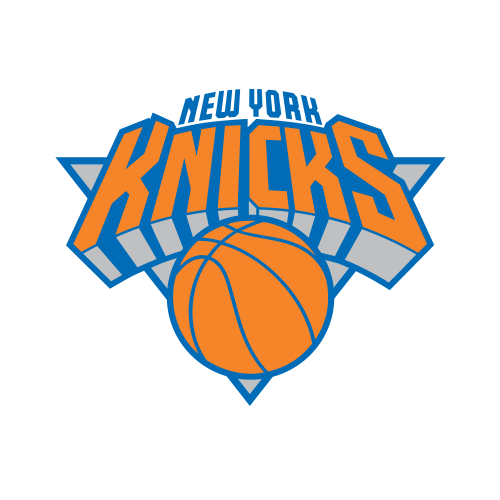 New York Knicks
The Knicks indicated that Josh Hart was limited in practice on Monday with a sprained left ankle and his status for Tuesday is officially doubtful. Hart's impact is significant, and his status must be monitored. Should he be sidelined, I expect Obi Toppin, Quentin Grimes and Immanuel Quickley to see bumps in minutes.
Also of note: Julius Randle played 34 minutes in his return from his own ankle sprain and looked healthy in Game 1. He should have no limitations (besides his own) moving forward.
The Knicks' victory in the opener was due to team defense. They also overcame a relatively slow offensive performance despite three early fouls from Jalen Brunson and a combined 15 points from RJ Barrett, Quickley and Grimes.
The biggest thing for New York on defense is it completely disrupted Cleveland's offensive flow despite Mitchell's scoring outburst. The Knicks were extremely successful at limiting Darius Garland and neutralizing the Cavs' supporting cast.
One thing I wrote about in both my Game 1 guide and my Player Props Forecast was that there's uncertainty in who the Cavaliers' fifth man is — Caris LeVert or Isaac Okoro? Both demonstrated their weaknesses on Saturday.
When Okoro was on the floor, the Knicks essentially treated him like a complete non-entity on offense. It allowed the Knicks to play in a drop while also helping off Okoro on drives. This worked even better for the Knicks because they were able to put Brunson on Okoro and hide him defensively while sending Barrett, Quickley, Grimes and Hart at Mitchell and Garland. This effectively made the Cavaliers run a 4-on-5 offensive attack.
Those Knicks provide immense physicality and it slow Cleveland's off-ball movement while providing tough on-ball defense. This type of defensive effort is forcing the Cavs' other players to make plays, but Okoro is not the most skilled offensively, and both Evan Mobley and Jarrett Allen have limitations. With LeVert in, it's tougher for the Knicks to help off of him, but LeVert must be able to make the defense pay because he's a negative defensively.
On the offensive side of the ball, the Knicks were excellent in transition and had a 155.6 Offensive Rating in transition, per Cleaning the Glass. They did this primarily off steals as the Cavs weren't able to get their defense set.
Brunson also looked comfortable. He was able to get wherever he wanted on the floor. He dictated pace and was able to put both Mitchell and Garland in action effectively. Playing just 30 minutes due to early foul trouble, Brunson should see even more run in Game 2.
Brunson scored 27 points with just two assists, but I'd expect Cleveland to try and help on him more in Game 2. I'm interested in his PRA line of 33.5, a number he has exceeded in 60% of games he's played at least 30 minutes.
Pick: Jalen Brunson Over 33.5 PRA
---

Cleveland Cavaliers
As I mentioned above, the Cavaliers have a significant problem with their fifth man if Okoro is unable to make the Knicks pay from 3-point range or as a slasher. LeVert is a defensive liability and if he can't score (1-for-7 in Game 1), then he's unplayable. You have to expect their role players to bounce back a bit in Game 2.
One of the issues the Cavaliers have is that they already played their Core 4 starters extended minutes in Game 1 — Mitchell (44), Garland (43), Allen (42) and Mobley (37). They do not have much more they can do in terms of extracting more minutes from their starters; however, they can extract efficiency.
Mobley was bad offensively, making just 4-of-13 shots, and the Knicks made it clear in Game 1 that they will not adjust until Cleveland's bigs can make them pay. The volume was there for Mobley, and the Knicks are saying "beat us on the roll." His points + assists line of 17.5 is worth a play again — it's a number he's exceeded in 69% of games when playing at least 30 minutes this season.
With that being said, the one player who was very comfortable with the ball in his hands was Mitchell. He scored 38 points — with eight assists and five rebounds — and was a usage monster with a Usage Rate of 38.1% in Game 1, per Cleaning the Glass.
His assists line is 4.5 for Game 2 and that's a spot I'm eyeing — he had 13 potential assists in Game 1 despite taking 29 of the Cavaliers' 83 field-goal attempts. If the Knicks try to cut him off any, then he should rack up assists on even slightly better shooting by the rest of the team.
Pick: Donovan Mitchell Over 4.5 Assists
---
Knicks-Cavaliers Pick
The status of Hart looms large as he's one of the most versatile wing defenders for the Knicks. However, it currently feels as if the Cavaliers are the team who needs to make adjustments.
Since 2003, Game 2 home favorites in the No. 4 vs. No. 5 series of the first round are 1-9-1 ATS and 6-5 straight up off a Game 1 loss. The spread is once again 5.5 and I'll be backing the Knicks.
These teams are expected to bounce back, but the margins between the No. 4 and No. 5 seed are not as significant. While the Cavaliers may win the game, the Knicks with the points is the play.