Knicks vs Cavaliers Odds
Knicks Odds
+5.5
Cavaliers Odds
-5.5
Over/Under
216.5
Time
6 p.m. ET
TV
ESPN
Odds via FanDuel. Get up-to-the-minute NBA odds here.
The Knicks are back in the NBA Playoffs and face off against the Cleveland Cavaliers in Game 1. There is a particular irony that Donovan Mitchell, who was rumored to be headed to the Knicks in a blockbuster trade last summer, is headlining this Cavaliers team. That storyline will certainly be at the center of this series regardless of the outcome.
This should be an exciting matchup between the No. 4 and No. 5 seed in the East, so let's make a Knicks vs Cavaliers Game 1 betting prediction.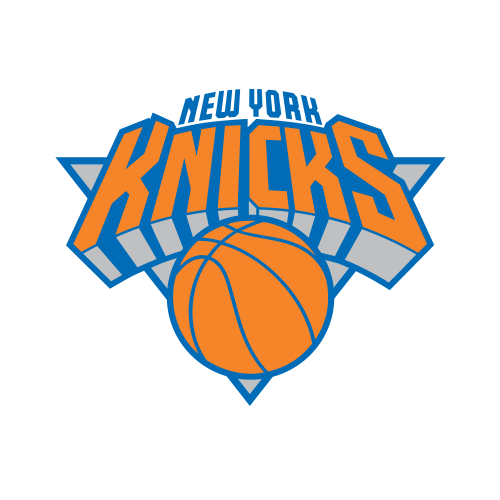 New York Knicks
The Knicks are in an unenviable position as their All-Star forward, Julius Randle, is recovering from an ankle injury and his status for Game 1 is uncertain. He participated in the non-contact portions of practice Thursday, but it wouldn't be a huge surprise if he is unable to play or limited in any return to action. ESPN's Adrian Wojnarowski indicated Randle is targeting a Saturday return, but if he is unable to go, then Obi Toppin would join the starting lineup. However, Josh Hart would see the greatest uptick in minutes.
The Knicks have been one of the league's best teams with a +3.1 Adjusted Net Rating, which is the sixth-best mark in the league. They've also been powered by the league's fourth-best offense, which boasts a 117.7 Adjusted Offensive Rating, per Dunks and Threes. This is the best team the Knicks have had in a long time and they've been led by the tandem of Jalen Brunson and Randle. Brunson has been a master orchestrator and has given this offense the flow it desperately lacked in previous seasons. The Knicks don't rely on transition opportunities and have generally been able to find success in the halfcourt.
The one concern for New York in this spot is it has been the second best offensive rebounding team in the league with a 31.3% OREB%, per Cleaning the Glass. This is a tougher matchup for grabbing rebounds as Cleveland has Evan Mobley and Jarrett Allen. However, New York has plenty of bigs between Mitchell Robinson, Isaiah Hartenstein and Julius Randle, as well as strong rebounding wings such as Hart.
Those second-chance opportunities will be important. It's also notable that the Cavaliers' defense is actually slightly below league average in allowing offensive rebounds with an allowed 27.5% OREB% — so the threat of two opposing bigs may not be as notable as it seems.
---

Cleveland Cavaliers
The Cavaliers are healthy and while they limited Isaac Okoro (knee) in practice on Wednesday, I'd expect him to play meaningful minutes as a primary defender on Brunson.
The Cavaliers have been incredible this season with the league's second-best Adjusted Net Rating (+5.7) and the league's best Adjusted Defensive Rating (110.4), per DunksandThrees. This team is fundamentally sound with two elite guards and two excellent defensive bigs. However, this matchup is interesting for Cleveland because New York mirrors it in many facets in terms of on-court personnel.
Mobley is a player I'm targeting in this series. I discussed all of my prop angles at length in my Round 1 NBA Playoff Player Prop Forecast, but Mobley deserves some specific attention here.
Mobley's defensive versatility will be tested with Randle, Hart and Toppin presenting different challenges for him, but his defensive excellence may limit Randle's effectiveness — especially as Randle returns from injury.
When Mobley has played at least 30 minutes this season (far below the 40 I'm projecting), he has exceeded certain prop totals at incredible rates. He played 30 or more minutes in 67 of his 79 games, but let's focus on the games with Allen, so we have the two-big lineup. Mobley logged 12 or more points in 29 consecutive games, six or more rebounds in 29 of 30, two or more assists in 19 games and had three or more in all six games against the Knicks over the past two seasons. If you parlay those all together, you get -110 odds.
If parlays aren't available to you, Mobley has exceeded his 17.5 Points + Assists line in 23 of his 30 games alongside Allen and in nine of his past 10, while averaging 22.3 P+A. If Randle is unable to go or is limited at the start of this series, Mobley will have an even bigger size mismatch against Toppin.
One of Cleveland's biggest defensive strengths has been its half-court defense. The Cavaliers are allowing just 94.9 points per 100 half-court plays. However, this season, the Knicks killed them on putbacks with a 33.6% OREB%, per Cleaning the Glass. This will be a battle in the trenches.
Knicks-Cavaliers Pick
One of the things that has traditionally been said about Tom Thibodeau-coached teams is that they play so hard during the regular season that they simply do not have an extra gear when they get into the playoffs. However, this does not hold true when the team is an underdog in Game 1. When Thibs' teams are an underdog, they are 3-1 ATS in Game 1s.
At 5.5, I think you need to wait until Randle's status is determined. I'd take the Knicks either way, but think you'll get a better number if Randle is ultimately ruled out. And if he's active, I'd expect this to stay around the 5-point mark.
---
Pick: Evan Mobley Over 17.5 P+A