Jazz vs. Lakers Odds
Jazz Odds
+16.5
Lakers Odds
-16.5
Over/Under
235.5
Time
3:30 p.m. ET
TV
ESPN
Odds via FanDuel. Get up-to-the-minute NBA odds here.
The Utah Jazz face the Los Angeles Lakers on Sunday night in the final game of the regular season.
It's all a bit messy going into the final day of the regular season. Utah has long since been eliminated from play-in contention. Meanwhile, the Lakers are all but locked into the No. 7 seed, assuming they beat the Jazz and the Warriors handle business against the tanking Trail Blazers.
If the Warriors somehow lose and the Lakers win, both teams would have the same record, but Los Angeles would get the No. 6 seed based on the head-to-head record.
The Pelicans share the Lakers' 42-39 record, but L.A. owns that tiebreaker as well. So, if both win, the Lakers remain the No. 7 seed.
As we parse through the trickiness that comes with certain teams' motivation (or lack thereof), it's important to approach these betting situations cautiously. That said, there is still value to be had.
Let's breakdown the odds and I'll TRY to make a pick for Jazz vs Lakers.

Utah Jazz
In this stretch of the season, motivation plays a key factor in handicapping games. For the most part, I don't even look at my model, which typically plays a big part in my handicapping throughout the season.
Instead, I look at situational spots and opportunities for individual players who may not see as much playing time throughout the year.
Players like Ochai Agbaji and Simone Fontecchio have seen a significant uptick in minutes and usage over the past two weeks.
Agbaji has made the most of his extended playing time. He's coming off of a high-scoring Saturday in Utah, where he dropped a game-high 28 points on 10-of-25 shooting, including 3-of-11 from 3, in a win against the Nuggets.
He's scoring in bunches, but it often depends on whether the long ball is dropping for him to get above the 20-point mark.
In the four games Agbaji has cleared 20 points since Utah began tanking, he's also knocked down three or more 3-pointers.
---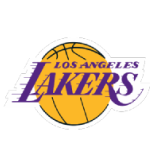 Los Angeles Lakers
It wasn't pretty, but the Lakers came away with a win Friday night against a resting Suns team that was without Kevin Durant, Devin Booker, Chris Paul and Deandre Ayton.
The Lakers are guaranteed a play-in berth, but they could improve their chances of more favorable seeding if they beat the Jazz.
That said, we could see them rest any or all of Anthony Davis, LeBron James and DeAngelo Russell, all of whom are all listed on Sunday's report with foot injuries.
If James or Davis sit, Austin Reaves should be in store for more minutes and usage. Regardless of their status though, Reaves is someone to target in this game.
In the past 10 games without James, Reaves has averaged 18.9 points, 6.4 assists and 3.8 rebounds per game in 31.3 minutes. Even if James starts, he'll be one of the first to rest if the Lakers get out to a big lead.
On April 4, the last time these teams met, Reaves went off for 28 points and six assists in 42 minutes, sailing over his Points + Assists line of 21.5.
In Friday's win against the Suns, Reaves' Points + Assists line was just 20.5, and he once again sailed over with 27.
Jazz-Lakers Pick
With so much potential for variance in these final few games, I like to take smaller stabs at bets with higher payouts. For the Jazz, I like a same-game parlay with correlated Agbaji props. I'll take the over on an alternative points total of 20+, parlayed with over 2.5 made 3-pointers. Those props haven't come out yet, but let's try to get +350 or better for that parlay.
Agbaji's only cleared the 20-point mark four times in the past two weeks, but in each instance, the Jazz have won or covered and it's come with three or more 3-pointers. For a better option within this long-shot category, let's add in the Jazz spread at +15 or better, but play this at .25 units. That likely gets us somewhere in the +800 odds range, and I like that better since things get wonky in the last game of the season.
On the Lakers side, I'll be looking at Reaves' props, specifically his Points+Assists line. If James sits, I'll look to an alternative line around 24+ for extra juice.
Picks: Same-game Parlay Ochai Agbaji (Over 20.5 Points/Over 2.5+ Made 3s's/Jazz +16.5) at +800 or Better for .25 units
Austin Reaves Over 20.5 Points+Assists, Play to 21.5 for 1 unit
Alternative Reaves Over 25+ Points + Assists if James sits (.5 units)