Heat vs. Knicks Odds
Heat Odds
+6.5
Knicks Odds
-6.5
Over/Under
207
Time
7:30 p.m. ET
TV
TNT
Odds via FanDuel. Get up-to-the-minute NBA odds here.
The New York Knicks look to even up their second round series at 1-1 before heading to Miami for Games 3 and 4. Injuries will be the key talking point on both side of this matchup with multiple star players dealing with ankle injuries.
Can the Knicks avoid going down 0-2 and how will these teams navigate all of the ankle injuries in this series? Let's breakdown the odds and matchup, and I'll give out some picks for Heat vs. Knicks Game 2.

Miami Heat
Jimmy Butler suffered a nasty-looking ankle sprain in the fourth quarter of Game 1 and while he stayed in the game, he clearly was hobbled and in pain. The Heat are naturally being cagey about the extent of the injury, but it's not uncommon for players to play through that injury when it first happens but then experience severe swelling the next day, given that the Heat took Game 1, I'm curious to see if Jimmy sits in Game 2 with Game 3 not happening until Saturday to try and recover.
Butler's limitations or absence would be extremely significant. Butler has held a 31.3% Usage Rate during the playoffs, which is a significant uptick from his 26.9% rate during the regular season, per Cleaning the Glass. He's had to take on an increased offensive role with Tyler Herro's injury and if he's limited, it would impact his explosiveness offensively and force more of the offense onto Bam Adebayo.
In the event that Butler cannot play, Adebayo has found success without him this season. In his past 10 games without Butler, Adebayo has exceeded his current points prop of 18.5 in eight of them with a 25.4 ppg average (when playing at least 10 minutes).
The Knicks are relatively well-equipped to defend Adebayo though with both Mitchell Robinson and Isaiah Hartenstein and he has gone under his 18.5 points prop in seven of eight games against the Knicks over the past two seasons. The one game he exceeded this total, he scored 32 points on Feb. 2, and the Knicks were without both Jalen Brunson and Mitchell Robinson.
One thing the Heat did extremely well in Game 1, was limit their turnovers and fouls. That kept the Knicks from gaining extra possessions, which has been a core strength for the Knicks' offense. Additionally, their ball movement was excellent when the Knicks threw help, especially at Butler. This opened up more hockey assists for Butler and easy looks for Miami. If Butler is limited or unable to go, Kyle Lowry's involvement (18 points, six assists, five rebounds in Game 1) will be critical for their success in Game 2.
---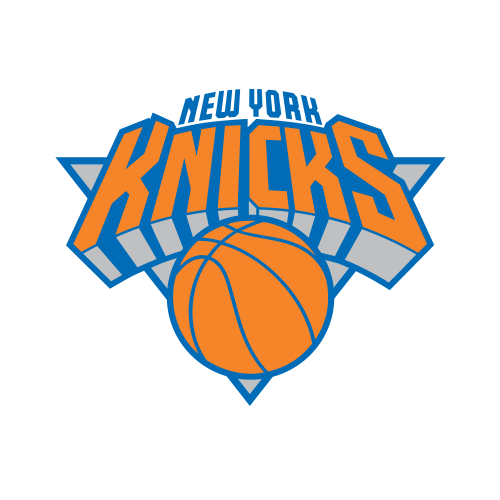 New York Knicks
The Knicks have been without their All-Star Julius Randle (ankle), but his status is questionable for Game 2. The Knicks also listed Jalen Brunson (ankle) as Questionable but he played deep into Game 1 and showed no noticeable ill effects. Randle's been out for about a week, and his return would give a welcome boost to this Knicks' offense.
The importance of Randle is this, he occupies Bam Adebayo. He is enough of an offensive threat that Bam is not able to completely defend Randle while simultaneously patrolling the paint, helping on drives and also securing rebounds. This could give the Knicks an even greater rebounding edge, a battle they won 48-39 in Game 1.
Another issue for the Knicks is they shot an abysmal 20.6% from beyond the arc and just 60% from the free throw line. Those are marks that should improve with Brunson a brutal 0-of-7 from 3. One notable point if Randle does not play — Obi Toppin was 4-of-11 from 3 and led the team in 3-point attempts. His 3s prop was a heavily juiced 1.5 in Game 1, and I'd play a 3+ at plus money if Randle is out again.
A key for the Knicks will be taking advantage of the Heat's drop coverage on Brunson. If Butler is limited in his movements, while they can throw bodies at Brunson, it will be difficult to switch as effectively and drop may be the defensive scheme they stick with. Brunson's floater is still elite, but the Knicks' ability to finish on kick outs will be a pressure point in Game 2.
Heat-Knicks Pick
The Knicks' offense could not have shot much worse in Game 1, with an actual eFG% of 51.7% compared to an expected eFG% of 54.7%. With the potential return of Randle and a possibly limited Butler, it should stress the Miami defense in a different way in Game 2.
I expect the Knicks to take care of business in Game 2, and a few more of their shots should fall. I'll split my wager between the spread and their team total.
---
Pick: Knicks over 106.5 Team Total
---