Heat vs. Knicks Odds
Heat Odds
+4
Knicks Odds
-4
Over/Under
207.5
Time
1 p.m. ET
TV
ABC
Odds via FanDuel. Get up-to-the-minute NBA odds here.
The Miami Heat head to the world's most famous arena to take on the New York Knicks in Game 1 of the Eastern Conference semifinals. It's a throwback to a classic rivalry from a foregone era in the NBA between two gritty teams.
Can Jimmy Butler continue to dominate the opposition, or will the Knicks defend home court? Let's break down all the angles off the matchup, including a prediction in this Heat vs Knicks preview.

Miami Heat
Miami's first round playoff series was nothing short of historic in a multitude of ways. The Heat offense broke records for shooting efficiency, as they were the first team to shoot above 63% effectively from the field in three straight playoff games. They were particularly effective from 3-point range, clearing the 40% mark from deep in all five games against the Bucks. This is an area to highlight as the Knicks defensive scheme prioritizes taking away the paint and rim over limiting 3s.
The Knicks ranked 26th in opponent 3-point attempt rate allowed during the regular season. Miami ranked ninth in offensive 3-point attempt rate during the season so I would expect them to prioritize catch-and-shoot 3s from Max Strus, Kevin Love, and Duncan Robinson in this matchup. You can already see inklings of this in Erik Spoelstra's press conference's as he is applauded the Knicks defense for their ability to limit rim/paint looks.
Defensively, the Heat must figure out how to defend Jalen Brunson at the point of attack. They were successful in building walls against Giannis Antetokounmpo in the last series, but Brunson is a completely different type of offensive threat. Brunson has proven that he has the skillset to punish mismatches in the mid-range and increasingly from deep.
The Heat will have to get creative as they are fairly devoid of competent guard defenders with Victor Oladipo out of the lineup. Gabe Vincent and Kyle Lowry are probably too small to effectively alter Brunson's shots and Spoelstra may not want to put Caleb Martin on him as that could compromise the Heat on the glass.
The defensive glass will certainly be a priority as the Knicks pretty much won their series by posting historic offensive rebound rates in multiple games. The Heat were extremely good on the defensive glass this season, ranking fourth in the NBA in defensive rebound rate. It will be interesting to see if this translates to success against Mitchell Robinson and Josh Hart.
---
More from Action NBA: Dellera's Playoffs Props Forecast for Round 2
---
They also do not have a great matchup for Julius Randle as they will likely continue to start Love in this series, who is an effective spacer but basically a cone on defense. He lacks the athleticism to stay with someone of Randle's ability. Perhaps they throw Bam Adebayo or Butler on Randle, but that would likely leave them more susceptible on the defensive glass as Mitchell Robinson and Isaiah Hartenstein would likely dominate whoever is on them in that scenario.
When they go to the bench, the Heat pretty much don't play any other bigs. Martin is likely to skinny to handle someone of Randle's strength. With all of that being said, Randle has still been the single most inefficient half-court player in the playoffs and it is possible that Spoelstra chooses to let the Knicks play through him.
Some of Randle's inefficiency can certainly be chalked up to the Evan Mobley matchup, but Randle still has not shown that he can be an effective player in the playoffs at this point in his career. Maybe that changes in this series, but I would bet that Spoelstra makes him prove it before he starts to make any sort of meaningful adjustments.
Ultimately, the Heat defense doesn't necessarily matchup well on an individual level but they should be able to neutralize the Knicks offensive rebounding edge and limit their ability to get rim looks. Expect the Heat to compete in the possession battle while simultaneously allowing the Knicks to be a bit more efficient shooting from the field.
---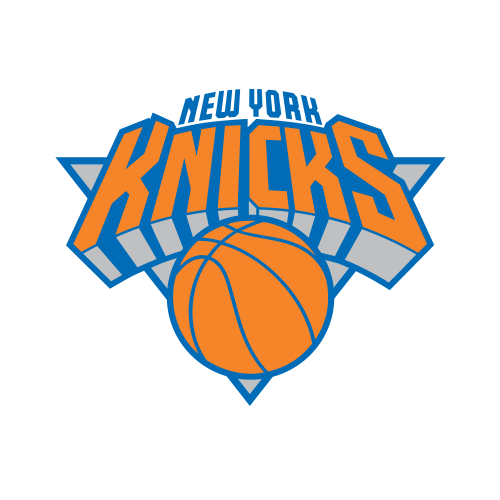 New York Knicks
The Knicks completely dominated the Cavaliers in the first round and it showed in Game 5 when it essentially looked like the Cavs had no will to continue to compete late in the fourth quarter. Offensively, the Knicks shot the ball poorly in four of the five games, but it didn't matter because they posted offensive rebound rates north of 35%.
In Games 1, 4, and 5 they posted offensive rebound rates above 40%. These performances ranked above the 97th percentile in offensive rebound rate with their game five offensive rebound rate of 46.9% ranking in the 100th percentile, according to Cleaning the Glass. It's important to highlight just how extreme their offensive rebound rates were because it is highly likely that these rates regress towards league-average as they now take on the fourth best defensive rebounding team in the NBA.
Looking back at the regular season matchups between these two, the Knicks posted offensive rebound rates of 33.3%, 18.9%, 27.5%, and 25.6%. Overall, they totaled a 28.3% offensive rebound rate across four games versus the Heat, about league-average (26.8%). I would expect the offensive rebound rate to come down a bit in this series, but that doesn't necessarily mean they can't be efficient on offense. Miami's defense ranks 13th in Effective Field Goal Percentage (54.9%) allowed in the playoffs.
---
More from Action NBA: Anderson's Bet, Lean, Or Pass for Every Second Round Series
---
The Knicks shot the ball have shown they can get good looks against this Heat defense and convert, as they shot 60.9% effectively from the field against the Heat during the regular season. The league-leading Nuggets had an eFG% of 57.9% so the Knicks were a full three percentage points better than the best offense in the NBA against the Heat this season. They had an Offensive Rating of 117.8, 0.9 points worse than their season-average, in their four games against the Heat. Their regular season offensive efficiency against the Heat is certainly encouraging considering how woeful this team was offensively in the first round.
The Knicks offense ranked 15th in eFG% (49%) in the first round and had an offensive rating of just 110.4. I would expect the Knicks to improve on their shooting numbers as they have had great underlying shot-quality metrics and the Heat aren't necessarily playing the greatest defensive team.
The Heat are giving a good amount of their minutes to players like Duncan Robinson, Max Strus, Kyle Lowry, and Kevin Love. These guys are certainly not known for their defense anymore to say the least, and I would also expect Butler to be a step-slow given how large of an offensive workload he will be forced to carry. Ultimately, I expect the Knicks offense to improve in this series as they positively regress on their shooting percentages.
Heat-Knicks Pick
A lot of people have talked about this series being a 90s throwback in terms of physicality and defense, but I think a case can be made for the over here. The Knicks defense is almost certainly overrated right now after playing a Cavs offense that couldn't hit a wide-open 3-pointer for the entire series.
These teams averaged 218 PPG combined in the regular season and I expect these defenses to take some time getting acclimated to the opposing offenses. Both of these defenses ranked bottom-five in opponent 3-point attempt rate allowed while both offenses ranked top-12 in offensive 3-point attempt rate.
We also have the potential return of Quentin Grimes and Julius Randle to the lineup, which should only bolster the Knicks half-court offense. I expect positive regression from this Knicks offense and I think the Heat have enough shooters to help us clear this low total. I took the over at 206.5, but I would play this up to 208.
---