Heat vs. Celtics Odds
Heat Odds
+6.5
Celtics Odds
-6.5
Over/Under
208.5
Time
8:30 p.m. ET
TV
ESPN
Odds via <!–Caesars–>Caesars. Get up-to-the-minute NBA odds here.
This series is a little nutty.
It's a weird series between two teams that are basically: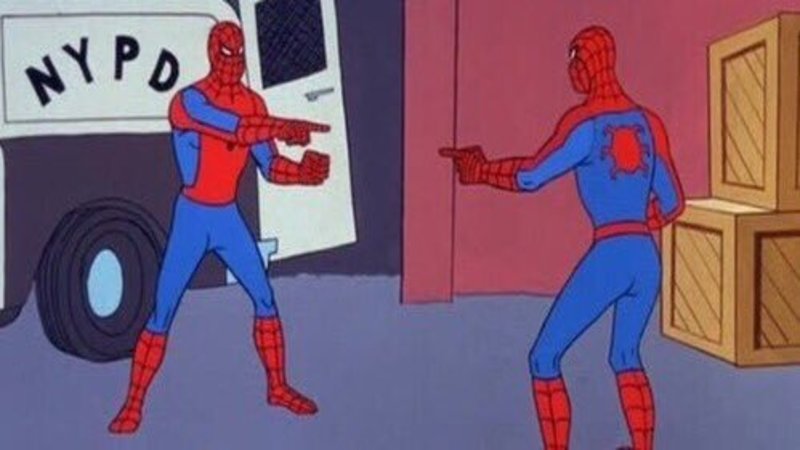 Both teams are great defensively, both teams go in the tank offensively for long stretches and both teams switch constantly.
The result hasn't been the defensive slugfest we've expected as the over is 3-0 in this series. The Boston Celtics' team total is 2-1 to the over, the Miami Heat's team total is 1-2. Both teams have had bad offensive stretches and quarters with 35-plus. Miami has only won two quarters in this series, yet is up 2-0.
As I said, it's a little nutty.
Does the weird start to this series means Miami has outperformed expectations or underperformed? Can Boston play something resembling a normal game? Will either the defense be able to slow the other down?
Let's bet — or try to bet — Heat-Celtics Game 4.
Heat Need More on the Defensive End
Jimmy Butler left Game 3 at halftime with knee inflammation and Erik Spoelstra said Sunday that he doesn't have an update on Butler.
However, Chris Haynes does:
Miami Heat star Jimmy Butler (knee) intends to play in Game 4 of the ECF against the Boston Celtics, league sources tell @YahooSports. https://t.co/1isMAd5htn

— Chris Haynes (@ChrisBHaynes) May 22, 2022
So it's likely Butler plays in Game 3, but be aware of the risk he won't.
Spoelstra also said that Tyler Herro sustained a leg injury, but wouldn't give any further details. That's a pretty big piece of news we're still waiting on.
Erik Spoelstra said that there are no updates on either Jimmy Butler or Tyler Herro. Butler left with right knee inflammation at halftime.

Herro left the game in the fourth quarter because of a right leg injury. The Heat believe he could have returned to the game, if necessary.

— Keith Smith (@KeithSmithNBA) May 22, 2022
Both teams are banged up and honestly, both teams need to be at full strength against the other because the margins are so thin in this series.
Everyone made a very large deal of the Game 2 returns of Marcus Smart and Al Horford for understandable reasons, but there was a failure to account for the absence of Kyle Lowry, who really gave the Heat what they needed in Game 3.
In the series against the 76ers, Lowry's lack of athleticism was a detriment. But against the Celtics, Lowry looks healthier and his high basketball IQ is advantageous. There's not a size gap like there was vs. Philadelphia's bigger guards. Lowry was +10 in Game 3 and his impact was apparent if for no other reason than keeping the Heat at a pace that prevented the Celtics from setting their stingy half-court defense.
The biggest problem for the Heat so far has been their defense. They're giving up a 117 Offensive Rating for the series, including a 109 Offensive Rating in wins. That 109 is probably good enough, but they've got to get better performances quarter to quarter. Miami has a 142 Defensive Rating in the second quarter and a 131 in fourth quarters.
This is absolutely a bench issue. Boston's starters have just a 109 Offensive Rating, but the lineup of Payton Pritchard, Marcus Smart, Jaylen Brown, Grant Williams and Al Horford have scored 43 points in 12 minutes. Dewayne Dedmon and Tyler Herro have been on the court for 10 of those minutes.
Miami may have to go to a tighter rotation. Boston's playing a nine-man rotation and has used it effectively. Boston has actually lost the Jayson Tatum and Jaylen Brown minutes in the series, but its bench has been good enough to keep it afloat.
Miami, even in wins, has lost the minutes with Victor Oladipo, Max Strus or Caleb Martin (13 minutes total) in the game.
The Strus minutes are especially surprising given how well he has played in the series. But the Heat have won the minutes with Strus and every starter except Adebayo and that pair has played with the bench.
If there's an adjustment for Game 4, it certainly seems to be shortening the rotation with Lowry back. Going to more minutes of Lowry-Vincent should help stabilize some of those minutes.
What Miami could really use is a small-ball option, but Markieff Morris has basically been out of the rotation since suffering his whiplash injury at the hands of Nikola Jokic back in the fall.
The biggest concern for Miami is in the half-court. The Heat have just a 98 Offensive Rating in the half-court in this series, compared to Boston's rating of 102. The Heat are fortunate to be up 2-1 given those numbers, but they've balanced it by forcing a huge number of turnovers. Miami is actually scoring better off rebounds than they are off live-ball turnovers.
Miami is losing the 3-point battle (43 made 3's for Boston, 31 for Miami), second-chance points (49 for Boston, 38 for Miami) and fast-break points (39 for Boston, 36 for Miami).
The Celtics' problem has been turnovers and Miami's pressure and defense in the passing lanes has forced those turnovers. However, Miami's not running for easy buckets. The difference here is mostly if they can get Boston's defense scrambled.
---
Jayson Tatum Needs to Be Elite for the Celtics
Jayson Tatum is expected to be good to go after suffering a stinger. Marcus Smart's ankle was experiencing swelling on Sunday and he is listed as questionable for Game 4. Robert Williams was "improving", according to Ime Udoka, on Sunday, but will still be questionable for Game 4.
Tatum was bad in Game 3. Just bad. Bad, bad, bad. And he owned it.
Jayson Tatum: I feel like I left the guys hanging tonight. That's on me

— John Karalis 🇬🇷 🇺🇦 (@John_Karalis) May 22, 2022
Tatum has responded in the playoffs after these games. In Game 3 vs. the Bucks, he scored just 10 points on 4-of-19 shooting with three turnovers and three assists. The next game, he went for 30-13-5 with just two turnovers.
So, I'm expecting a bounce-back performance. That's a pretty narrative-driven theory so I'll try and nail this down a bit more. There are some players who just approach every single game the same. They don't ride the ups and downs, they just go out game by game. James Harden, back when Harden was a star, is an example.
Tatum, on the other hand, is a lot more aggressive and responds more to emotional stimuli. Some of that is just being younger, but I'd expect a big performance in Game 4.
Boston didn't have a bad shooting performance in Game 3. The Celtics beat themselves, but Miami also took advantage.
Boston's up against it here as this is a must-win game, obviously. However, despite the quarter-by-quarter victory margin for the Celtics, Miami has proven it can match up. This is not a fluke 2-1 advantage. I don't think Miami is better than Boston, but this is a lot closer to a coin flip than the pre-series lines indicated.
Heat-Celtics Pick
Boston is 1-2 straight up and ATS in this series. We haven't really had a close game. There are series where you just don't see one until Games 6 or 7 despite the series being competitive enough to go long. This might be that kind of game, but I don't want to lay the 6.5 with Boston.
Robert Williams' absence matters. It's not a coincidence that Bam Adebayo got loose in the game Williams missed. If he's back, that adds value to Boston, but the line will move with him. Smart's an even bigger deal. If he's not able to go with that ankle, that makes life easier for Gabe Vincent.
The Heat are +18 in this series with Vincent on-court with Smart off the floor and have played Boston to a tie when Vincent and Smart share the court.
I lean toward Miami on the spread, but I don't want to bet it since I think Boston wins the game because I can't imagine the Celtics going down 3-1.
So instead I'll go back to my Game 3 bet that lost, the Celtics' team total over 107.5. The consistent theme in this series has been that the Heat can't stop the Celtics offense and, with a motivated Tatum and a desperate Boston team focused on limiting turnovers, the points will come.
Miami might have an outlier shooting game to steal it, but the more likely outcome is the Celtics getting a win with a score of over 110.
From a props perspective, I want to wait to see who's in and who's out. If Marcus Smart is out, I like Al Horford over on assists 2.5, preferably at 3.5 at a lower juice. I'll take Tatum over points, rebounds and assists over 39.5 as well.
Pick: Celtics Team Total Over 107.5 | Horford Over 2.5 Assists | Tatum Over 39.5 PTS + REB + AST