Hawks vs. Knicks Odds
Hawks Odds
+1.5 (-109)
Knicks Odds
-1.5 (-114)
Over/Under
232.5 (-112 / -112)
Time
7:30 p.m. ET
TV
NBA League Pass
Odds via BetRivers. Get up-to-the-minute NBA odds here.
The Knicks and Hawks have each had their fair share of ups and downs to begin the 2022-23 season, and both will meet in what should be a very evenly-matched game on Wednesday night at Madison Square Garden.
With Trae Young returning to New York, fireworks are sure to ensue. What's the best way to play this one? Let's dig into the numbers to find the answer.
---

Atlanta Hawks
Let's talk about Young, first and foremost.
He has already turned into a Knicks killer over the course of his career, averaging 29.2 points against them in the playoffs a couple of years ago on 44.1% shooting. For his career, he's gone for 28.7 points on average in 13 games, shooting it at 38.3% from deep and 43.2% from the field.
He's had better scoring numbers against only two teams in his career.
Young comes in on a bit of a slide here, though, having just gone 3-for-13 from the field for 14 points in a loss to Toronto. Though he's been able to score 29 per game to this point, which is a very good number, he's shooting just 32.3% from 3-point range.
Perhaps facing the Knicks will help him get back on track from downtown.
As a team, the Hawks have pushed the ball. They rank 11th in Pace and have relied heavily on their offense, ranking ninth in scoring efficiency and 24th in defense.
Considering this team sits 13th in points per game and 22nd in points per game allowed, it's no wonder the over has now hit in five straight Hawks games.
---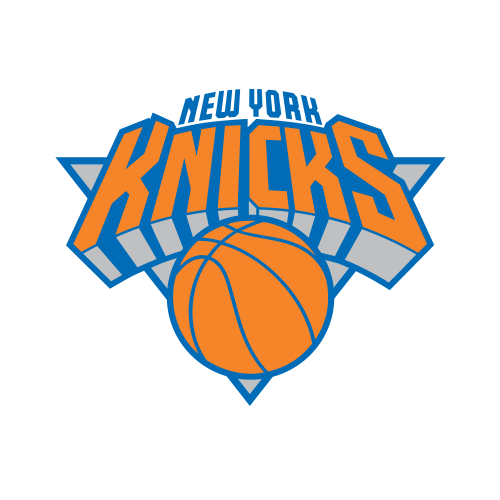 New York Knicks
One thing I touched on when I broke down the Knicks' tilt with the Cavaliers on Sunday was that New York is playing a lot quicker than it did a year ago.
This was a team ranked second-to-last in Pace last season under Tom Thibodeau, only to go out and acquire a brand new point guard and start to push the tempo a little bit more.
The Knicks currently stand 16th in Pace, which is a huge development — and that's after playing Cleveland, a team that ranks bottom-five in Pace. Like the Hawks, the Knicks have also been over-cashing machines, with just one under in six contests.
The Knicks defense also hasn't been all that great in recent games. They posted an incredibly poor 122.2 Defensive Rating against the Cavaliers, a 114.4 mark against the Bucks and a 117.0 number against the Hornets.
They're facing a Hawks team hitting at a solid 63.6% inside of 10 feet this year,  and with a 58.8% defended field goal percentage against in that range, that's clearly where the Knicks have been most troubled.
New York has done well enough on defense to have no glaring weaknesses, but it can be attacked inside.
Hawks-Knicks Pick
The bottom line here is that both of these offenses are in pretty good spots considering the Knicks' recent run on defense and the Hawks' disastrous start on that end.
Atlanta also has to be feeling good about Young turning things back around — and maybe hitting some more 3s — given his history against the Knicks.
Above all else, though, I think this game will prove to be yet another where the Knicks push the tempo or, at the very least, play to the pace of their opponent. This seems to be a team really trying to force the issue in that department, getting themselves extra possessions on offense, and I think the over trends for both teams will continue.
This number is adjusted for what's been discussed above but not enough for me.
Pick: Over 233 (-110)