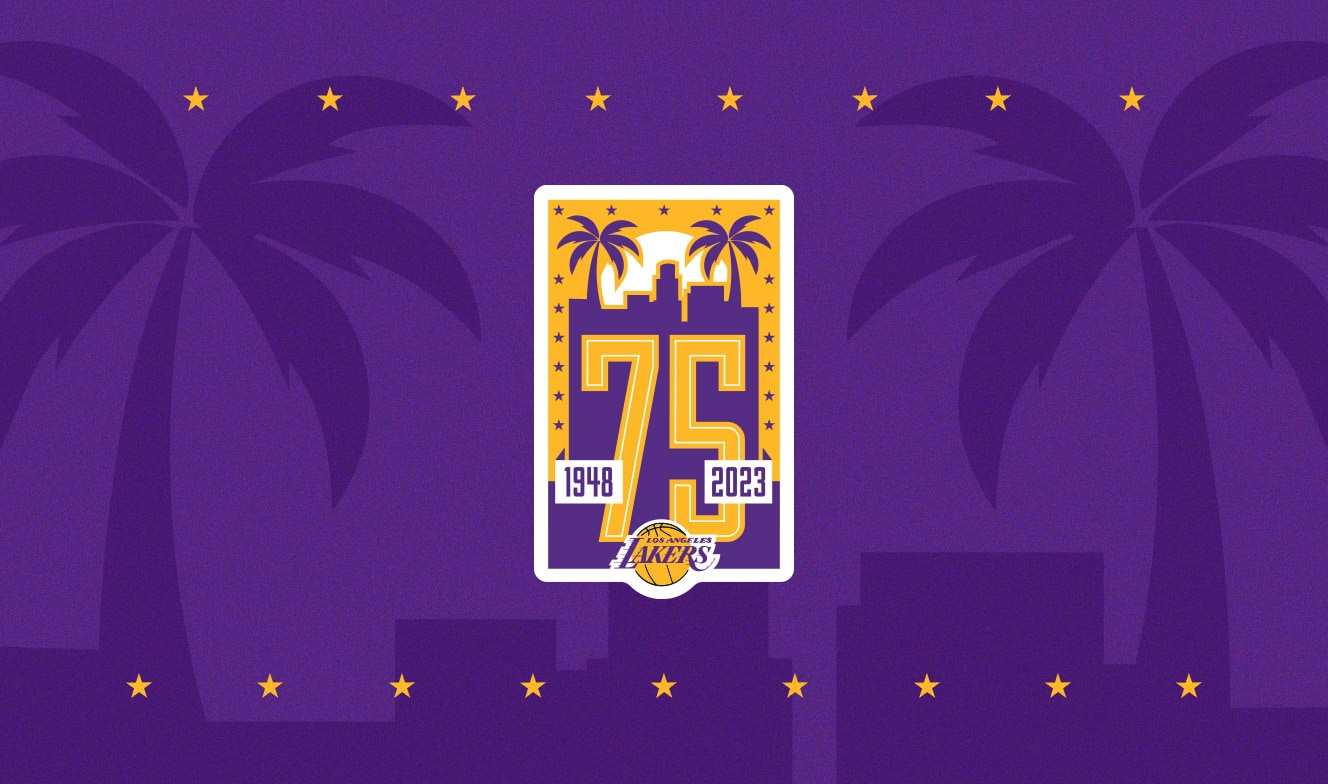 75 Years of Lakers History
From Minneapolis to Los Angeles and 17 NBA Championships later, the Lakers are entering into their 75th year this 2022-23 season.
Lakers Preseason 2022 in Las Vegas
Tickets are on sale now for the Lakers 2022 Preseason games in Las Vegas on 10/5 vs the Suns and 10/6 vs the Timberwolves.
Scotty Pippen Jr. Highlights

Every Cole Swider 3-pointer from Summer League

HIGHLIGHTS | Cole Swider (16 pts, 4-6 3pt) vs Dallas Mavericks | Lakers Summer
Shop Lakers Gear
Are You Game Ready?
Everything you need to know before a Lakers game, in one email.
ITP Contributing Artists
Meet the inaugural class of Contributing Artists, who they are, what they've created, and the elements of life that have influenced their art.