A team who looked like they were stammering four days ago didn't mince words in their 128-112 win against the Grizzlies in Memphis for Game 1 this Sunday afternoon.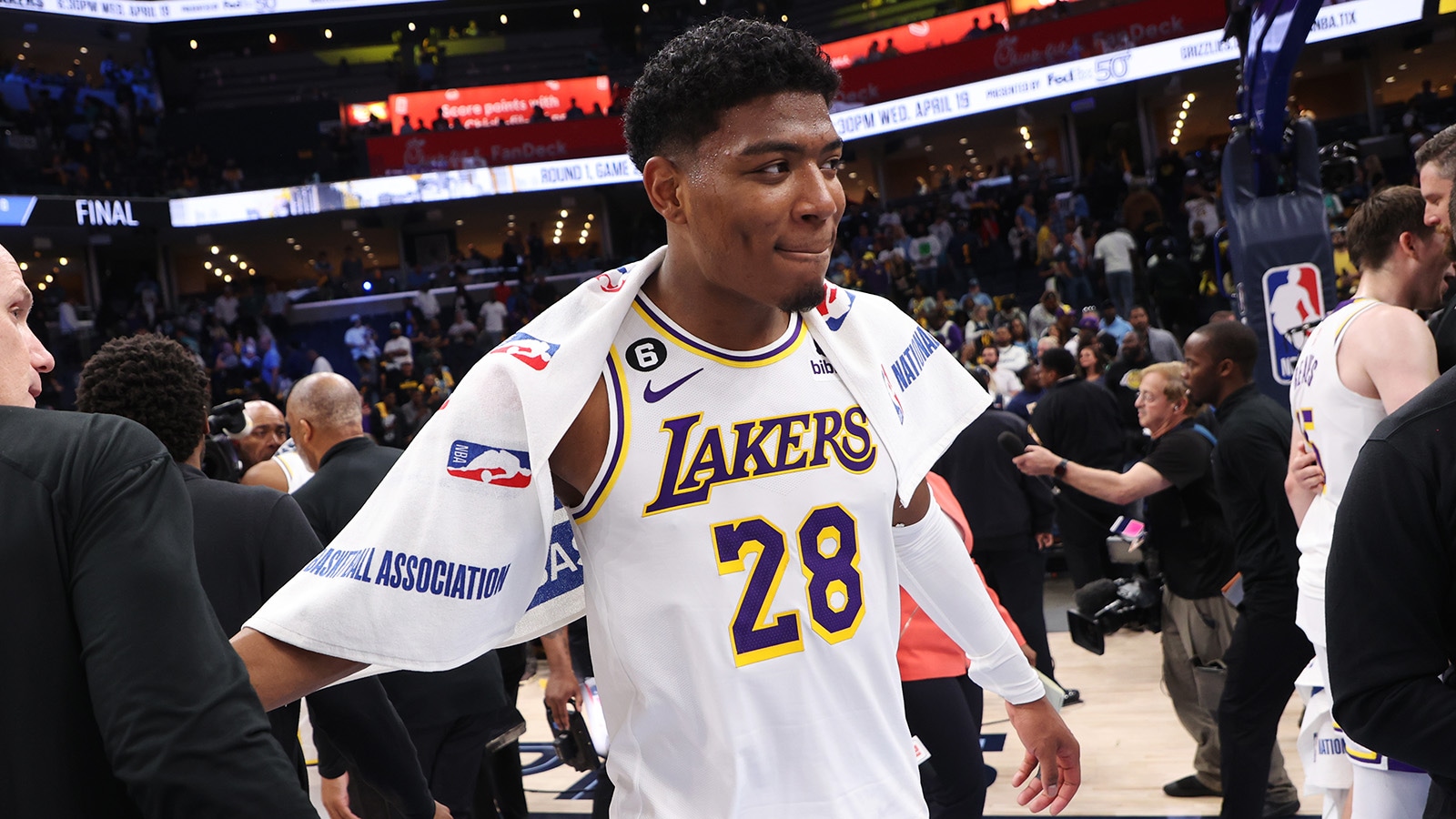 In his first career playoff game, Rui Hachimura, went absolutely lights out. Hachimura registered 29 points (11-14 FG, 5-6 3Pt, 2-2 FT), six rebounds and one assist across 30 minutes in this Lakers win.
And another newbie to the Playoffs didn't display a peep of stage fright either...
"I'M HIM!" Austin Reaves screamed late in the fourth quarter—and he was (he is) on his way to 23 points, 14 of which he put up in the final frame.
This game was a bear fight from the jump, but after Ja Morant fell hard on an already injured right hand and was sidelined, the Lakers clobbered any hope the Grizzlies had. The team went on a 15-0 run with eight minutes left in the game.
"It's playoff basketball," Reaves said with a big smile after the contest. "There's nothing like it... everyone's playing every possession like it's your last."
And they did—this is the first time since 1988 that four Lakers have scored 20+ points in a playoff game.
Anthony Davis was a monster, he had five blocks by halftime, but had everyone concerned after leaving the floor before the end of the first half after getting tangled up while going up for a rebound. Davis walked off the floor holding his arm and mouthing, "I can't move my arm."
It was a huge relief when he emerged for the second half. Davis closed out the game with 22 points, 12 rebounds, seven blocks, and three steals.
And because of the team's depth today, 38-year-old LeBron James got to flash glimpses of his game but could keep it more lowkey with his 21 points, 11 rebounds, five assists, three blocks, and two steals..."lowkey."
The Lakers have one more game in Memphis on Wednesday, and in less than a week the team plays back in L.A.