March is arguably the greatest time of the year.
The Jazz are amid a postseason push, just 1.5 games out of the No. 7 seed in the Western Conference. The snow is melting and the sun is starting to shine, marking the beginning of baseball season.
But March also signifies one of the most dramatic times in all sports — the NCAA Tournament. And for members of the Jazz, they're no strangers to both elation and heartbreak from their college days.
Assistant coach Jason Terry and rookie Ochai Agbaji have both cut down nets as National Champions — Terry with Arizona in 1997 and Agbaji last year with Kansas. Kelly Olynyk and Rudy Gay have suffered some of the most difficult heartbreaks of all time but have turned those tough times into motivating factors for successful and elongated careers in the league.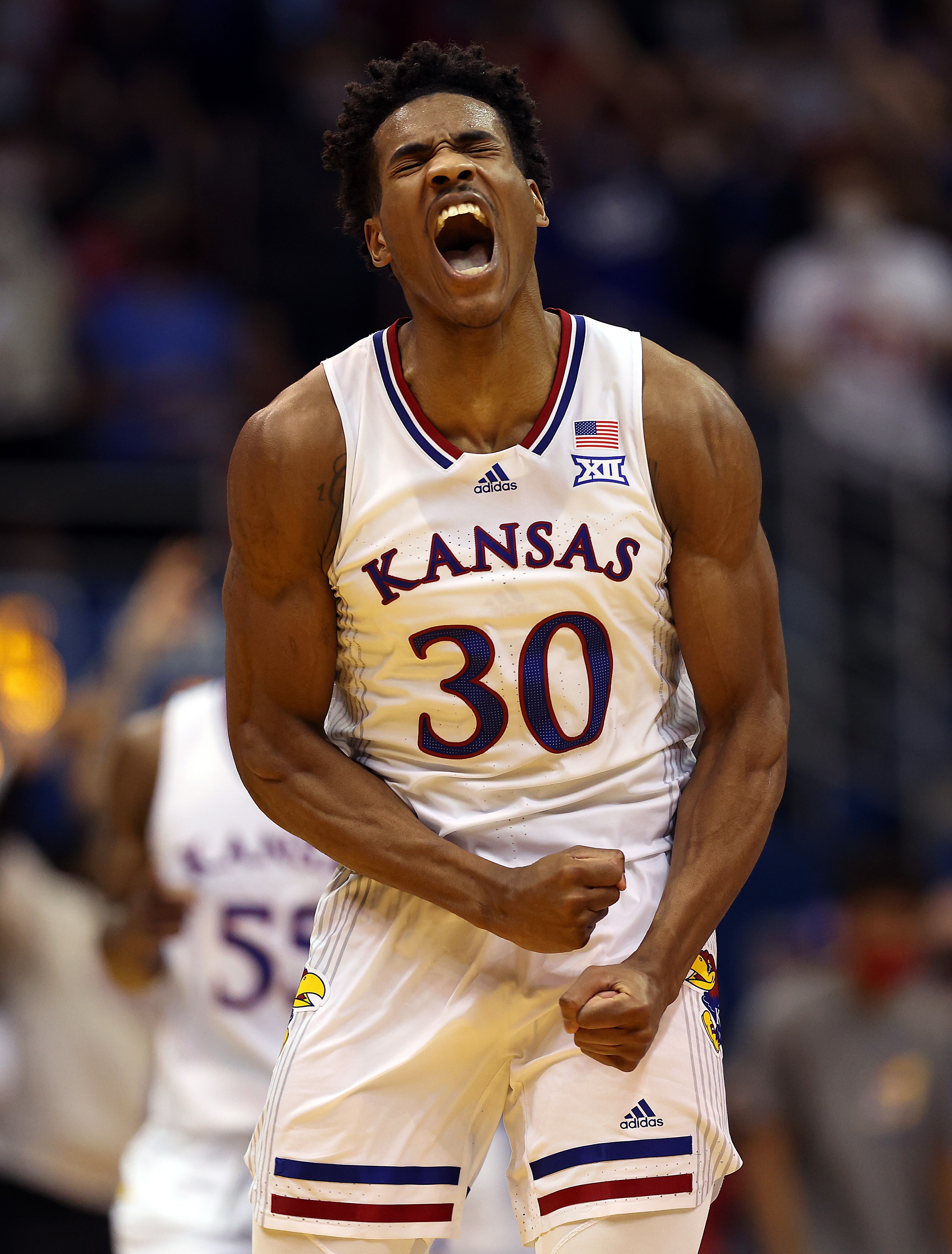 With 15 players on the current roster, 12 of them not only have NCAA Tourney experience but also have their former schools battling through the madness.
Collin Sexton, Agbaji, and Udoka Azubuike have the early bragging rights in the locker rooms, as Alabama and Kansas are both No. 1 seeds.
The Crimson Tide, who Sexton helped lead to the tourney in 2018, have advanced to the Round of 32 after a resounding victory over Texas A&M-Corpus Christi on Thursday. The Jayhawks also handled business with a dominant win over Howard, advancing to face Arkansas on Saturday.
Other teams who could make runs are UCLA (Johnny Juzang), Marquette (Juan Toscano-Anderson), Gonzaga (Olynyk), Iowa State (Talen Horton-Tucker), and UConn (Gay) — all of which are considered to have favorable draws and could be Sweet Sixteen destined.
"Of course I think UCLA is going to win it all. … They're built for March," Juzang said with a laugh. "Those are my boys, we are all brothers so of course I still support them. Then you have some of the fresh guys coming in, they'll take it game by game, but they'll be good."
While some players may care less than others, Walker Kessler has no problem showing off his Auburn pride — even if it comes at the expense of Sexton's joy, as the Auburn-Alabama rivalry is intense as any in college athletics.
"How about my Auburn Tigers?" Kessler said on Friday after practice. "I wouldn't say I'm watching all the games, but I'm definitely watching Auburn, some SEC teams, and then good games. … That Arizona game was crazy. But with Collin and I being rivals, we'll pick fun at it for the guys who care."
There was a chance for Missouri to face Arizona in the Round of 32 on Saturday, but the Wildcats were upset by Princeton in the first round. That means that Jordan Clarkson got the last laugh over Markkanen.
The West Region is filled with potential Jazz-on-Jazz matchups, as Kansas could face UConn, and UCLA could see Gonzaga in the Sweet 16.
When asked what happens behind the scenes when two players' alma maters face-off, Markkanen admitted that there was some obvious trash talk talking and friendly wagers may be placed. While not going into many details, there is a standard wager between players when showdowns happen.
"It's an automatic thing," Markkanen said of the wagers between teams. "I haven't talked to the guys yet, but it's automatic."
"We going to talk, we'll figure something out," Juzang said when asked about potential matchups with Gonzaga and Kansas. "We in the league now, but we still support our schools, so it's a pride thing. But don't worry, we're going to talk and get something done."
Although these players no longer play for their respective schools, there are ready-made bonds for guys in the league who went to the same college.
Nearly 20 years apart, Markkanen and Terry attended Arizona and helped the Wildcats reach the NCAA Tournament. Although they'd never had any relationship prior, they're now a part of the Jazz and found themselves traveling back to Tucson for the annual red-blue scrimmage game before the start of the season.
"Arizona has that connection," Markkanen said. "I was there for only six or seven months, but just from that, everyone comes and talks to you because you have that connection. That was my first time going back, but it's great how they still have so much love for you."