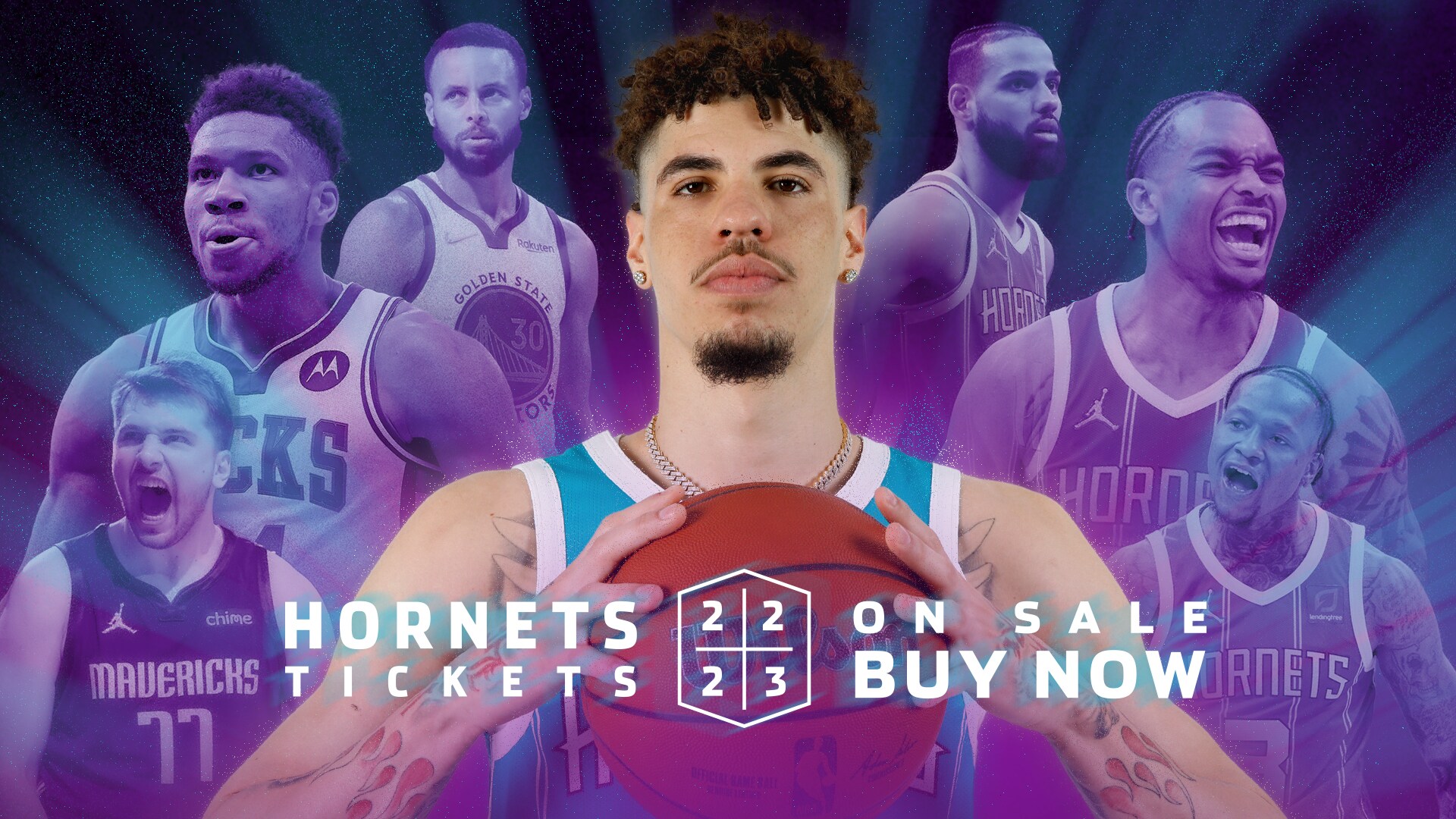 Charlotte Hornets To Award Second Annual Rick Bonnell Memorial Scholarship

The Charlotte Hornets announced today that applications have opened on hornets.com for the second annual Rick Bonnell Memorial Scholarship. The Hornets launched the scholarship last season as part of the team's efforts to honor the legacy and impact made on the organization, its fans and the city of Charlotte by former Charlotte Observer Hornets beat writer Rick Bonnell.

The Often-Imitated, Never-Duplicated Purple-and-Teal Revolution

Back in the late 80's and 90's, the Charlotte Hornets became well known for their innovative purple and teal uniforms, an iconic look that transcended sports to become a full-fledged pop culture mainstay. But lost in the shuffle of those Starter Jackets and pinstripes were all the other sports franchises that took a stab at mirroring the Queen City's daring new colorway.

Hornets Once Again Encouraging Community Members Across The Carolinas To "Swarm The Polls" This November

Hornets Sports & Entertainment (HSE) today announced their continued efforts surrounding the organization's voting initiative, "Swarm the Polls," in advance of the upcoming 2022 elections on November 8.
Hornets Unveil New Statement Edition Uniform

Scorchin' Takes Episode 2 | James Bouknight and Jalen McDaniels

Reel Access | Episode 13: 2022 Summer League

Recap | 2022 Week of Service