You have some serious drawing skills. When did you first realize your love for creating art?
In first grade, I realized I loved to draw because I would draw on anything I can get my hands on like homework, shoes, etc.
That's awesome. How did you learn?
I learned by watching my mom draw and paint. Then, I started practicing and found my drawing style.
You have such a cool style. Any projects you've created that you're super proud of?
I'm proud of the first project that I was hired for at nine-years-old for a record label called 116. That project made me realize I really had something going on! It was the beginning of a ton of other opportunities. Shortly after, I was hired by Under Armour and now the Miami HEAT!
You're a rockstar. Where did the inspiration for the Court Culture Doodle Collection come from?
The inspiration came from my passion for skateboarding and collecting fun stickers. Each doodle represents my first HEAT game experience! Things like eating pizza while watching the game, getting a tour of the locker room, and holding the Championship rings. I love adding smiley faces to my doodles and wanted to make sure that I mixed those in with basketball.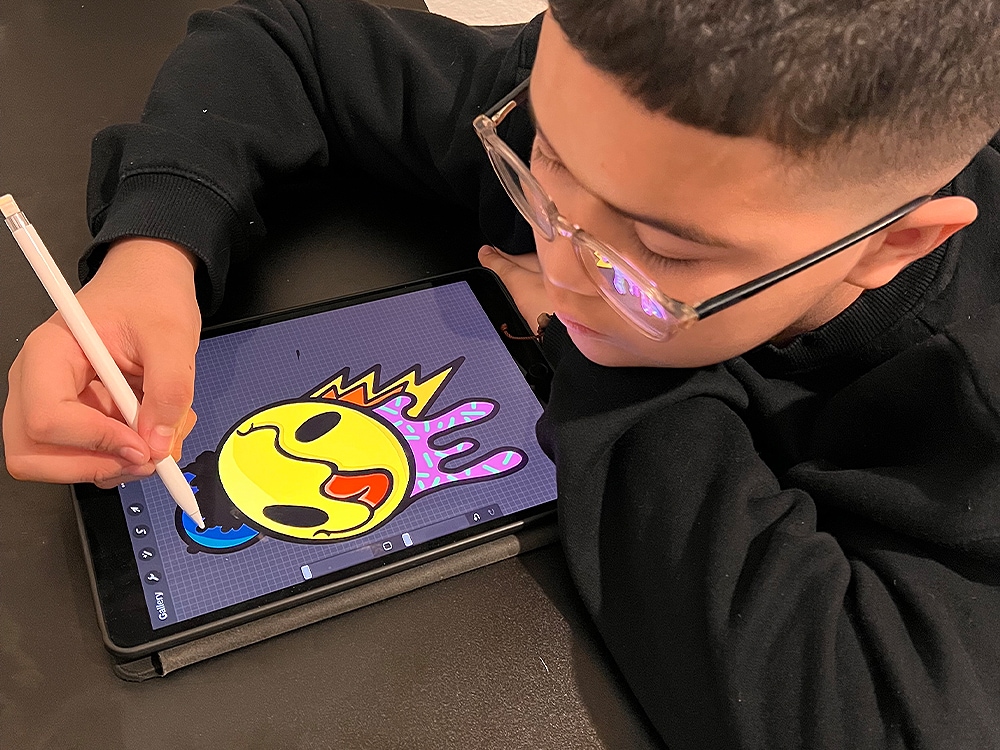 They turned out so cool. Do you have a favorite piece in the collection?
My favorite piece is the t-shirt because it's fun and it stands out with all the doodles and colors. Plus, it has all the elements I created!
Anything you're looking forward to this year when it comes to creating art?
I'm looking forward to working on new projects and collaborating with brands this year.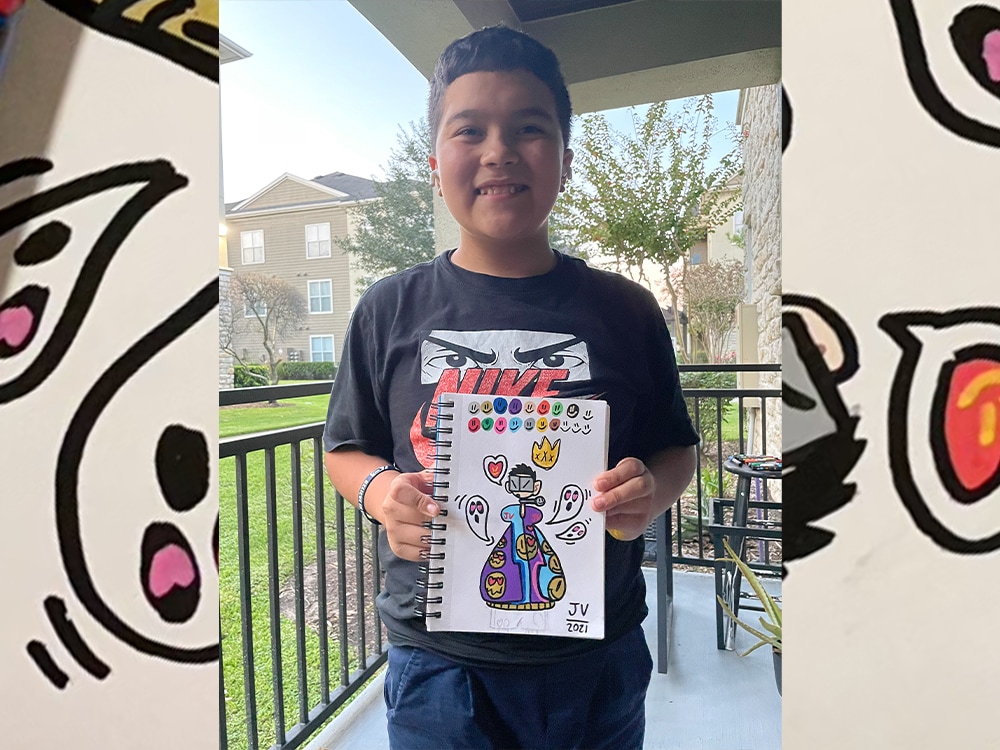 Want to get your hands on the Doodle Collection? Click here!