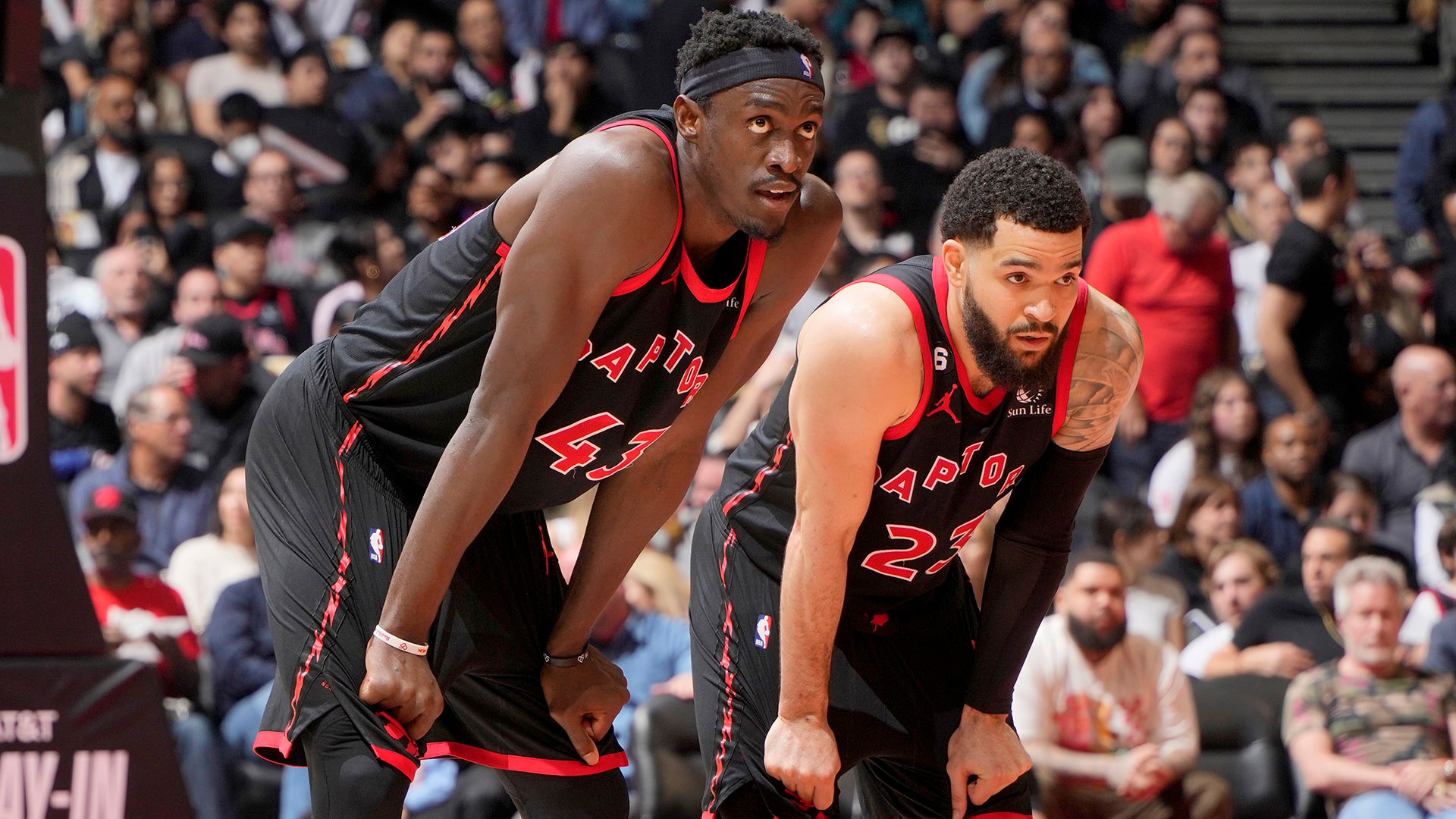 Pre-Draft Outlook
The Raptors were one of the more disappointing teams this past season. They didn't see a big drop-off statistically, but struggled in close games and dropped from fifth place (in 2021-22) to ninth place in the Eastern Conference, from where they lost an AT&T Play-In Tournament game. There was improvement with the trade-deadline return of Jakob Poeltl, who gave the Raptors a more sensible (and successful) starting lineup. But Nick Nurse's fifth season on the bench did not end smoothly and the Raptors are now looking for a new coach.
The Way To Go
With the lineup versatility that they already have, the Raptors can take the best available player with the 13th pick. Bigger questions will come with free agency and the need to re-sign Poeltl, along with the likelihood that Fred VanVleet will decline his player option and seek a new contract. Their deadline moves (acquiring Poeltl, holding onto VanVleet) indicate that the Raptors want to stay competitive, but doing so might put them well over the salary cap with a team that doesn't have a very high ceiling. Hope for improvement will come with a new voice on the bench and the potential development of 2021-22 Kia Rookie of the Year winner Scottie Barnes. 
— John Schuhmann
---
Here's a quick look at who the Toronto Raptors have under contract, who is a free agent this summer and who they added in the 2022 NBA Draft.
Under Contract
G: Malachi Flynn
G/F: Joe Wieskamp
F: Precious Achiuwa
F: O.G. Anunoby
F: Scottie Barnes
F: Pascal Siakam
F: Thaddeus Young
F/C: Chris Boucher
C: Christian Koloko
Free Agents
G: Will Barton (unrestricted)
G: Jeff Dowtin Jr. (two-way)
G: Fred VanVleet (player option)
G/F: Gary Trent Jr. (player option)
F: Dalano Banton (restricted)
F: Ron Harper Jr. (two-way)
F: Otto Porter Jr. (player option)
C: Jakob Poeltl (unrestricted)
> 2023 Free Agent Tracker
---
Last Year's Draft
2022: Christian Koloko (33)
* = acquired via trade
** = traded in draft-night deal
*** = traded in offseason deal