Media Information

Intuit Dome, the new home of the LA Clippers, will open for the 2024-25 season in Inglewood, California. Built for the fan, by the fan, the technologically advanced and basketball-obsessed arena, entertainment venue and outdoor plaza will deliver a uniquely intimate and intense experience. Intuit Dome makes no sacrifices in bringing fans close to the action, creating the most raucous AND comfortable AND efficient gameday experience possible.
Quotes
"When we began the search for a partner for the LA Clippers and our new dome, we looked for one that shares our passion for technology, the pursuit of innovation and our commitment to customers, fans and community. Intuit is a perfect fit and we're excited to be calling our future home the Intuit Dome."
"There is a responsibility associated with building the best arena in the world. Aspiration becoming our first Founding Partner supports the stake we are planting in the ground to make Intuit Dome the most sustainable arena in the world."
"Intuit and the Clippers are mission-driven organizations that share the common goal of putting their customers and fans first. We both have a focus on creating extraordinary experiences enabled by innovative technology. The Intuit Dome will reflect Intuit's focus on innovation to deliver best-in-class products and services including TurboTax, QuickBooks, Mint and Credit Karma to help our customers achieve their financial goals. Intuit and the Clippers have a history of supporting local communities, and we look forward to investing in and contributing to the Inglewood community to help them prosper."
"The Clippers are raising the bar for every major sports franchise in the world. By committing to a sustainable future, this team is proving that its massive cultural influence can extend to harnessing meaningful and ongoing action against the climate crisis by embedding Aspiration's sustainability services throughout the fan experience. As a Clippers fan, I am proud to be partnering with them to define a new era of climate action in major league sports — and I hope that the rest of the NBA follows their example."
"We are excited to be the first Founding Partner of Intuit Dome, and we recognize that this is a great opportunity to further integrate sustainability and carbon negativity into the operations of this iconic franchise. The LA Clippers are proof positive of Aspiration's core philosophy: People and businesses can do well while also doing good."
"This building will transform the way we come together as neighbors and cheer."
"We're breaking ground on what's going to be the most magnificent basketball arena on planet Earth. This is the pinnacle."
Previous
Next
INTUIT DOME PARTNERS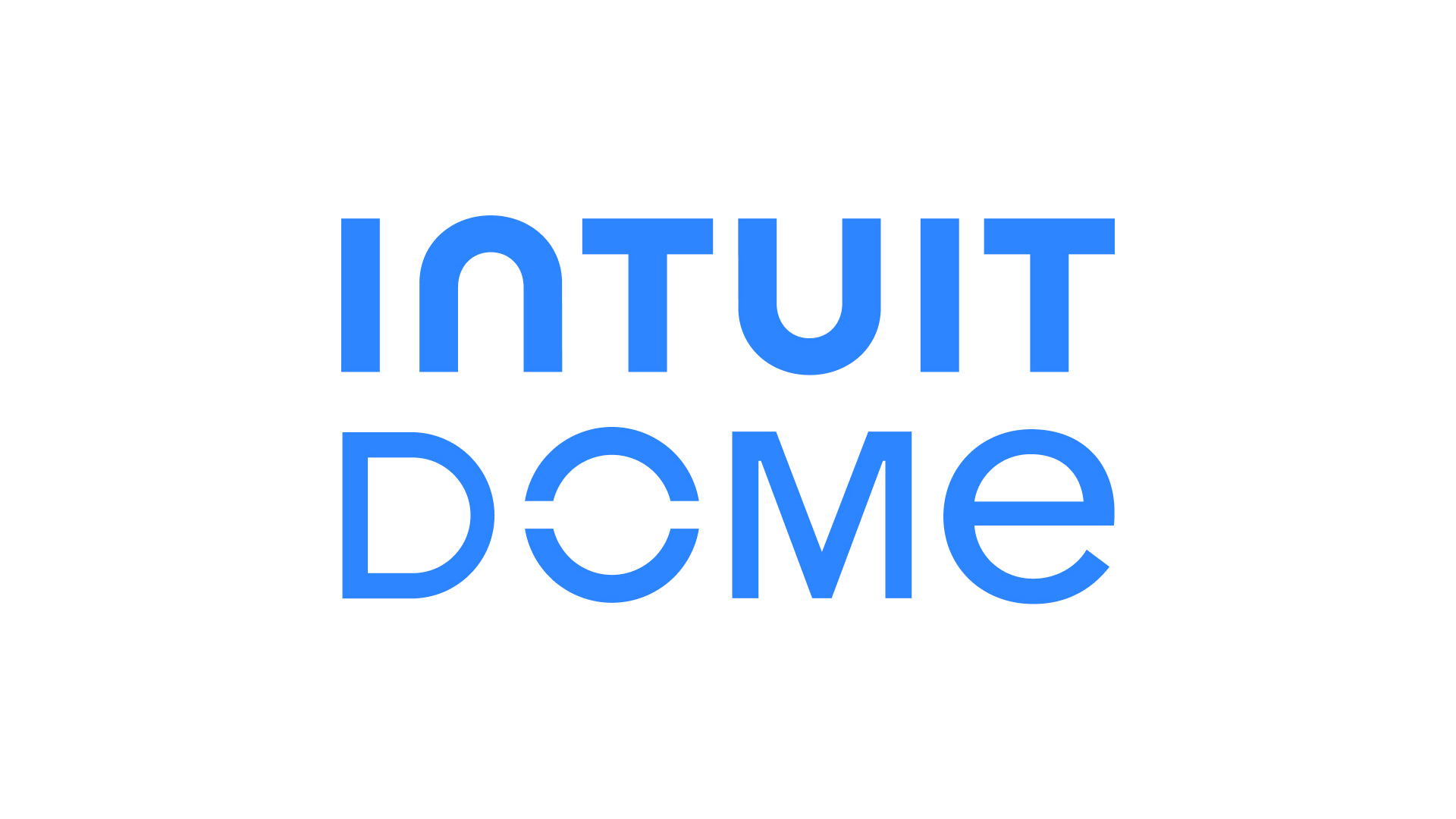 Intuit is a global technology platform that helps our customers and communities overcome their most important financial challenges. Serving approximately 100 million customers worldwide with TurboTax, QuickBooks, and Mint and Credit Karma, we believe that everyone should have the opportunity to prosper. We never stop working to find new, innovative ways to make that possible. Please visit us for the latest news and information about Intuit, our products and services, and find us on social.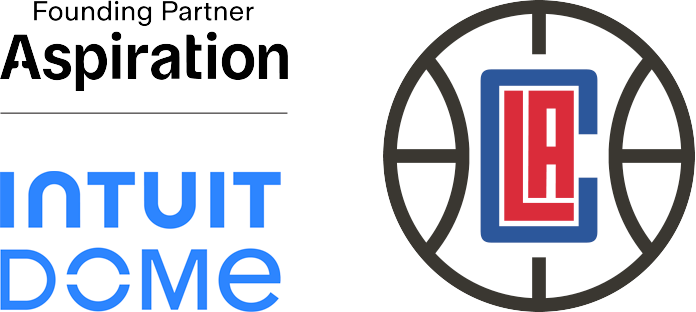 Aspiration is a leading platform to help people and businesses put automated sustainable impact into their hands and integrate it into their daily lives. The company is currently in the process of completing a merger with InterPrivate III Financial Partners Inc. (NYSE: IPVF), a publicly-traded special purpose acquisition company. Aspiration has earned the trust of its more than 5 million members by helping them spend, save, shop, and invest to both "Do Well" and "Do Good." Aspiration Partners, Inc. is a certified B Corp. Headquartered in Marina del Rey, CA, Aspiration Partners Inc. is backed by investors including Alpha Edison, AGO, Capricorn Investment Group, Allen & Company, Flourish Ventures, Social Impact Finance, Deep Field Asset Management, Joseph Sanberg, Alex Pomeroy, Glenn "Doc" Rivers, Orlando Bloom, Leonardo DiCaprio, Cindy Crawford, Kaia Gerber, and Robert Downey Jr.'s Footprint Coalition Ventures. For more information, visit Aspiration.com or Aspiration.com/business. Still and video media assets can be found at https://tinyurl.com/56u3yu3z.
Subscribe for Media Information