Game Summary
After Saturday's 119-108 win over the Los Angeles Lakers, the Cavaliers take on the Bucks for a home-away back-to-back set beginning on Tuesday night in Milwaukee. Tipoff from BMO Harris Bradley Center is at 8:00 p.m. (ET).
The Cavaliers are an Eastern Conference-best 19-6 this season, leading the second place Bucks by six games in the Central Division.
CAVS TO DON GOLD JERSEYS.
From where to catch all the action to Tuesday's game notes, Cavs.com has you covered.
WTAM 1100, 100.7 WMMS, 87.7 FM La Mega
Joe G. has your five keys to a victory.
Learn more about Tuesday's matchup.
Get into the conversation with other die-hards.
In Saturday's win over the Lakers, Cleveland had 119 points on 46-89 (.517) from the field, including 15-33 (.455) from beyond the arc, 30 assists and just 8 turnovers. The last time Cleveland had at least 30 assists and less than 10 turnovers was February 6, 2013 (33 asts/6 TOs, vs. CHA). On the season, the Cavs are 12-0 when scoring at least 110 points, 4-1 when dishing out at least 30 assists and 4-1 when having less than 10 turnovers.
The bulk of the Cavaliers offense has come via the long ball. Cleveland leads the NBA in three-point percentage (.401), while ranking 2nd in threes made per game (13.4), 3rd in total three-pointers made (334), 4th in points per game (110.4) and 7th in field goal percentage (.464).
Cleveland hopes to keep their dominance at the offensive end rolling as they travel to Milwaukee.
Milwaukee has had an up-and-down start to their 2016-17 campaign and come into Tuesday's contest sporting a 13-12 record.
The Wine and Gold will square off against a familiar face in Bucks point guard, Matthew Dellavedova. Dellavedova spent his first three seasons in Cleveland before inking a deal with Milwaukee this offseason.
Delly has made the most of his departure thus far and is handing out a career-high 5.7 assists per game. The Aussie floor general is also averaging career-highs in points (8.0), rebounds (2.5), steals (1.0) and minutes played (28.2) on the season.
Along with Delly, the Bucks rising superstar, Giannis Antetokounmpo or "The Greek Freak", is off to a fantastic start this season. Antetokounmpo is averaging 22.6 points, 9.1 rebounds, 6.0 assists and 2.0 blocks per game.
Where to Catch the Action
TV: FOX Sports Ohio, WUAB 43
Radio: WTAM 1100, 100.7 WMMS, 87.7 La Mega
Programming Note: On Tuesday, December 20, FOX Sports Ohio is airing the Cavs – Bucks game (8:00 p.m.) and the Blue Jackets – Kings game (7:00 p.m.). To view TV listings, CLICK HERE.
Probable Starters/Status Update*
#2 - Kyrie Irving
#5 - J.R. Smith
#24 - Richard Jefferson
#23 - LeBron James
#13 - Tristan Thompson
G
G
F
F
C
#8 - Matthew Dellavedova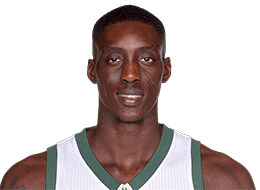 #21 - Tony Snell
#34 - Giannis Antetokounmpo
#12 - Jabari Parker
#31 - John Henson
Status Update: (Bucks) - Khris Middleton, (Post-Surgery, Left Hamstring Out)
Fear No Deer
The Cavs have won five of their last seven contests versus the Bucks, which includes a 3-2 mark at BMO Harris Bradley Center.
This is the second of four regular season meetings between the two teams. The Central Division foes will also face each other on Wednesday night at Quicken Loans Arena and wrap up their 2016-17 series on February 27 in Cleveland.
On Deck
As mentioned, the Cavs and Bucks go at it again on Wednesday night at The Q. Then, the Cavaliers welcome the surprising Brooklyn Nets to town for their final warm-up before the Golden State Warriors roll in on Christmas Day. GET TICKETS | VIEW FULL SCHEDULE