CONTESTS
Check back throughout the season to see our sweepstakes and contests for a chance to win big!
VIEW CONTESTS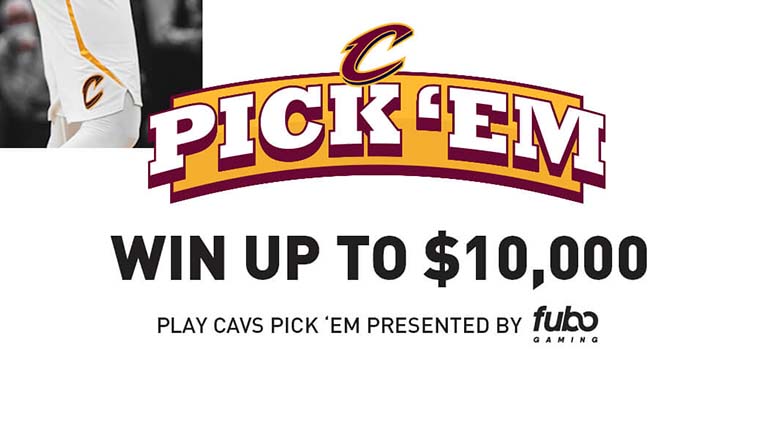 CAVS PICK EM
You could win up to $10,000 by playing Cavs Pick Em, presented by Fubo, in select games during the season.
ENTERTAINMENT TEAMS
Get all the information on the Cavs mascots, dance teams, and top-class game presentation here!
ENTERTAINMENT
CAVS NFT LOCKER
Collect and customize your Cavs-branded NFTs! Special rewards and hidden features will be revealed all season.
SIGN IN
BIRTHDAY AND ANNOUNCEMENT REQUESTS
Fans can score big with a personalized scoreboard welcome, Happy Birthday or Happy Anniversary message at a Cavaliers home game.
RESERVE NOW
FAN MAIL
Do you have a Cavaliers fan mail request? Submit this form and we will do our best to fulfill it in a timely manner!
WALLPAPERS
Customize your desktop and mobile device with some Wine & Gold wallpapers! Check back regularly for new installments.
WALLPAPERS
SWORD MAGAZINE
Celebrate the past and present of the Cavaliers in this season's Sword Magazine. Look inside for how the Cavs Let Em Know!
VIEW NOW