Last month, in collaboration with the NBA, Wilson donated basketballs from its newest Gen Green collection, featuring sports equipment made from environmentally friendly materials, including repurposed plastic and recycled rubber, to 12 Chicago Public Schools. Two of which – Suder Montessori Magnet and Haines Elementary Schools – the Bulls partner with on various community projects throughout the season.
To support Wilson's sustainability efforts, the Bulls hosted an Earth Day event for 7th and 8th grade Suder and Haines Elementary School students to repurpose their old basketballs into planters instead of disposing them. After the event, Haines students displayed their planters throughout their school and students from Suder, all of whom are members of the school's Garden Club, took them home to beautify their community.
On Mexican Mother's Day, May 10, the Bulls partnered with The Mural Movement – a local nonprofit established in 2020 by founder Delilah Martinez, which focuses on beautifying underserved communities and providing them with various resources and opportunities – to host a special Mother's Day event for a group of 30 mothers who've lost a parent or child to gun violence.
Through its partnership with The Mural Movement, founded in the heart of Chicago's Pilsen neighborhood, the mothers had an opportunity to connect with each other and enjoy food and drinks from local Mexican restaurants, including ceviche from seafood restaurant Mariscos La Playa and churros and drinks from Herbal Notes – a food experience and private chef company centered around the restorative power of community and food.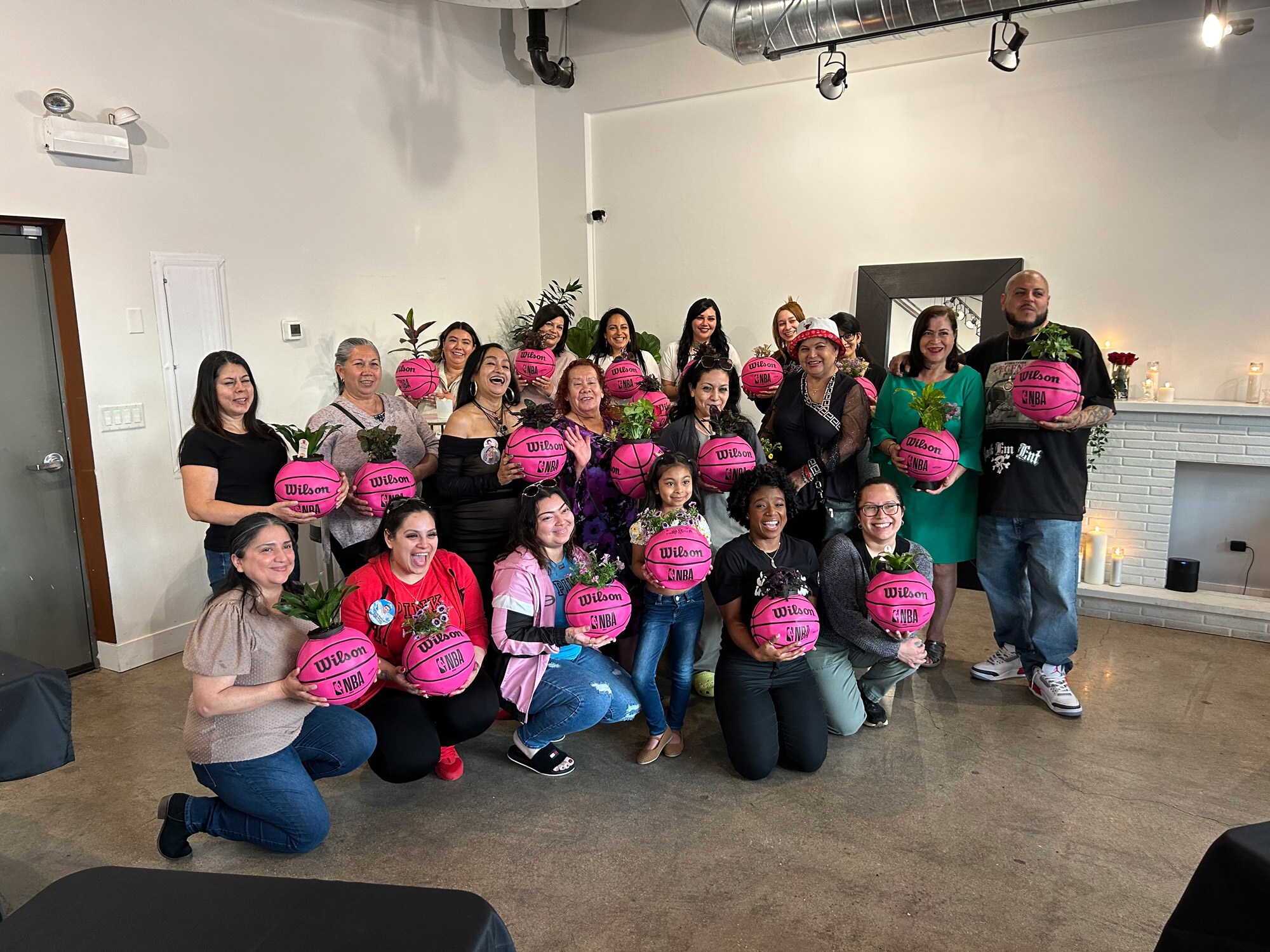 During the event, each mother repurposed a pink Wilson basketball into their own planter while discussing their shared experience of losing a loved ones to gun violence across Chicago. In each planter, the women buried a note with their intentions and wishes for the future in the soil before adding their plant. The evening ended with the women receiving self-care packages from the Bulls and Mural Movement, which included health and beauty products from minority-owned businesses and MAC cosmetics.
Both events illustrated how recycled materials can be repurposed into something beautiful and the Bulls commitment to community investment, health and wellness, and education – elements of the team's goal to use its platform and resources to reduce community gun violence across the city.