The Bulls aren't starting a new core with the 14th pick in this coming NBA draft. They haven't said they would, and history suggests it's not likely for anyone. Yes, the Portland Trailblazers in 1983 started something with the selection of Clyde Drexler with the 14th pick in that draft. Of course, it also gave them pause to skip Michael Jordan in the 1984 draft.
Drexler did go to the Hall of Fame and was selected for the 1992 USA Basketball Dream Team.
Drexler was, by far, the most successful in the last 35 years perhaps followed by the likes of Tim Hardaway, Peja Stojakovic, Dan Majerle, Herb Williams and Michael Cage. Hardaway was on a possible Hall of Fame path before a serious knee injury and then did star for a good Miami Heat team after Golden State. Majerle played in the Finals for the Suns and was a top three-point shooter of his era.
The majority of the No. 14 selections in the draft since 1980 were modest role players with most limited NBA careers. Which just shows, as the draft always does, that talent and scouting varies dramatically. Because there were many All Stars and even Hall of Famers selected after the No. 14 pick.
So you have to be a little lucky and good, which is much more difficult in this era because so many top prospects still are teenagers or have been in college just a year or two.
The Bulls have No. 14 in this year's draft and hope to find a player who'll fit into their rotation in the next few years, perhaps develop into a starter. A Hall of Famer? Probably not. Here's a look at the No. 14 pick in NBA drafts and others selected below that position who became more accomplished.
2015. Cameron Payne
Obviously too soon to say, but that's also the point. You get a lottery pick these days and with even the top guys you're still not winning 20 games. That wasn't the case when players were in college three, four years. I understand why players don't stay. It's tougher to understand the NBA not insisting. But the draft isn't what it was other than the exceptional case, like LeBron in 2003. It rarely occurs. I'll still take Bobby Portis at 22 as the better pick.
2014. TJ Warren
Still hasn't worked out much, but that's also the issue at the bottom of the lottery. You know the supposed star talent, and they're usually gone by No. 5. Though they don't always make it. You begin to get into the guesses and risks in the 20s. It's tough in the mid teens as you should get a good guy, but usually don't.
2013. Shabazz Muhammad
Often this pick becomes the touted college player who doesn't quite fit in the pros. That's where Muhammad seems for now, though it's tough to break through playing with so many youngsters. Giannis Antetokounmpo was taken next, but the Bucks were much criticized for the choice at the time. It's saved GM John Hammond's job. Dennis Schroder was 17 and Rudy Gobert 27.
2012. John Henson
The old NBA saying was you are who you are by year three. Not so much anymore as they come in younger, but then by year four you have to pay them. It's the other danger of the freshman draft. When they are ready to be paid, most haven't given you anything yet. He's shown some promise and value, but All-Star isn't in his future. This was the famous Draymond Green at 35 year, but the Warriors had no idea. He was their third pick. Bucks shooter Khris Middleton was 39, Jae Crowder 34, Miles Plumlee 26 and Evan Fournier at 20.
2011. Marcus Morris
He's worked into a nice starting role with the Pistons, his second team, which is another draft issue for this era. They often need their second team to develop. You train them and then they may flourish elsewhere. He and his twin brother created all sorts of turmoil with the Suns, eventually forcing their way out. That second team can be a better time to get young players, though the draft does provide the most reasonable salaries for young talent. Which will be more valuable now with salaries escalating. So we don't fully ignore the draft yet. Just don't expect too much. The big hit that year was one pick later, the Spurs with Kawhi Leonard at 15 after the trade of George Hill for the pick. Nikola Vucevic was 16, Tobias Harris 19, Kenneth Faried 22 and the Bulls hit with Nikola Mirotic at 23 and Jimmy Butler at 30. In the second round were Chandler Parsons, LaVoy Allen and Isaiah Thomas, the latter last in the draft at 60.
2010. Patrick Patterson
Another guy who's developed more after being traded. But still a marginal starter and mostly used off the bench. The second round that season proved more valuable, though with time. Avery Bradley was 19, but Hassan Whiteside was 33 and Lance Stephenson 40.
2009. Earl Clark
This was the dead zone in that draft where the Bulls got James Johnson as teams were going for the athletic talents. These are the boom or bust players who you are looking for a breakout but are only hopeful. Like with Johnson. Tyler Hansbrough was in that group. But then came Jrue Holiday at 17, Jeff Teague at 19, Darren Collison at 21 and Jodie Meeks, Danny Green, Chase Budinger and Patrick Beverley well into the second round after the Bulls tabbed Taj Gibson at 26.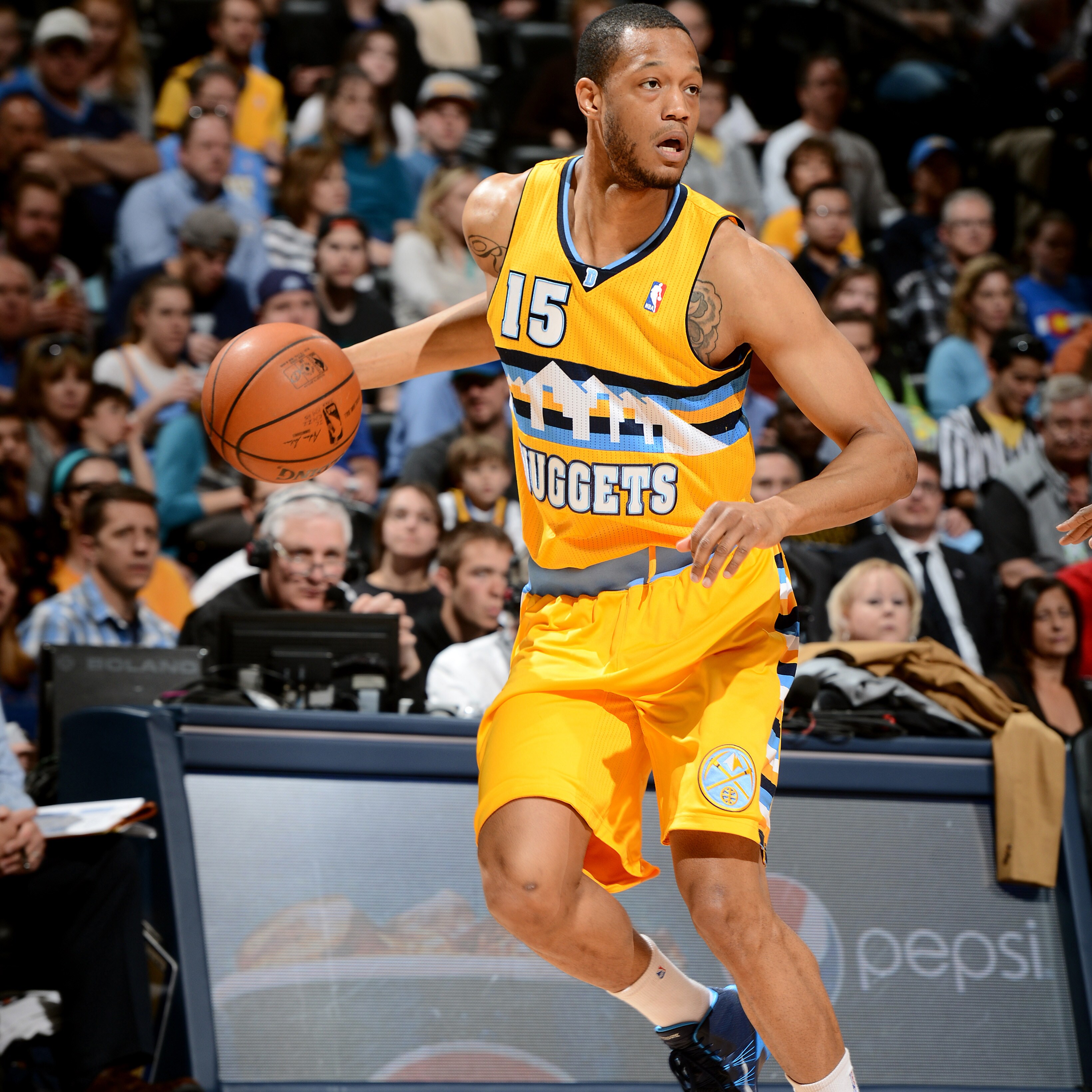 2008. Anthony Randolph
He was one of those big time athletes that frustrated so many teams as he bounced around with promise, if not performance. Right after came Robin Lopez and then Roy Hibbert with J.J. Hickson 19, Ryan Anderson 21, Courtney Lee 22, Serge Ibaka 24, Nicholas Batum 25 and George Hill 26, a heck of a run in the 20s. Batum is now a sought after free agent and highly valued player for the first time, but eight years after he was drafted. Something to consider. It was a good second round with Mario Chalmers, Omer Asik, DeAndre Jordan, this season's first team all-NBA center, Nikola Pekovic and Goran Dragic 46.
2007. Al Thornton
A strong, physical player who looked like he might make it big but didn't. Rodney Stuckey went next and then Marco Belinelli at 18. There was Wilson Chandler at 23 and Arron Afflalo at 27. The second round served up Glen Davis, Carl Landry, Josh McRoberts and little considered Marc Gasol at 48.
2006. Ronnie Brewer
One of the nicer guys ever in the NBA. He found a starting role in Utah even with his crooked armed shot and stuck around, including a Bulls stint, with hard working defense and team first attitude. Rajon Rondo went 21 and then it was into the second round for P.J. Tucker at 35 and Paul Millsap at 47. Millsap was the basketball version of that moneyball player who was a small power forward, maybe 6-5, who didn't fit pro specifications but won every rebounding battle. That's changed much now with small ball, switching, three-point shooting basketball.
2005. Rashad McCants
Your big name schools, like North Carolina, help because the pros always make the same mistake in believing because you played in big games there you will be a big game player. The school has little to do with it. McCants was a problem guy and was as a pro. Danny Granger was 17, Nate Robinson 21, Jarrett Jack 22, Ian Mahinmi 28 and David Lee last in the first round at 30 and an All-Star. Ersan Ilyasova, Brandon Bass, Monta Ellis and Amir Johnson were second rounders.
2004. Kris Humphries
He worked himself into a rugged, if limited, power forward, though most known for marrying a Kardashian person. Al Jefferson went next at 15 with Josh and then J.R., the Smiths, 17 and 18. Tony Allen was 25, Kevin Martin 26 and not much of a second round with Chris Duhon 38.
2003. Luke Ridnour
He was in fashion for his shooting and as a clever ballhandling guard who drew USA Basketball attention. But he flattened out with limited athletic ability. David West became an All-Star at No. 18 and then there was Boris Diaw at 21 and Leandro Barbosa at 28. The second round featured Luke Walton Steve Blake, Willie Green. Zaza Pachulia and Mo Williams.
2002. Fred Jones
Ooops. Though he did average 10 points one season for Indiana and a better career than No. 5 pick Dajuan Wagner. Tayshaun Prince was 23, John Salmons 26 with a nice year for the Bulls as he bounced around. Matt Barnes 45, Rasual Butler 52 and Luis Scola 55 in a limited draft.
2001. Troy Murphy
He had a few good years as a range shooting four ahead of his time before injuries stopped him. Zach Randolph was 19 and questioned even then with a wild history of misbehavior as the man who may have turned himself around the most to a fun loving, charitable guy. Gerald Wallace was 25 and Tony Parker 28 to then end the first round. Gilbert Arenas was a revelation at 30 and then deeper into the second round Mehmet Okur, Earl Watson, Bobby Simmons and Brian Scalabrine just because we like him.
2000. Mateen Cleaves
Again, the mistake the pros make thinking because you won in the NCAA you are more than you are. Or capable of it. Sort of the Jack Givens effect, though that was 1978 with not much scouting other than watching on small TV screens. Cleaves was at best a career backup. Hedo Turkoglu was 16, Quentin Richardson 18, Jamaal Magliore 19 and then one of the best in the draft, Michael Redd at 43. This was the most brutal Bulls draft with A.J. Guyton, Jake Voskuhl and Khalid El-Amin with consecutive picks early in the second round. The Bulls did get Jamal Crawford swapping picks with No. 8 as Crawford went No. 7. The Bulls also got Marcus Fizer, No. 4, and Dalibor Bagaric in the first round, using six draft picks in what many considered the worst draft of all time. It's the hard lesson of the value of draft picks. Better be lucky to have them at the right time.
1999. William Avery
Another big college guy, Duke, with little impact. Another mistake the pros often make is being oversold by their coach, and more so by famous coaches as Dean Smith was the master of that. Though he did have some good ones. Ron Artest was 16, James Posey 18, Andrei Kirilenko 24 and then a weak second round until a flier on Manu Ginobili at 57.
1998. Michael Dickerson
Could shoot a little, but just a little and being with a bad team he never did much. Matt Harpring went next and then Tyronn Lue at 23, Al Harrington at 25 and Nazr Mohammed last in the first round. Rashard Lewis was 32 with Ruben Patterson, Rafer Alston and Cuttino Mobley useful second rounders.
1997. Maurice Taylor
A big man with guard skills who seemed like he'd do more but didn't. It wasn't a great year with Brevin Knight 16, Bobby Jackson 23 and Stephen Jackson and Alvin Williams late in the second round.
1996. Peja Stojakovic
One of the elite alltime shooters and a key part of a top Sacramento team in the early 2000s that was barely denied. The star of the draft went next at 15 with Steve Nash. Jermaine O'Neal was 17, Zydrunas Ilgauskas at 20, Derek Fisher at 24 and into the second round Othella Harrington, Malik Rose and Shandon Anderson. God Shammgod was 45. Just like to write that name.
1995. Eric Williams
Another sizeable guy who was considered a potential high ceiling with modest abilities. Brent Barry went next followed by Alan Henderson, both having greater roles. Then came Bob Sura. Michael Finley was an All-Star at 21 with Eric Snow at 43. The Bulls' Jason Caffey was 20 and Greg Ostertag 28. The Fab Five's Jimmy King also slipped into the second round.
1994. Yinka Dare
It was early in the international player process and he was big. Big bust as it were. Eric Piatkowski, who had a nice run as a shooter, went next with Aaron McKie at 17, Wes Person at 23, Monty Williams 24, Charlie Ward 26 and Jim McIlvaine and Voshon Lenard into the second round. It was a tough year.
1993. Scott Haskin
Nah, didn't work out. Another tough year if you weren't near the top as Acie Earl was 19, Scott Burrell 20, Chris Mills was 22, Ervin (the other) Johnson 23, Sam Cassell 24, Corie Blount 25, Gheorghe Muresan 30, Bryon Russell 35 and Nick Van Exel at 37.
1992. Malik Sealy
We're going with the scouting not as sophisticated back then. Doug Christie was 17, Tracy Murray 18, Don MacLean 19, Hubert Davis 20, Jon Barry 21 and Latrell Sprewell at 24 the best of this late bunch if also the most troublesome (cool commercial, though, to continue feeding his family), P.J. Brown 29, the late Sean Rooks 30 and Matt Geiger 42.
1991. Rich King
I kept writing back then it realty was the local broadcaster and their NBA numbers weren't that different. Chris Gatling at 16 made an All-Star team, there was Rick Fox 24, Randy Brown 31 and Bobby Phills 45. I mention LaBradford Smith at 19 only because of one of the most famous stories when he so infuriated Michael Jordan in a Bulls win by scoring 36 points Jordan spent a day fuming and promising to get 36 in the first half the next night in the back to back against Washington and Smith. Jordan got 35.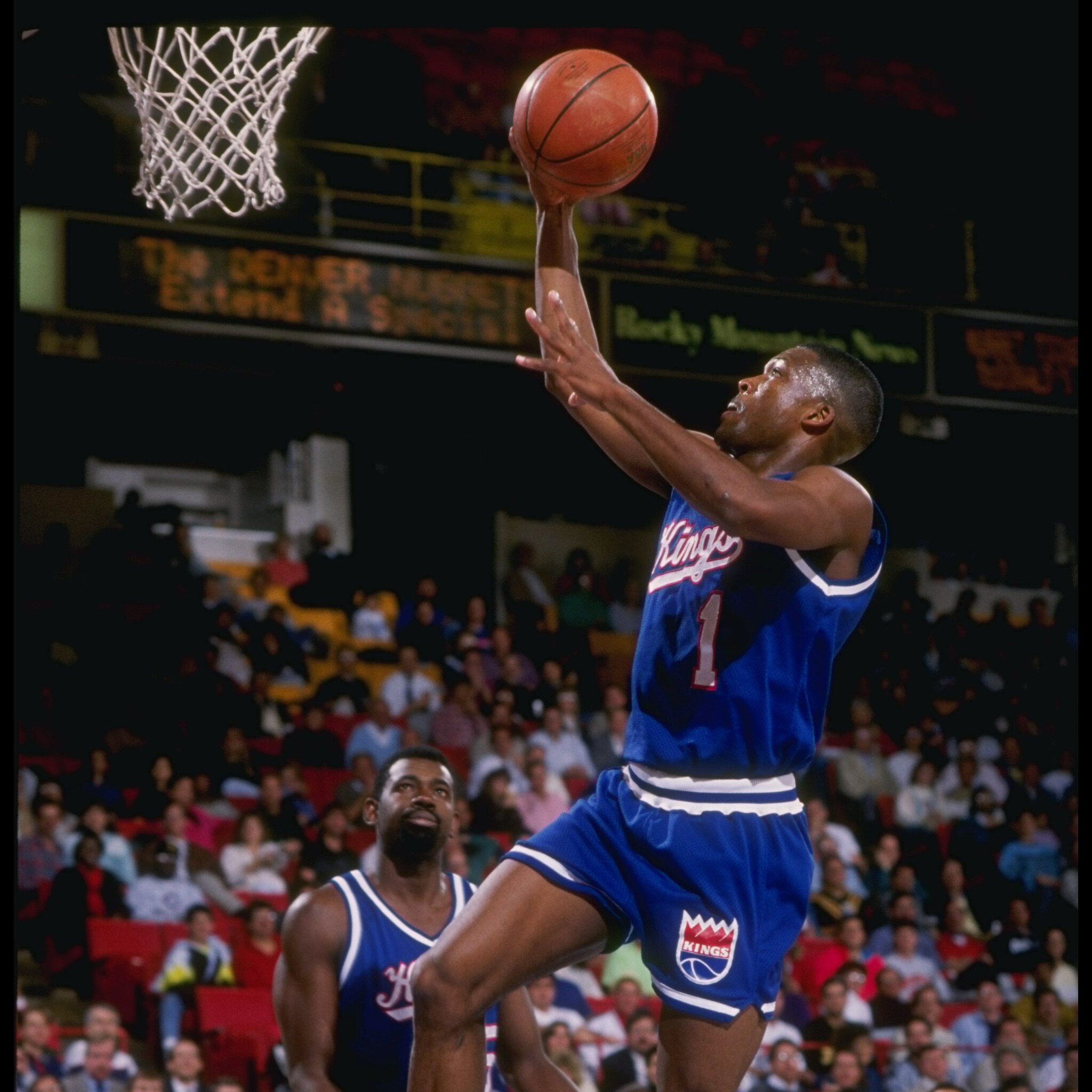 1990. Travis Mays
This was one of my favorite only for then Kings coach and executive Dick Motta saying if his three first round picks weren't stars it was his fault. Mays was one and they all flopped. It was Mays, Lionel Simmons and Duane Causwell in the top 18. Motta would have done better with Terry Mills at 16, Dee Brown at 19, Jayson Williams at 21, Elden Campbell at 27 and Toni Kukoc at 29 in the second round. Antonio Davis and Cedric Ceballos also were second rounders. And I can't leave out personal favorite second rounder Jud Buechler.
1989. Tim Hardaway
Good one. I use this story a lot. I recall talking to Pacers GM Donnie Walsh then, who was one of the better ones. He was telling me he needed a point guard and liked Hardaway. But with Magic dominating you needed big point guards. So he took George McCloud, who was a nice ball handling forward. The point was there was only one Magic. Like one Stephen Curry. Pick guys with talent and not to change them into what you need, and then adjust to their talents and them not to your beliefs. Or don't take them. Hardaway had an excellent career. The best was Shawn Kemp in his pre dirigible days at 17, B.J. Armstrong, voted an All-Star starter, at 18, Vlade Divac at 26. In the second round were Sherman Douglas, Cliff Robinson, Doug West and Dino Radja.
1988. Dan Majerle
Thunder Dan didn't bring a storm, but he was a solid shooting and defensive big wingman. Rod Strickland went 19 and then another DePaul guy, Kevin Edwards, at 20, Brian Shaw at 24 and in the second round Vinnie Del Negro, Grant Long, Micheal Williams, Vernon Maxwell and Steve Kerr the last pick in the second. Anthony Mason proved a good third rounder.
1987. Tellis Frank
Another of those NBA draft bromides was that if you make a mistake, make it big. As in better to be wrong with a big man than a small man because if you are right with a big man he's better. Maybe not so much anymore, obviously. Frank, the Gary native, was of that guess big theory and was off playing in Europe pretty soon. Mark Jackson with a long career was 18 and then Ken Norman 19. Reggie Lewis was 22 and then Steve Alford and Brad Lohaus in the second round. Billy Donovan from Providence was a third rounder with Chris Dudley and Jack Haley in the fourth round. Sarunas Marciulionis as a good sixth round risk. The Bulls made their title team in that draft with Horace Grant and Scottie Pippen.
1986. Walter Berry
This was one of the most star crossed drafts in NBA history with the death of Len Bias and perhaps half the lottery in drug rehab. Scott Skiles was 22 and recently out of jail on a minor drug possession. Skiles may not even have done it, but true to his nature he wouldn't turn anyone in so they jailed him. Dell Curry was 15 and Arvydas Sabonis a good bet to end the first round. NBA team slowly began looking at Europe then. This was an amazing second round, probably better than the first, with multiple All-Stars and the second round starting with Mark Price, Greg Dreiling, Dennis Rodman, Larry Krstkowiak , Johnny Newman, Nate McMillan. Kevin Duckworth and Jeff Hornacek were second rounders, Drazen Petrovic third and the Bulls' Pete Myers in the sixth round.
1985. Alfredick Hughes
I was writing mostly sports stories then in a six-month stint with the Tribune Sunday magazine. I spent a few weeks writing a profile of Loyola and Hughes, sort of the life of a college sports star. Hughes was the prototype smaller college star scorer. Then I was stunned to see him in the top half of the draft. He didn't last long in the NBA, one season. But nice kid. The legendary Bill Wennington was No. 16, Joe Dumars 18 (yes, Bill was taken before a Hall of Famer), A.C Green 23, Terry Porter 24. And into the second round Ty Corbin, Manute Bol, Gerald Wilkins, John "Hot Rod" Williams, Sam Mitchell and Michael Adams in the then third round.
1984. Michael Cage
He actually was one of the better picks at that spot, a hard working interior big man who stuck around awhile. Not a star, but needed. But John Stockton then went two picks later. Ouch. Vern Fleming was 18 and then not much more for a draft considered one of the best ever for the top picks with Hakeem Olajuwon, Michael Jordan and Charles Barkley. Second rounders included Ron Anderson. The Bulls drafted Olympic sprinter Carl Lewis in the 10th round.
1983. Clyde Drexler
OK, it wasn't his fault the Trailblazers didn't take Jordan, and they also had Jim Paxson, who was an All-Star shooting guard. He's the best of the No. 14 picks back to 1980. Jim's brother, John, who went on to more titles was 19 with Roy Hinson 20, Randy Wittman 22 and Mitchell Wiggins 23. Glenn "Doc" Rivers, who was an All-Star with Atlanta, was 31 and a second rounder along with Mark West. Craig Ehlo and Bobby Hansen were third rounders
1982. Lester Conner
A fiery defender who had a not-currently acceptable nickname for being a fiery defender. We'll let you look it up. Hint: they liked rhyming more back then. But Ricky Pierce, one of the game's better shooters and sixth men, went at 18 and Paul Pressey at 20. In the second round were Derek Smith, who went on to average 20 points before knee injuries, Fred Roberts and former Bull Rod Higgins. Ed Nealy was an eighth rounder, Mark Eaton in the fourth round and Craig Hodges in the third round at 48.
1981. Herb Williams
He had a good big man career going with the Pacers before injuries while Larry Nance went at No. 20, Alton Lister 21 and in the second round Gene Banks, Illinois' Eddie Johnson, who went on to almost a two decade NBA career, and then baseball player Danny Ainge.
1980. Wes Matthews
He was known as "Wild, wild Wes" in a wild career shooting and even traded before his rookie year was over. There wasn't much else, like Larry Drew and Bill Hanzlik. in the first round, then 23 picks. The second round featured what would later become the infamous McFilty and McNasty pairing of Jeff Ruland and Rick Mahorn named by Boston announcer Johnny Most. The physical, plodding and dirty big men paired for the Washington Bullets in one of the more legendary second round drafts. The draft then had 10 rounds with Rory Sparrow a fourth rounder and Kurt Rambis in the third round. The draft was changed to seven rounds in 1985, three rounds in 1988 and the current two rounds in 1989.