This Bulls game Friday may be more like a high school reunion. Sure, it's Jimmy Butler's first return to Chicago in the Bulls only nationally televised game of the season. But it's also the return of former Bulls Taj Gibson and Jamal Crawford as well as former Bulls coach Tom Thibodeau and assistants Andy Greer, Ed Pinckney and former Bull Rick Brunson, who also is a Timberwolves assistant. And then there's former Minnesota players from the trade Zach LaVine and Kris Dunn, and Lauri Markkanen, who was selected with the draft pick the Bulls obtained from Minnesota in the trade.
There's going to be a lot of hugging.
Well, maybe some hugging.
"Of course it means a little bit extra," LaVine said before Bulls practice Thursday. "It's competition and I think both sides are going to be ready to play. Wigs (Andrew Wiggins), Tyus (Jones), the team was really close, Karl (Towns). The camaraderie was really cool and we still carry that on today; don't really matter what team either one of us are on. We'll see each other in the summertime and stuff like that either way."
And, no, LaVine, coming off his best stretch in his return from injury with three consecutive games of at least 20 points, knows he can't worry about replacing Butler.
"Going to be the best Zach LaVine; that's who I am," LaVine said. "I'm not here to replace anybody but to become the next young guy for the Chicago Bulls, work my butt off and take this back to where it should be. You can't replace a guy when you are not that person. I'm Zach LaVine. I'm going to play like me, act like me; that's just how I carry myself. I'm me."
Time heals plenty, and given that the teams engaged in long time trade talks with Thibodeau team president, the issues between Thibodeau and the Bulls appear to be in the past.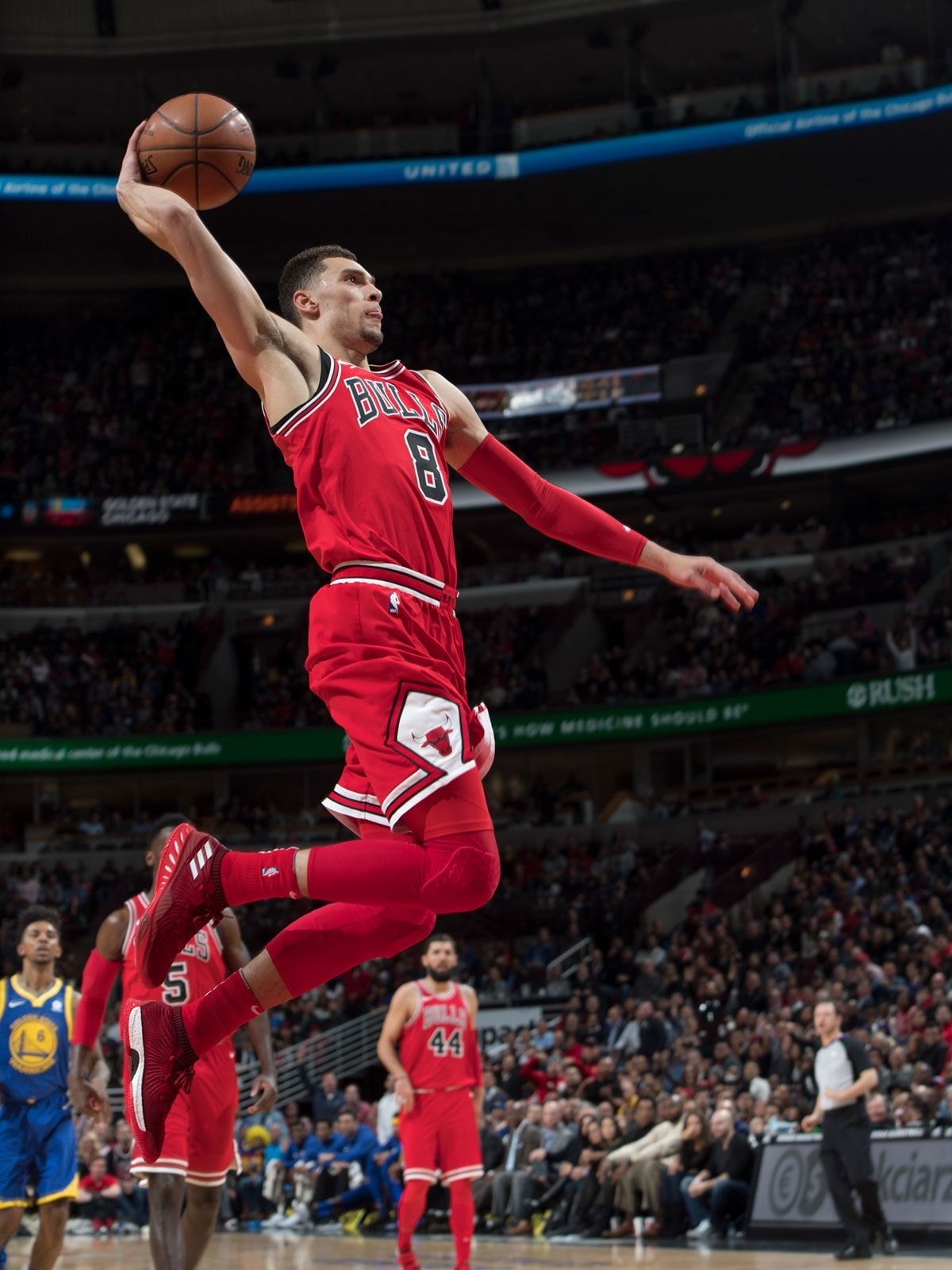 The Timberwolves remain one of the hottest teams in the Western Conference and continue in good position for a home court spot to start the playoffs after a 13-year drought being out of the playoffs. Rebuilding doesn't always work. The Timberwolves last made the playoffs in 2004.
Bulls coach Fred Hoiberg said Kris Dunn is out of concussion protection, though not ready to play yet.
"I definitely would like to play in that game Friday," Dunn said. "But I'm not going to rush anything. I know we play them another time so I'm not going to force myself. It's not that frustrating to not play against that team. It's frustrating not to be out there with my team. We're going through a tough losing streak. I want to compete with them, try to go through that adversity with them and help build a chemistry."
For his part, Dunn said he's feeling much better and closing in on a return after a difficult personal stretch.
"I had to go see the dentist weekly to make sure my teeth were fine," Dunn said. "I didn't have to get fake teeth, luckily. Just making sure the nerves aren't dead. It's a blessing. People thought I almost broke my neck. So the fact I have my teeth is definitely a blessing. The concussion protocol was a pain. It kept coming back. When I thought I felt good, it just kept rising some days. I'd go outside, try to take walks and clear my head and it wasn't doing well. You're going to feel fog some days, low energy, fatigue. I never slept so much. And then at night, you'll be up all night. It was tough to get through. I'm just happy to be back. It took awhile, but now I'm doing good."
Lauri Markkanen, who missed the road trip with the birth of a child and then travel complications, returns to play.
"I'm really excited to play basketball again," said Markkanen. "It's been awhile. I can't remember when was the last game I played. So I'm glad."
The trading deadline is past with Jameer Nelson from the Nikola Mirotic trade to Detroit.
The Bulls starting lineup remains essentially the same with Jerian, LaVine, Justin Holiday, Markkanen and Robin Lopez expected to start against Minnesota.
Though the Bulls future remains with the young players and draft picks, which LaVine pointed out eventually leads to a winnowing out process as well.
Minnesota was going through that with LaVine, Dunn and Karl-Anthony Towns, and what was to be their eventual Big Three would discuss that, LaVine said.
"You just understand basketball; you can't be mad," LaVine said about him being traded. "You have to understand the decisions that have to be made for the organization; sometimes they are bigger than you. Like I said, we are going to be friends regardless. I feel like even at the end of the day it would have been hard for all three of us to stay on the same team either way. We all talked about it in the locker room, messing around, 'One day one of us is going to be on a different team;. It was me and you move forward; it's a great opportunity here that I embrace and I love it here. I'm very happy with the situation I am in.
"That's what sucks about the NBA; you become close with everybody," said LaVine. "You're with them every day in the locker room, with them more than your family, and one day they can just be gone. I learned that really early. I think my rookie year my best friend, Glenn Robinson, he was gone that year, Lorenzo Brown, one of my good friends my rookie year, he was gone. You still have that bond with those guys, but you just can't get attached so easily; it's just how it is in the league."
LaVine said he watched the Minnesota-Cleveland shootout Wednesday and the Timberwolves' rise, but he has no regrets
"It (this Bulls season) reminds me a little bit of my rookie year, especially when it's getting close to the trade deadline," said LaVine. "You'll have stretches where you play really well and then you have stretches where you play well and then lose the game. It's tough, but going through it I'm trying to help and I understand there's a process to it. But at the end of the day, you have to be competitive. So that's the main thing.
"I'm happy for them," LaVine said of the Timberwolves. "All those dudes put in hard work. The trade made it possible for them to get to that point. They added some very key pieces, people playing at extremely high levels. Adding Jimmy, Taj, Jeff Teague and a couple other pieces made that team look like a really, really, really contender. So you saw yesterday, if it wasn't for Cleveland matching up with shots and LeBron being LeBron at the end, they had that game won. No hard feelings from me. We're going to get to that point as well with the Chicago Bulls."