The Chicago Bulls (9-12) visit the Chase Center in San Francisco, California, to take on the Golden State Warriors (11-11) in the first of two games between the teams this season. The cross-conference opponents will conclude their annual series in Chicago next month on January 15th.
The Warriors come in aiming to post their 11th consecutive victory over Chicago, while the Bulls look to right the ship after getting blown out, 132-113, in Phoenix on Wednesday. The last time the Bulls knocked off Golden State was at the United Center on March 2, 2017, 94-87. Golden State's current 10-game winning streak over the Bulls is the second-best in franchise history, trailing only an 11-0 run over Cleveland.
The 'Dubs have been tough to beat at the Chase Center this season, sporting a 9-1 overall home mark, including eight straight victories on the home hardwood heading into tonight. Golden State's gone 3-1 over their last four games, two at home and two on the road. In their last outing the Warriors almost pulled-out a win in Dallas, but in the end came up three-points shy, falling 116-113 to the Mavericks. Steph Curry finished with a team-high 32 points while five other Warriors scored in double figures: Jonathan Kuminga (14), Dramyond Green (12), Kevon Looney (11), Anthony Lamb (11) and Andrew Wiggins (10). Kuminga also recorded his first double-double of the season and third of his career with a team-high 10 rebounds.
As for the Bulls, tonight's contest is the fifth of a season-long six-game road trip. As mentioned above, Chicago got severely burnt by the Suns the other night. Three-time All-Star Devin Booker had a game every player dreams of, recording 51-points on 20-of-25 (80.0%) shooting, including 6-of-7 (85.7%) from behind the 3-point arc. And if that wasn't enough, Booker also handed out six assists. Chicago's team defense failed miserably, suffering constant breakdowns thanks to a lack of communication between all five players on the floor, leading to slow coverage rotations and overall confusion when it came to switches and losing shooters on the perimeter.
Here are a couple of things to look for as the Bulls attempt to get back on track in front of a national TV audience this evening (9:00 pm CST tipoff – ESPN):
The only thing good about Wednesday's loss to Phoenix is the fact that it's in the past and tonight presents a fresh opportunity.
With two victories over the Boston Celtics, and road wins over the Milwaukee Bucks and Miami Heat to start the season, Chicago has shown an ability to beat elite competition in a way they did not last season when the Bulls went 2-21 against the top four teams in East. With the exception of the Miami game to start the season (LaVine was out of the lineup), Nikola Vučević and Zach LaVine delivered big-time results in helping the Bulls come out on top. In order to beat Golden State on their home floor, Chicago is going to need big nights out of both of those players as well as five-time All-Star DeMar DeRozan, and the Bulls' bench.
Over his last five games against the 'Dubs, Vučević has averaged 21.6 points, 13.0 rebounds and 5.8 assists. The NBA defending Champion Warriors don't have many weaknesses, but they are vulnerable in the middle when it comes to going up against strongmen such as Vučević. Kevin Looney, who's height is generously listed at 6'9 with a weight of 249-pounds matches up with Chicago's big man. Looney's no pushover, but in order for the Bulls to get off to a solid, if not a fast start tonight, Chicago needs to get the ball to Vučević under the basket early and often and allow him to punish Looney one-on-one until Golden State adjusts its defense and packs the paint. When that happens, Vučević will need to quickly kick the ball back outside to either a freed-up LaVine or DeRozan so they can do their thing. DeRozan comes in tonight having led Chicago in scoring in each of the last seven games (31.1 ppg) while Lavine has recorded at least 20 points and five assists in each of the last three games.
So far this season Warriors' opponents are outrebounding them 1,032 (44.2 rpg) to 937 (42.6 rpg). Overall Chicago has been a middling rebounding team; however they've recorded 45 or more rebounds in four of their last six contests.
As has become the norm over the last 10 or so years, the Warriors have been one of the NBA's top point getters, and this season has been no exception. Golden State comes in No. 3 in scoring at 117.5 points per game. They're also No. 6 in overall shooting at 48.2% and No. 6 from deep at 37.6%. In fact, they're No. 2 in 3-pointers per game (16.1) and No. 1 in attempts with 42.9 3-point lobs a night. What these numbers tell you is the Warriors simply don't miss a lot of shots, but when they do tonight, it's going to be vital the Bulls dominate the boards in order to spark their own transition game, as well as deny Golden State easy scores via second chance opportunities.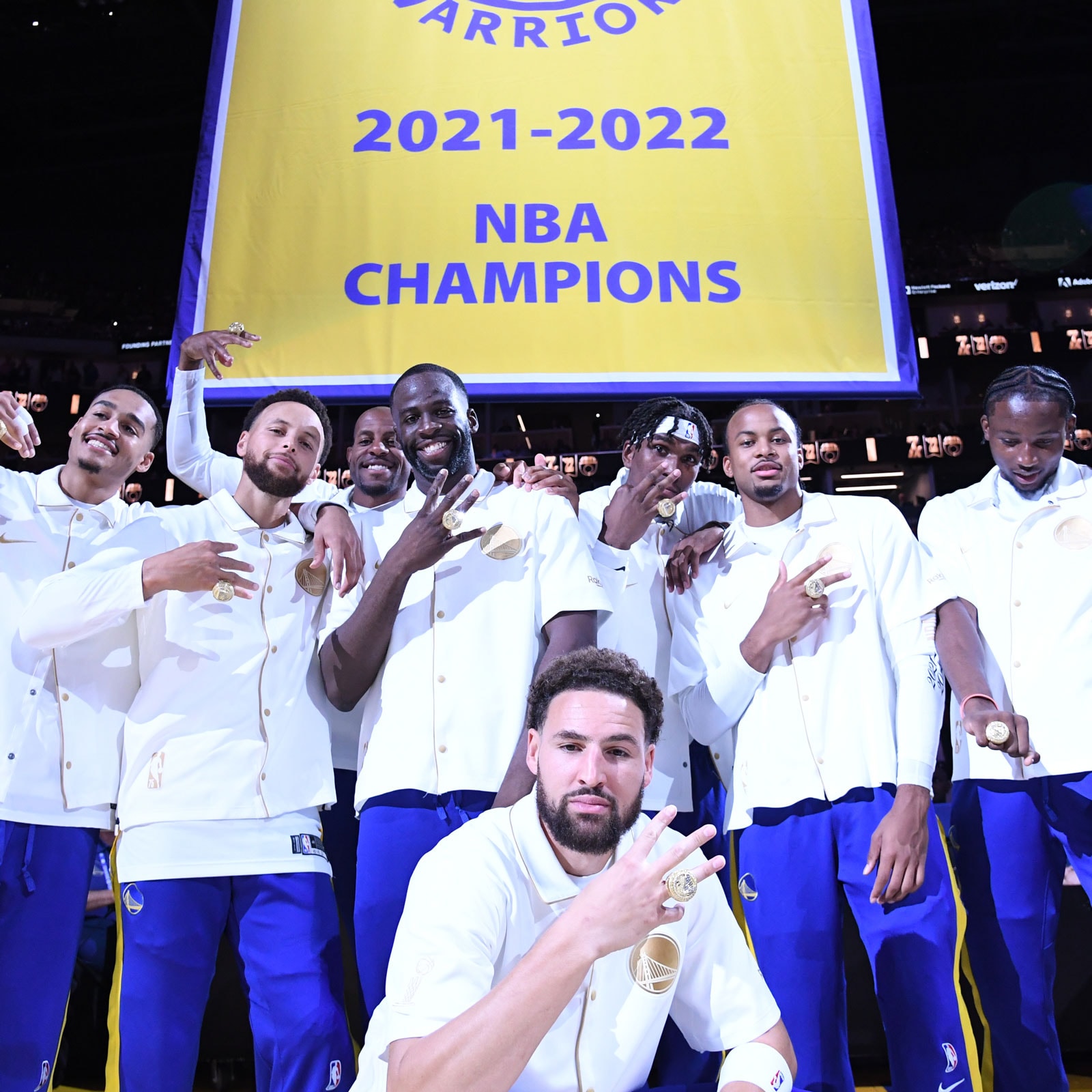 The Warriors come in ranked No. 1 in assists per game at 29.7, and over their last nine the 'Dubs have dished an average of 31.5 dimes. This "sharing is caring" approach is nothing new as Golden State has led the NBA in assists in six of the last eight seasons (2014-15 - 2018-19, 2020-21). The Warriors have already recorded 30+ assists 13 times this season, with Denver (10), New Orleans and San Antonio (9) the next closest. Chicago has posted three games with 30+ assists heading into tonight.
Defensively, the Bulls are really going to need to keep their eyes wide open and their heads on a swivel because the Warriors are going to look to move the ball from one side to the other at a lightning pace. Chicago is going to need to aggressively jump passing lanes and look to trap the ball if it ever ends up in a corner or along the sideline for more than a beat.