Art Alenik: News for the Bulls hasn't been exactly great. With Mitchell in Cleveland, the East is looking tougher all the time. And it looks like Lonzo's health is still a big question mark. It's amazing to me, with all the advancements in medical science, that they could not exactly explain what's wrong. I'd read the knee is 'structurally sound' and that the meniscus is long-since healed. This all leaves me totally unable to predict – or even guess – what this season will be like, or even how they'll start. Even with Lonzo it's not going to be an easy season.
Sam: C'mon, this is the time to be excited! At least for a first ever preseason Ask Sam. OK, how about this: It's all about this time how they close the season and attack the playoffs. Lonzo Ball's halting recovering from knee surgery was the biggest question at the end of last season—other than did anyone get the plate number on that semi that rolled through the UC in Games 3 and 4 of the playoffs?—and it figures again to be Monday at training camp opening media day even as the Bulls announced this week he's now having surgery again with a four-to-six-weeks window and then reevaluation. I saw him at Summer League and he was walking well. Hey, that's something. He was upright! Since he hadn't played since surgery in January, it wasn't likely he'd play much, if at all, by the time of camp, anyway. So now he'll be out awhile, but this Bulls season in many respects after having inched out of irrelevancy last season is about being a playoff contender. I know, like the baseball White Sox, you've also got to make the playoffs first. The East with Mitchell in Cleveland, Dejounte Murray in Atlanta, Jalen Brunson in New York, Malcolm Brogdon in Boston, P.J. Tucker in Philly and Otto Porter Jr. in Toronto (all right, forget that last one), does seem better. Lonzo was vital last year in that Bulls early season start and fun to watch. But he's also not Magic Johnson. I especially like the Dragic pickup and hope he can provide a lot. Don't drop your League Pass subscription yet.
Paul Siekert: I think most teams in the East have gotten better in the offseason either through the draft, trades, or free agent acquisition; I think the Bulls have too; but it's going to be a tough year; wont be a lot of easy games; looking forward to it.
Sam: There you go. Embrace the suck. Hey, maybe add Joe Maddon to the staff. That worked for him once. Remember, if it wasn't hard everyone would do it. And there's no crying in Ask Sam!
I can envision a contrasting strategy from last season. I thought Billy Donovan pushed the team a lot early, taking advantage of the softer schedule and being more prepared at the time to get off to that good start. I thought it was vital and the right thing to do after missing the playoffs and being uncompetitive for so long. Confidence in sports does also lead to success, and for the Bulls relevancy was just as important. With now established All-Stars like DeRozan and LaVine, I feel like the Bulls now have that and can attack the season more traditionally in building toward the end like Boston and Milwaukee did. We all agree it should be a more competitive Eastern Conference, and that only those who dare to fail greatly can achieve greatly. Unlike the Bulls this season, I may be using up some of my best stuff too soon.
Mike Freeman: Do you think Montrezl Harrell might have helped the Bulls up front?
Sam: Yes. I'll expand on that a bit, but no inspirational quotes. I've lobbied for Harrell before, though it seemed the Bulls first had to address backup center and what-if-Lonzo-isn't-ready. I agree, so the front court remains a bit undersized and under toughed. I'm not sure if Kostas Antetokounmpo is the answer or an answer, though is anyone talking 2027 free agency yet? Harrell's had some personal issues that seem resolved for now, though I remember too painfully Bulls players a few years ago getting out of his way, and fast. So apparently not to absorb the pain. But you also can't get everything you want for Christmas.
Abe Rotbart: Jay Williams, D-Rose, Lonzo Ball. Is there a curse on Chicago Bulls point guards?
Sam: Mama, don't let your babies grow up to be Bulls point guards? And don't forget Ronnie Lester, Ennis Whatley, Steve Colter and Khalid El-Amin. But there was Guy Rodgers, Norm Van Lier, Kirk Hinrich, and, really, Scottie Pippen was the point guard all those title years. Toni Kukoc, too. Hey, almost forgot Rondo, Cam Payne, Sato, Sam Vincent, Brent Barry and Kyle Macy.
Alejandro Yegros: Is it fair to say that now we know why New Orleans didn't match Lonzo's offer?
Sam: Can't say they've ever been that calculating. It's been no secret Lonzo had previous knee problems, a meniscus surgery after his rookie season. But I think both Westbrook and Dwyane Wade had a few such surgeries and have had long careers. Lonzo was playing regularly with the Pelicans. He played 63 and 55 games his two seasons with New Orleans, which in the modern NBA qualifies you as an iron man. Kawhi Leonard was said to have been in awe of Lonzo for being in that many games.
Len Artick: In the LA Times, Bill Plaschke wrote that the Lakers have "doomed themselves to mediocrity" to signing LeBron for 2 more years. He may be right, but what were they going to do?
Sam: Trade him? I guess there's some sort of agreement, but now with Robert Sarver making the Suns available is that LeBron's next stop? Alas, we will still have to endure another few years of the main basketball story of the day being the team playing for sixth in the Western Conference. LeBron last season looked more about chasing Kareem than chasing Curry. My guess now it's about chasing a franchise where we can watch two generations of LeBrons take the court. The speculation has been he's lined up as bidder No. 1 when the NBA expands to Las Vegas. Seattle supposedly gets the other. The NBA badly wanted Michael Jordan in as an owner, and I suspect now LeBron. But expansion can be difficult, especially if your best player is 42. How about a ready made contender with your buddy Chris Paul and young talent locked in. LeBron's kid looks good, but he doesn't look like sure NBA without the helicopter parent. There's talk Phoenix officials are considering a request to change the city's nickname to Valley of LeBron.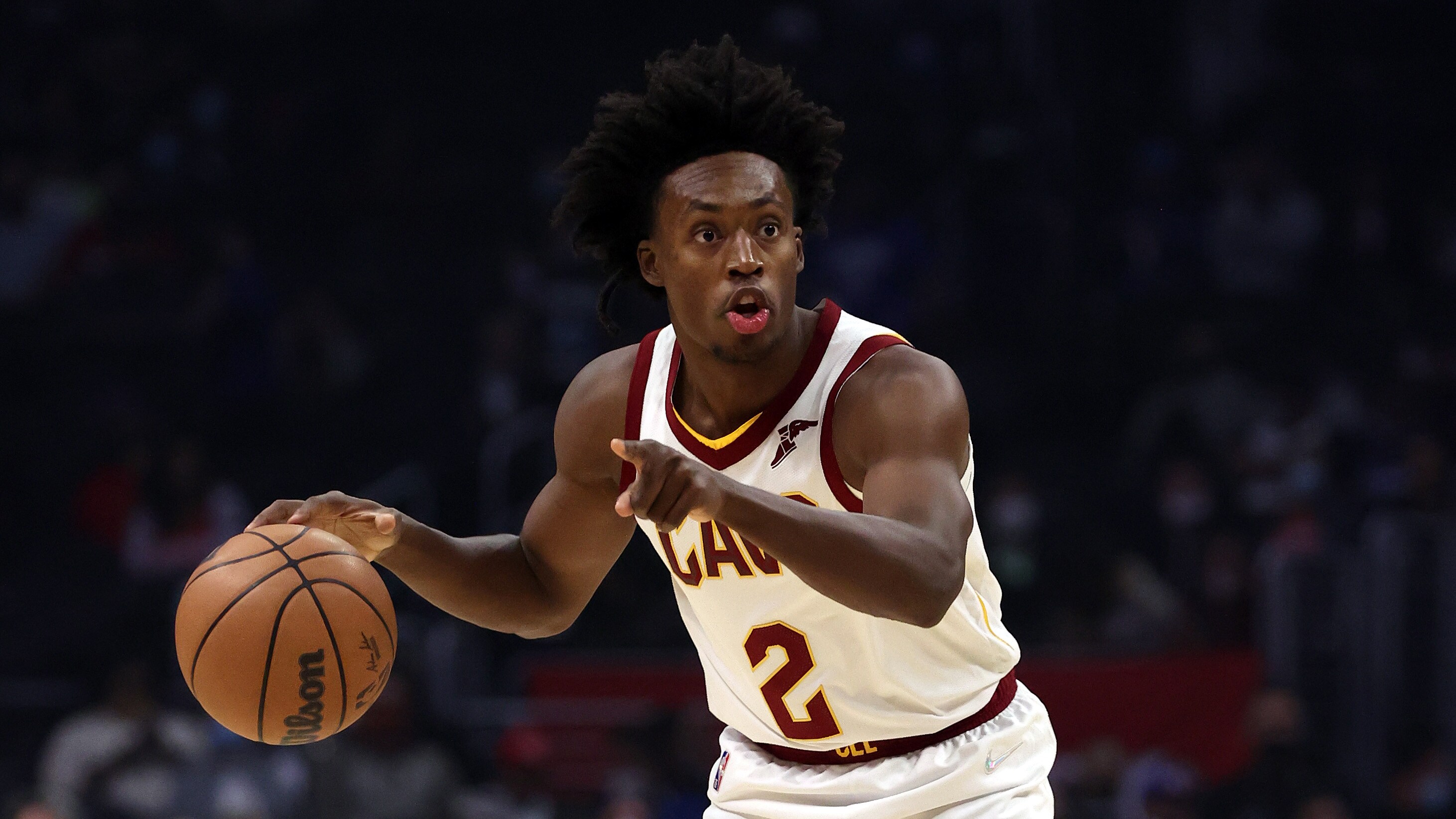 Brian Tucker: If Colin Sexton had Quin Snyder and that Utah staff, would he be much less a player than Donovan Mitchell? Obviously, with Snyder leaving we won't know, but the point is that the Jazz did really well with these trades to set themselves up well for the future. And while they are likely going to take a big step backward this year, they still have a competitive roster with a lot of interesting pieces to back Conley's steady leadership. Maybe Lauri finally gets featured on offense. And seven 1st round draft picks! Ainge did well for only giving up 2nd tier All-Stars. How about Conley on a minimum deal after his buyout? The NBA is faaaaantastic! Never gets old!
Sam: Love the NBA offseason. Yeah, yeah, regular season, too, though I still don't get that midseason tournament thing they're talking about. Still too soon to rage about that, though. Yeah, we're talking Jazz. For the first time since 1998.
Along with Harrell, I've long been a Conley fan and was lobbying for him a few years back before he re-upped with the Jazz. Bulls management has cleverly avoided taking my advice for only about 40 years now. Conley probably is not a buyout candidate with another season after this at about $24 million. But the Jazz can't be about competing now after dumping Mitchell and Gobert. I'm not a fan of admiring all your future draft picks, but this season for the nots seems like it's about the 7-2 Frenchman Victor Wembanyama. And if you can get him you're at least the Spurs when they got David Robinson. But most teams won't get him. By the way, is Danny Ainge still upset about the way the Bulls handled his 1992 Trailblazers? What's with trading all these guys (Mitchell and now Bogdanovic) to teams that could give the Bulls problems? Oh yeah, Conley. No one's taking on his contract. But the Jazz can't possibly want to win now, so maybe they get a few million dollars back and eat most of Conley's deal and he moves on like Dwyane Wade did from the Bulls. It sure would be nice to have a veteran true point guard like that who can make a shot and you don't need playing all the time. OK, no more Jazz talk for another 20 years.
Mike Sutera: Cavs a top 5 team to me. Does Mitchell takes LaVine's All-Star spot? I like Cavs better than Heat. How did Heat improve? Lowry and Jimmy aging and up in miles. Celtics got older (and now the coach is gone). Nets you can't pencil that high due to uncertainty of three nut jobs. Here's my top 10: Bucks, Sixers, Celts, Cavs, Nets, Heat, Hawks, Knicks, Bulls/Raptors; Magic and Pistons will be not be easy to defeat either.
Sam: The Knicks? Oh right, I forgot future Hall of Famer Quentin Grimes, who I kept reading this summer was holding up the Donovan Mitchell deal because he may have been untouchable. But then I did forget he was first-team Summer League. I need to see at least one preseason game before I drop the Bulls to 9/10. Though I agree Miami probably will mostly be overrated and Trae Young still has to guard somebody. If not dynastic, I do agree the East is more formidable, and the Bulls continuity strategy has taken a hit.
Adam Phillips: I'm sure I'm not the only one upset, but the changes to the website and no more commenting is bumming me out before the season's even started. I know you can't do anything about it, but in your next ask Sam, can you explain the details? Are they aware of what they did and that people are upset. Even though I myself don't comment a lot, I like reading the comments and seeing what other people think (everyone does, which is why social media works I guess). I don't live near any bulls fans, so it's my little world where I can feel like I'm sort of still in Chicago.
Sam: I received this from the Bulls this week. "We've tested it and comments are officially back on Bulls.com. They'll only show up on new Sam Smith articles moving forward. So they don't currently show up on articles that have been published. We appreciate your understanding and cooperation." To paraphrase Michael, they're back! Me, too. So forget seven days without basketball. Because it could make you weak. Hey, it's training camp. We're all trying things.
The contents of this page have not been reviewed or endorsed by the Chicago Bulls. All opinions expressed by Sam Smith are solely his own and do not reflect the opinions of the Chicago Bulls or its Basketball Operations staff, parent company, partners, or sponsors. His sources are not known to the Bulls and he has no special access to information beyond the access and privileges that go along with being an NBA accredited member of the media.