Rawle Alkins was walking down a street in Hollywood last summer when he was stopped and asked for an autograph. He swelled with some pride. The U. of Arizona product hadn't been drafted, but he played Summer League for the Toronto Raptors and had done well, finishing with a 25-point game. "I'm thinking he knows I play basketball," Alkins said.
"So I write my name, 'Rawle Alkins,' and the guy looks at it," Alkins adds with a smile, "and he says, "'You're not Daniel Kaluuya?'
"I started to laugh," Alkins recalled. "People say I look like him, the guy from the 'Get Out' movie. In L.A., they think everyone is someone."
Alkins is confident he'll be one of those someones in the NBA soon, and his professional journey begins Friday at the home opener for the Windy City Bulls 7 p.m. in the Sears Centre in Hoffman Estates against the Lakeland Magic.
Alkins is one of two so called two-way players attached to Windy City from the Bulls. The other is Marian Catholic High School point guard Tyler Ulis, who played much of the last two seasons with the Phoenix Suns. With the contracts, they can spend 45 days with the Bulls, and likely will be in the lineup at times. Last year, Antonio Blakeney and Ryan Arcidiacono were two-way players fro Windy City who now are on the Bulls regular roster and playing prominent roles with several players injured. It's continuing the G-league growth that mirrors the baseball minor leagues where prospects come through the suburbs to the NBA.
Unlike baseball, they usually are not the top draft picks. But many first rounders do spend considerable time in the G-league and advance to the NBA. Alkins, a former teammate of Bulls forward Lauri Markkanen, is confident after going undrafted he'll be among those taking that next step.
"It was a minor setback," said the physical 225-pound guard who has been likened to fellow Brooklynite Lance Stephenson for his rugged play, if not a similar personality. "I don't look at it as a failure. I'm still on an NBA roster. It's not the ideal of where I want to be, but I feel like I'm blessed to even me here, to have the opportunity. Not a lot of people can say they play for the Chicago Bulls, the Windy City Bulls, and they have an opportunity. I am thankful for them giving me the opportunity to play for the team, to learn and show them. There's a lot of basketball left for me."
And the Bulls could likely use a dose of what Alkins brings.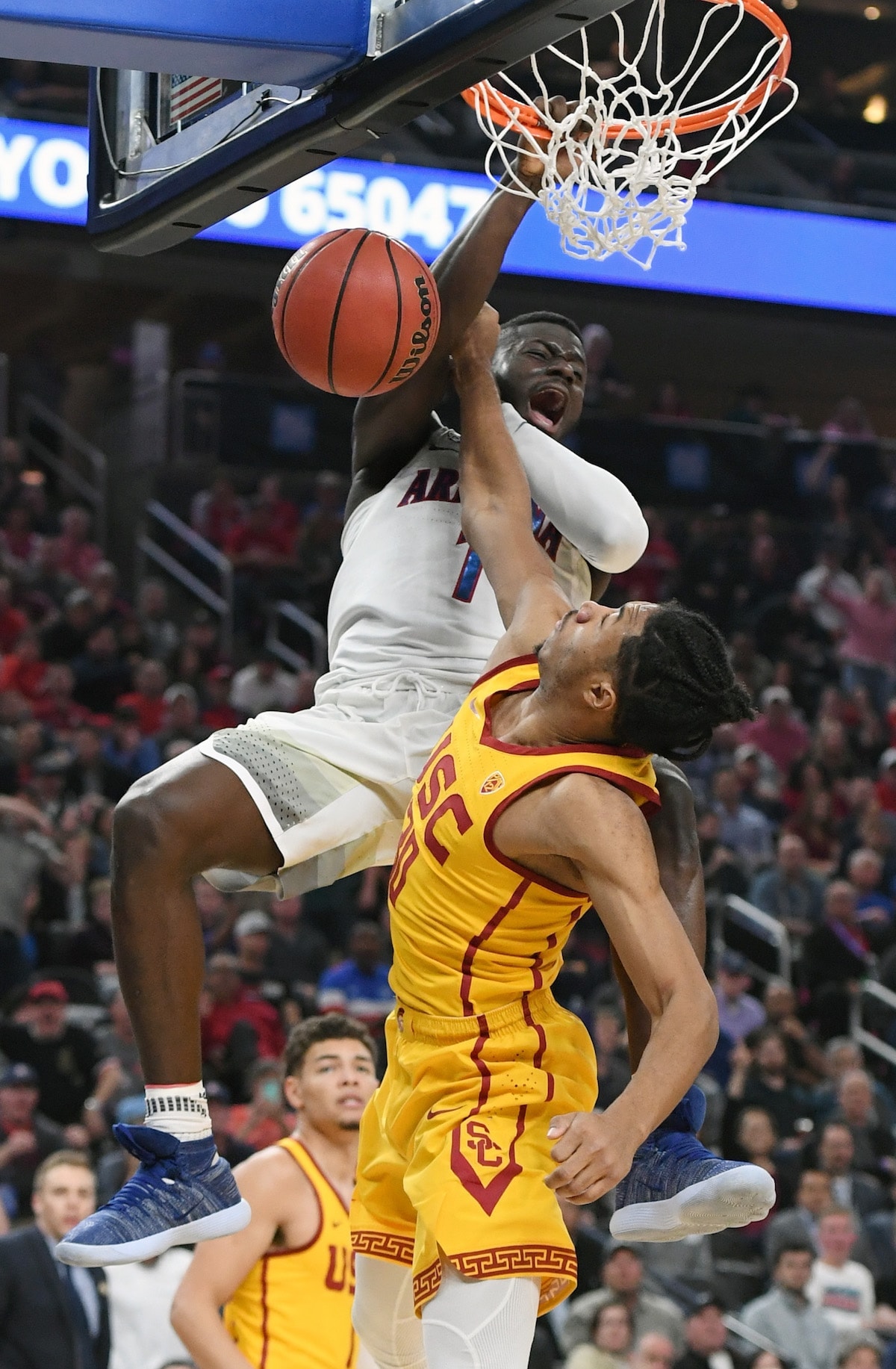 The 6-4 shooting guard is thickly built and powerful, a defensive oriented player whose three-point shot is much improved. He's become that favorite 3 and D type player after leading his celebrated high school to three state titles. He fell off the NBA draft board because of a broken foot that kept him out part of his second year at the U. of Arizona. So despite good play at the Chicago Draft Combine, he fell back. He's also a bit below the preferred height for a shooting guard without a great dribble.
In some respects his profile as an undersized, athletic shooting guard matches that of Donovan Mitchell. Now Alkins needs those 15 to 20 shots per game to find out. He'll likely get them or close with Windy City as he hopes to also show the defensive prowess that will appeal to the Bulls after being one of the nation's top high school players.
"I was an all around player," said Alkins. "I always felt my gift was versatility. I even played some five in high school. But in college my freshman year that's when Coach (Sean) Miller said he wanted me to be a defender, to focus on shutting down guys, playing great defense, hitting the open shot. That was the first time I was introduced to a role like that.
"At first, coming from a top high school and being a big scorer, I was still trying to play that game," Alkins conceded. "But I wasn't playing that much and had a talk with coach and asked him what I needed to do. He told me it wasn't he didn't think I could do what I did in high school. It was more they knew what they had on the team, scoring. Like it was what could I do to separate myself and help the team?
"It was a great talk and something I needed," Alkins admits. "He told me to embrace my role, be a defender and worry about stops. Then offense will come after you play great defense. Great defense leads to great offense. Sure enough, I was starting and playing a lot more minutes and my sophomore year. I grew into a guy being able to score and get plays run for me."
Alkins averaged 13 points on 36 percent three-point shooting his second season and believes he can ride a hard working, hard playing role into a development like that of former Bull Jimmy Butler, a college role player and low draft pick who moved on to All-Star status.
"Most teams have that same situation where guys have roles and you have to be a star in your role," said Alkins. "The Chicago Bulls have a lot of scorers. Everybody in the NBA can score the basketball. It's what separates you that matters. You do whatever it takes to stay on the court. Once you are on the court you can show how you can contribute. I'll use my coach's advice about the defensive end, try to take that and show my ability to defend with the Windy City Bulls, play the all around game, be unselfish, be a teammate and let the rest speak for itself."
Alkins was invited to training camp with the Raptors. But he said Markkanen reached out to him promoting the opportunities with the Bulls. And then it would be up to Alkins.
"People mention Lance with my name," says the 21-year-old Alkins. "I do love his intensity. I feel he has a lot of heart. There are a lot of good players missing what he has, that competitive nature. A lot of skilled players if they were as competitive and tough as he is that would separate them and put them to another level. I feel that's something you can't teach. You can teach a player to dribble and shoot, you can improve skills. But the coach can't teach you to be tough. He has what a lot of guys in the NBA need and it's what I feel I bring. I feel I play with passion and a lot of energy and that's what you'll see when you come to a Windy City game."
"The three-point shot is huge in NBA, like a layup," Alkins noted. "My three-point shot got way better. And now I'm not in school anymore. All my focus can be on basketball, working out every day all day. This all I have to do, play the game I love."
Get out! No way. Rawle Alkins says he's all in.