2016-17 Cristiano Felicio Season Averages: 4.8 PPG, 4.7 REB, .6 AST
Cristiano Felicio was a great find from the Bulls scouting department in the offseason before 2015-16. The undrafted big man from Brazil came to the team raw, but over the past two years has molded himself into a legitimate young NBA center, a capable defender and rebounder who became known for his ability to throw down thunderous dunks and finish at the rim. The 24-year old is still a bit raw after two season in the league, but became known for always bringing the hustle in spot minutes for the Bulls this season. He played in 66 games in 2016-17 and Bulls fans knew when he came in that he was going to give it his all. Let's take a look at some of his notable performances from this season: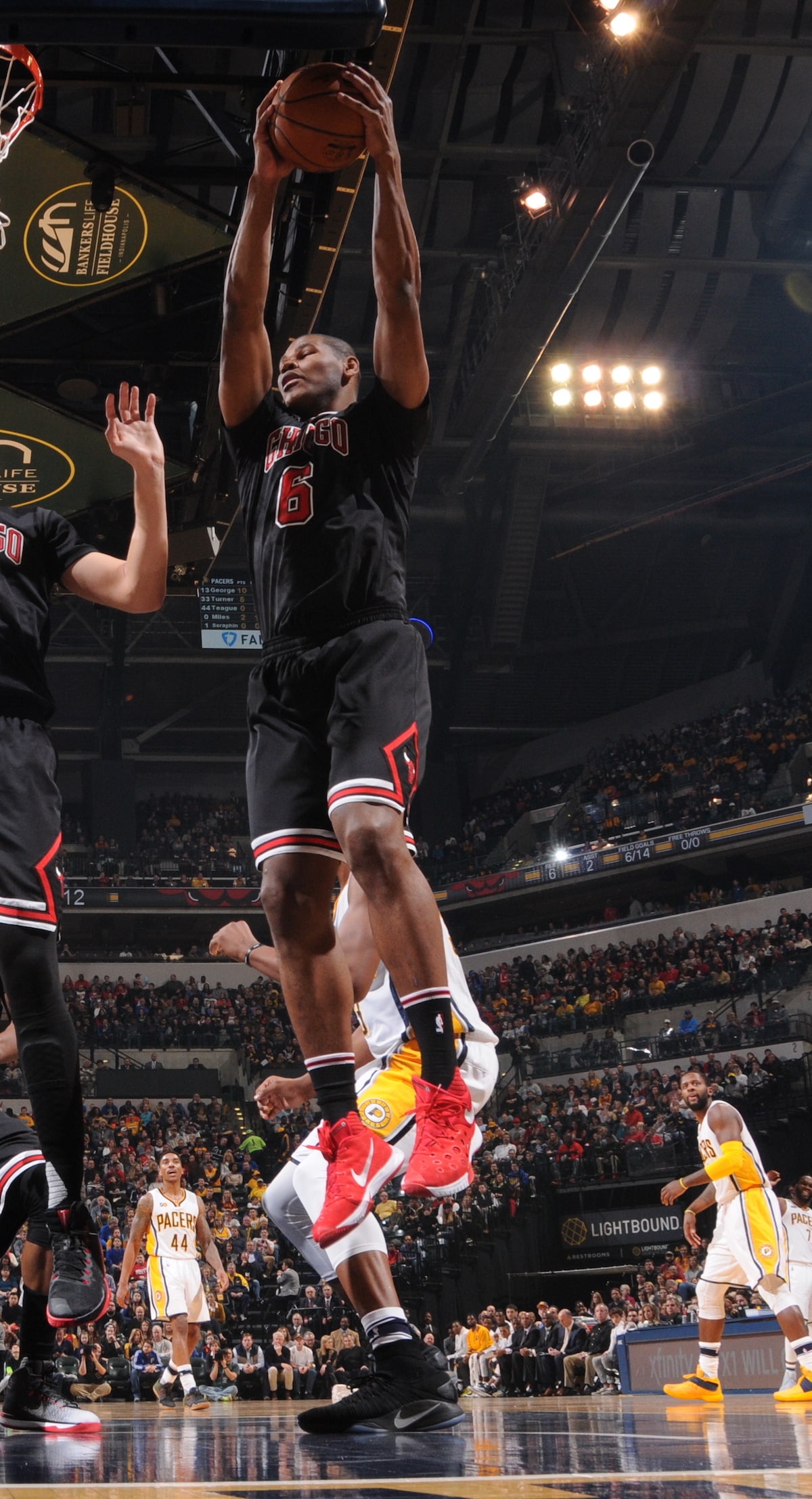 at Indiana Pacers, December 30 - The Bulls started this game off poorly and played catchup the rest of this game, ultimately coming up short on the road against the Pacers, but Felicio was one of the main reasons the Bulls were even in the game in the 4th quarter. He played the role of cleanup man and flashed signs of the big man he could soon become, as he posted 12 points and a season-high 12 rebounds (including 6 offensive boards) to keep his team in the game.
Felicio Stat Line: 12 points (4-5 FG), 4-5 FT, 12 rebounds (6ORB), 2 assists, 1 steal
at Orlando Magic, January 24 - In a matchup with a young, athletic team, Felicio showed why his potential gets Bulls fans excited. In just 20 minutes, Felicio was a force down low, scoring 12 points and grabbing 10 boards in an effective performance off the bench to help the Bulls to a convincing victory over the Magic.
Felicio Stat Line: 12 points (4-6 FG), 4-6 FT, 10 rebounds
vs Toronto Raptors, February 14 - The Bulls continued their winning streak over the Toronto Raptors, and Felicio played well throughout, throwing down a couple of dunks that got the crowd hyped and making an impact on both ends to help the Bulls utilize their size advantage to help get a win over a conference rival. Felicio played 26 minutes and posted a plus/minus of +11 in a game the Bulls won by 11. Felicio played well throughout and showed flashes of what he could become.
Felicio Stat Line: 10 points (4-6 FG), 2-2 FT, 6 rebounds, 2 steals, 1 assist