Plan Your Visit
Get directions to Fiserv Forum. View a list of accommodations near the venue. Recommended restaurants around the venue. View a list of accommodations near the venue
Learn More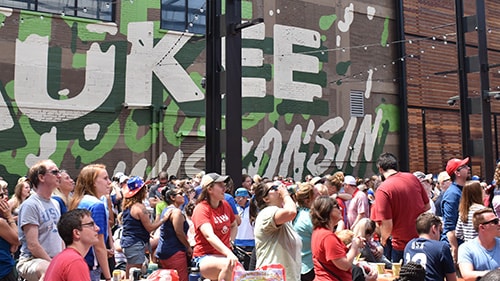 Deer District
See upcoming events coming to the Deer District and check out Fiserv Forum, Good City Brewing, MECCA Sports Bar and Grill, and Punch Bowl Social!
Deer District
Tour Fiserv Forum
This is your opportunity to see behind the scenes of this transformative venue and learn about how the vision of Fiserv Forum became a reality. Add in the Milwaukee Bucks storied past and electrifying present, this approximately 90-minute experience will leave you informed on the past and inspired about the future of entertainment in Milwaukee.
Book A Tour
Covid-19 FAQs
Fiserv Forum is committed to providing the safest environment for our employees and guests. Please review this guide before attending your next event at Fiserv Forum.
Learn More