Fastbreak: Dream Team Photo Shoot
by Max Rappaport, Sixers.com
Posted: August 16, 2013
Follow @MaxRappaport
Friday, the Sixers Dream Team, presented by Parx Casino®, held their annual photo shoot, coming together for the first time as a full squad. Over 100 young ladies tried out for this year's team, but in the end just 23 made the final cut.
Sixers.com was there, taking behind-the-scenes photos and video and interviewing members of the 2013-14 group:
Two New Philly Coaches Meet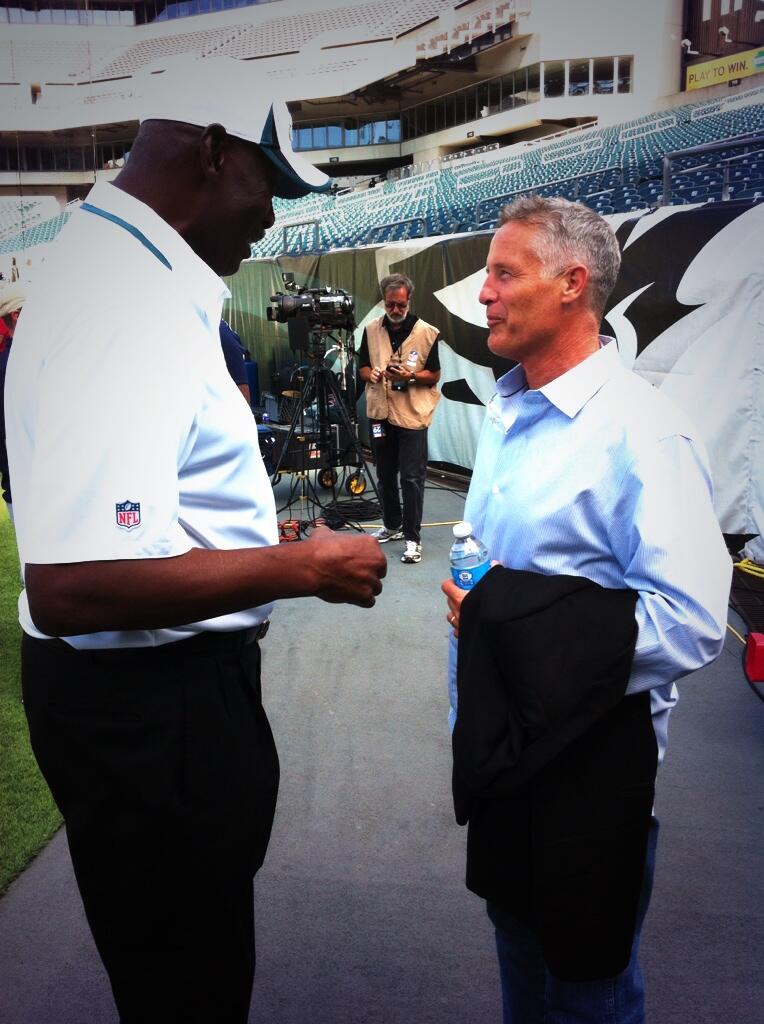 According to Tom Moore of Calkins Media and PhillyBurbs.com, newly hired Sixers head coach Brett Brown took a trip across 11th street Thursday night, from the Wells Fargo Center to Lincoln Financial Field, to meet another fresh face on the Philly coaching scene – Philadelphia Eagles head man Chip Kelly. The two spoke briefly prior to the Birds' preseason meeting with the Carolina Panthers.
Brown also toured the field, where he met legendary wide receiver and current Director of Player Programs for the Eagles Harold Carmichael.
Brown Addresses Coaching Staff
Friday, the Philadelphia 76ers confirmed a report by the Philadelphia Inquirer's Keith Pompey that Sixers assistants Michael Curry, Aaron McKie, and Jeff Capel would not be part of head coach Brett Brown's coaching staff next season.
"This decision takes nothing away from the talent and loyalty of Michael Curry, Aaron McKie and Jeff Capel, but is more about making a fresh start here in Philadelphia," said Brown, who comes to Philadelphia after spending 11 seasons working under Spurs head coach Gregg Popovich. "I respect the way this staff did their job and how they handled themselves with tremendous class and professionalism, which needs to be acknowledged. I am grateful for all the work they've done this off-season leading up to this decision."