The NBA World View: Eastern Conference First Round, Toronto Raptors vs. Brooklyn Nets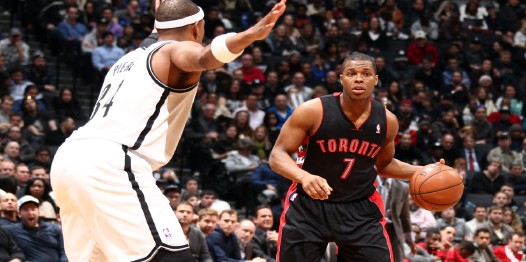 The Experts
Adriano Albuquerque

Aldo Aviñante

Fran
Blinebury

Davide Chinellato

Iñako Díaz-Guerra

Emeka Enyadike

Scott Howard-Cooper

Simon Legg

Karan Madhok

Akshay Manwani

Max Marbeiter

Takuma Oikawa

Stefanos Triantafyllos
One Thing I'm Looking Forward To Most...
Scott Howard-Cooper
4-3
The impact of the schedule will be an interesting storyline. Two games off before Games 1, 2, 3 and 5 is a break for the older Nets.
4-2
Simon Legg
I can't wait to see how the Nets go in the postseason. They've been one of the hottest teams in 2014 -- can they carry that on and knock off the 3rd ranked Raptors? I think they can bring about an upset here.
Fran
Blinebury
4-2
The incredibly loyal Toronto fans have waited years to return to the playoffs, but the young Raptors are going to have their hands full against the Nets team loaded with veteran postseason experience.
4-2
Davide Chinellato
Kyle Lowry vs. Deron Williams is gonna be a heck of a duel at PG. Lowry has the enthusiasm and the momentum, Deron has the experience. It's gonna be the key of the series.
Iñako Díaz-Guerra
4-2
I think that Brooklyn is the dark horse in the East, but they need the old Utah Deron to came back to life to win the duel with Lowry.
4-3
Emeka Enyadike
I'm keen to see how far the Raptors can prove their credentials against the Nets. Most purists will go for Brooklyn but I fancy Toronto to pull the only upset of the series.
Stefanos Triantafyllos
4-2
Athleticism vs experience. What's not to like about that?
4-3
Takuma Oikawa
Toronto plays good basketball but Brooklyn is not typical "6th seed team". It will be very tough series.
Karan Madhok
4-2
The Raptors haven't been to the postseason in years, and thus many of their core players are still vastly underrated. I'm looking forward to a passionate Toronto home crowd and some mainstream love for Kyle Lowry, DeMar DeRozan, Jonas Valanciunas etc.
4-2
Akshay Manwani
Can a young Raptors team hold their poise and nerve against a wily, veteran Brooklyn Nets team?
Aldo Aviñante
4-3
This is going to be a very entertaining match-up, the young and athletic Raptors taking on the old but very experienced Nets team. Youth vs. Experience, who will come out on top? I think the Nets still have the edge and they've been playing great basketball in the second half of the season.
4-3
Adriano Albuquerque
The regular-seaosn games between these teams were intense and closely contested, so I expect to see a physical battle. It could come down to who has the younger legs if this series goes seven games and has a lot of overtimes. I'm particularly looking forward to seeing Dwane Casey, an underrated coach, go up against Jason Kidd, who has evolved as a coach in his first season and was always a brilliant postseason playmaker during his career as a player.
Max Marbeiter
4-3
I can't wait to see what Paul Pierce and Kevin Garnett have left in the tank. Maybe KG will be able to get into Jonas Valanciunas' head, too.
The Predictions